How do I compare and buy TV packages?
We're spoilt for choice when it comes to TV services. But the sheer amount of options can be overwhelming.
What is the difference between the TV packages, and how do you know which is right for you? None of this needs to be time consuming, expensive or stressful, but it definitely pays to do some research and get the right package at the right price. Let's take a closer look!
What TV services are available and how do they work?
BT TV
BT TV - previously known as BT Vision - is a low cost TV service which combines Freeview and IPTV (Internet Protocol Television). BT TV provides YouView boxes which allow you to access both Freeview broadcasts and additional premium channels via a BT Broadband connection.
Freeview Digital TV
Freeview launched in 2002, offering a wide selection of TV and radio channels over the air at no cost. All you need to access Freeview is a compatible receiver, which can be a standalone set-top box or built into a TV. Freeview is undoubtedly the cheapest way to get TV as you only need to pay for a licence, but additional features such as catch-up, recording and on-demand streaming will depend on the hardware, and may involve extra fees.
NOW TV
NOW TV is a venture from Sky which provides access to popular premium channels - including Sky Sports and Sky Cinema - without a contract. It's an extremely flexible service: NOW TV can be viewed on a variety of devices, including smart TVs, tablets and NOW TV's own set-top box. NOW TV passes can be purchased without contract, or you can get a broadband and TV bundle with box.
Sky TV
Sky is a well established satellite TV operator with a huge number of channels beamed down from space to Sky Q boxes in homes. Lately Sky has enhanced its TV service with on-demand content that can be streamed over a broadband connection, and aside from pay-per-view content this is given to Sky satellite subscribers as a free extra.
TalkTalk TV
TalkTalk TV is an affordable service which operates in the same way as BT TV - YouView boxes provide both Freeview broadcasts and optional extra channels streamed over a broadband connection.
Virgin Media TV
Virgin Media TV is a direct competitor to Sky, with a similarly expansive choice of channels and a high-end TV box. But rather than satellites, Virgin's content is delivered over the same coaxial cables which provide its subscribers with high-speed broadband.
Can I get catch-up and on-demand TV?
As well as the broadcast and IPTV services offered by the providers above there's also a huge amount of content available from catch-up and on-demand services such as iPlayer, All4, Netflix and Amazon. Some are free, while others require a monthly subscription or operate on a pay-per-view basis.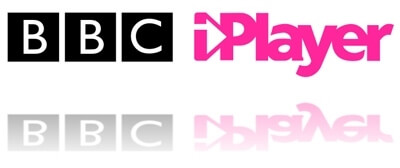 Accessing these streaming services is easy. Not only can they be viewed via a web browser, tablet, smartphone, streaming sticks, and games consoles, you'll find catch-up and on-demand apps in the set-top boxes from all the TV providers mentioned above. It's also common to find exclusive on-demand content is given to subscribers for free, so it's well worth taking this into account when comparing TV deals.
But remember that streaming video uses lots of data, so if you decide to make use of streaming services we would recommend an unlimited broadband package. Otherwise you could face extra charges or service restrictions.