Should I get a TV only package, or TV bundled with broadband?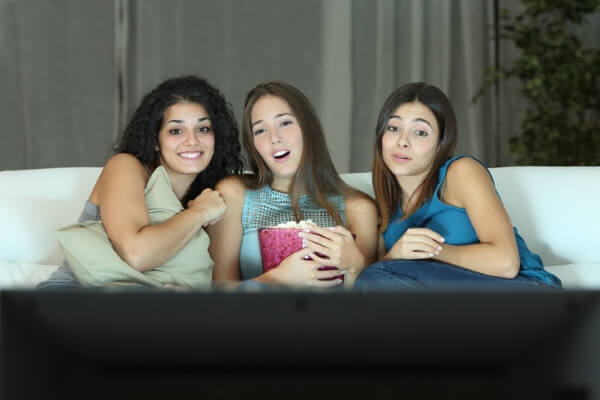 Many of the TV deals you'll find on Broadband Genie are bundled with broadband and phone (known as "triple play" deals) and sometimes mobile too ("quad play").
These are extremely popular as you get a complete home entertainment and communications setup for one monthly price from a single provider. This simplifies billing and customer service, and it can sometimes save money over using separate suppliers.
But bundle deals aren't always the best choice. You may have very specific requirements for your broadband which limits the options, or perhaps you like the broadband offer from one ISP but find a better TV deal elsewhere. Or maybe your home already includes broadband and you need a TV only package without switching ISPs.
If there's not a specific reason for you needing a separate TV only package we would always recommend at least looking at the choices for broadband and TV bundles and checking prices to see whether you could save money. But if switching broadband is not what you want to do (or you have no say in it) there are several options for TV only deals, some of which provide a great deal of flexibility so you're not necessarily signing up to another long contract.
What are my options for TV only packages?
At present you'll find three TV only suppliers listed on Broadband Genie:
NOW TV
NOW TV is an extremely flexible service that's ideal if you're not interested in signing up for long contracts and don't want to install loads of new equipment. Entertainment, movie, kids TV and sports passes can be purchased on a monthly basis, and NOW TV works on a wide variety of hardware such as tablets and smart TVs, as well as NOW TV's own affordable set-top boxes. However, as the content is streamed you will need a broadband service.
Sky TV
While Sky has been heavily promoting its excellent broadband service over the last few years, they do still offer satellite TV only deals. Sky has hundreds of channels and lots of packages to choose from. All deals include a Sky Q TV box with recording and other advanced features.
Virgin Media
Virgin TV is a competitor to Sky, offering a similarly huge choice of channels and an excellent TiVo set-top box that's brimming with extra features. Virgin Media is not available to everyone however, as you must be in a Virgin network in order to receive its service.