Guest blog: After iPhone to iPad, it's BlackBerry to BlackPad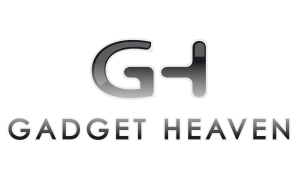 Guest blogger Mark Taylor is a regular contributor to top tech reviews website Gadget Heaven.
Research In Motion (RIM) is expected to launch its own version of the Apple iPad before the end of the year. The BlackPad, as it's being dubbed, is likely to be introduced in November, just in time for Christmas.
RIM is probably best known for its BlackBerry smartphones, which are big competitors to Apple's iPhone and as such, it is perhaps to be expected that they would introduce a rival for the iPad market.
RIM is also expected to introduce the BlackBerry Bold 9800 phone next month, which features a sliding QWERTY keyboard. RIM hopes this will go some way to recover market share lost to the iPhone. IDC recently reported that RIM's global smartphone market share fell by 1.5 per cent in the first quarter to 19.4 per cent, compared to the same period last year. This compares to a significant increase in Apple's market share, up to 16.1 per cent from 10.9 per cent (the main loser in these figures was Symbian, current global market leader).
The BlackPad is expected to be very similiar to the iPad, approximately the same size with both Wi-Fi and Bluetooth, which will allow users to coonect to the Internet via a smartphone. Common sense suggests it will pitch the price close to the iPad, but we expect to see some selective discounting to test price sensitivity, which may be by model or by country.
At the time of writing, the OS for the BlackPad is unknown but could be the upcoming BlackBerry 6. We anticipate the BlackPad could well share the same platform as the forthcoming Blackberry Bold 9800, but that is pure speculation at this stage.
Canada-based RIM recently acquired the domain blackpad.com, which gives some credibility to the BlackPad name. We are also watching for the trade mark registrations of the BlackPad name, but as these are country specific and can take several months to conclude, this may not be an early indicator.
Even with a tablet computer, RIM will struggle to compete with sheer volume of current apps for the various Apple devices, which currently total 225,000 for the iPad, iPhone and iPod Touch. The RIM BlackBerry App World has around 9,000 apps at present.
The BlackPad will reportedly have two cameras, one front and one back. Other features are unknown at this stage.
With more than three million iPads sold, Apple has a tremendous market lead and RIM will be playing catch-up along with tablets expected from Hewlett-Packard, LG Electronics, and Samsung. Dell has already introduced its Android-powered Dell Streak tablet and smartphone in the UK and has a large volume of pre-orders for its US debut. It will be an interesting few months as these major players all battle it out.
(Think you've got what it takes to be a Broadband Genie guest blogger? Then get in touch)
Comments
Add your comment now