Buyers' guide: cheapest broadband UK
We all like a bargain and, thanks to a wealth of cheap internet deals now becoming widely available, it seems that most if not all of us can easily enjoy a cheap high-speed connection.
Spend a couple of minutes just looking through the comparison tables on Broadband Genie and you'll immediately see that there are deals aplenty, ranging from the cheapest home broadband through to pricier but fully-featured internet options here in the UK. Our database lists deals from all the UK's leading ISPs including Virgin Media, O2, TalkTalk, BT and Sky.
What's more, it's also easy to look at our reviews of the cheapest broadband deals, and pick out the best offers and prices before you decide to buy a package. A little bit of time spent doing some careful comparison really can pay dividends when it comes to spotting the best cheap broadband deals. With a lot of people currently finding their finances are increasingly stretched then it's certainly a wise idea to lookout for cheap broadband internet.
It doesn't really matter if you are already signed up to a cheap broadband internet deal either, because chances are with a little bit of shopping around and some careful comparison you'll actually be able to spot one or two deals that offer better value packages that are not only inexpensive but good value too.
How do I find cheap internet?
Well, you don't have to look far because we have all of the deals that are available when it comes to the cheapest internet right here at Broadband Genie.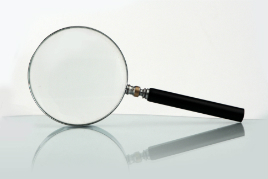 Finding the right package can be a tricky and time-consuming operation so we've created comparison tables that will allow you to filter your search options and there are also lots of reviews of cheap broadband UK wide, so no matter what your location you'll be able to find a cheap unlimited broadband or a variation on that theme for a hopefully low price.
Although the UK is a relatively small country, there are still plenty of geographical hurdles for broadband services to overcome, so depending on where you live you may find that cheap broadband internet isn't always a cheap or as inexpensive as you might have hoped for. Now this is where it pays to be a little bit canny when you carry out your comparison, because by using our different search options you can pick through the many cheap broadband deals, compare the options and weed out the cream of the crop.
Looking out for cheap broadband?
If you don't already have broadband then you've come to the right place because we've got a wealth of information at your fingertips that will help pinpoint the cheapest broadband deals. With money tight for many of us at the moment there has never been a better time to try to bag a bargain high-speed internet package and cheap unlimited broadband deals are certainly plentiful if you know where and what to look for.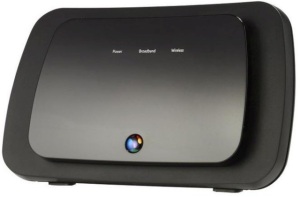 Bearing in mind the geographical criteria we've already touched on above, it's a good idea to use the postcode checker for cheap broadband UK options within the site which will help you identify what deals are available in your locale.
Big cities will generally have a full selection of cheap unlimited broadband, but as you go farther afield and get into more remote regions then cheap broadband internet can be less obvious to spot.
Once you've used the postcode checker, along with adding your phone number in order to fine-tune the results so you'll know that cheap broadband deals will be available, you'll then want to decide on what sort of package you want. With so many cheap broadband internet deals on offer these days this can be a bewildering proposition. However, it's actually quite straightforward because all you really need to do is consider what you want an inexpensive cheap broadband package to give you back in return for a low fee.
How do I know a cheap broadband deal?
While cheap broadband deals might not leap out and grab you, using a simple degree of comparison will help you come to a decision on what sort of service or package is going to most benefit you. There are several easy ways to save money and get low prices, such as taking a broadband package deal. This means that you'll make savings by adding together a number of services, such as broadband, phone line and also perhaps a selection of television channels.
Of course, it all revolves around where you are because not all services are available in all areas, but it's usually possible to find variations on a theme, even if one internet service provider doesn't have cheap broadband deals available in your particular location. For example, cable broadband is a popular option for many people but Virgin Media does not cover every part of the country. Similarly, fibre optic broadband is now a top choice, but coverage is limited and prices are higher.
In that respect you may be better off plumping for a cheap broadband package from the likes of BT or any one of many other resellers that can deliver cheap broadband services throughout the UK. And, the good news is that because deals are so competitive at the moment, some of the cheapest. broadband packages are incredibly good value with low monthly costs and inexpensive costs to get set up.
Different users means different cheap broadband
Once you've got a better idea about the sort of products and services you need you'll be ready to go and track down the cheapest broadband deals. Home users are likely to want a service with reasonable bandwidth, meaning that you can upload and download lots of content with ease. Even the most basic cheap broadband internet offers will allow you to do this in a low cost fashion for just a few pounds a month.
You may be a business user who needs a rather more substantial service, although this can still fall under the cheap broadband packages category just as long as you spend some time picking through the terms and conditions of any deals that you're interested in.
Cheap unlimited broadband can be an ideal option for small businesses that are run from home or a small office. Larger concerns will need more powerful packages, and this is best approached from a business broadband perspective.
If you're a bit of both, meaning that you're a home user who wants to carry out everyday stuff like watching catch-up television programmes on the computer, as well as managing your affairs online, then cheap broadband deals will be able to give you everything you need to get the job done.
Some things to consider with cheap broadband
Remember that while many products and services will offer you cheap broadband internet, there are often stipulations that will dictate how you can use the service. This is nothing to be worried about but it is always worth checking out what is involved in any type of inexpensive broadband option before you sign on the dotted line.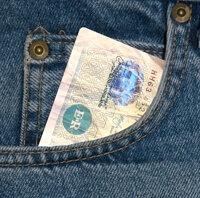 For example, you'll find that some cheap broadband packages will have a set-up fee, and this can have added cost implications on the overall amount that you pay with a cheap broadband and line rental package. Another aspect of a lot of deals is that they may well start off as the cheapest broadband deals money can buy, but many revert to normal pricing levels after a certain period of time. While this should be explained clearly in any of the offers terms and conditions it is worth taking note of.
You'll also need to read up on whether or not the component parts of your cheap broadband package are all included, so lookout for any kind of line rental charges and also whether the kit that you need will be added in too. Most internet service providers will give you everything you need to get started, including kit like routers and modems along with software and any literature that is required.
Nevertheless, be sure that you factor in any other items that you may need before coming to an overall conclusion about the cheap broadband deal that you're interested in. The same goes for your computer equipment, because it's also an important thing to remember - does your machine work okay with the service that you want to use?
Cheapest UK broadband: Anything else I need to know?
The issue of computer equipment is worth looking at again quickly, because if you have an older style machine then you may not find it is ideal for the job in hand. It makes sense to look at the machine you've been using if you're planning on getting cheap broadband internet, because at the end of the day there seems little point in getting a high-speed internet connection if it grinds to a halt once it reaches your computer.