The Genie guide to broadband and phone deals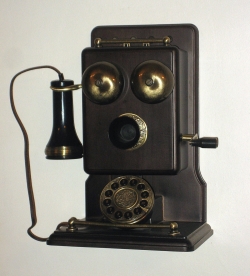 Broadband and phone deals are becoming increasingly popular in the UK nowadays. But what's all the fuss about – and what are the alternatives? Here we'll talk you through the basics of these kinds of packages, though if you want to know more about broadband in particular it would also be worth reading our beginners' guide to broadband.
There are several key reasons why the majority of us now turn to a single supplier for our phone and broadband:
Value: The more you buy from one internet service provider (ISP), the likelier it is you'll get cheap prices for one of both of the services.
One point of contact: One company means one customer service and tech support number to call, as well as a single bill for your phone and broadband.
Extras: As well as the cheapest offers, ISPs will often throw in little extras to sweeten the deal of you sign up for both home phone and the internet.
Of course you may have a reason you want to split your two bills and if so, that's certainly still an option in many cases – just be aware you may be missing out on the best available deals.
Call packages and line rental
Some of us don't really use our landlines at all anymore, but unfortunately broadband without a phone line is quite rare, so in the vast majority of cases you'll still need to be paying line rental. This is because your broadband comes into your home via your telephone line, so it needs to be active to receive your internet signal.
So, as it's here anyway, we may as well make use if it! These are the various telephone options you may be offered on your deal:
Free anytime UK landline calls: A great option where available. However, read the small print on what '08' numbers are included and remember you'll still be paying to call mobiles.
Free UK evening and/or weekend landline calls: Probably the most common deal right now; again, be sure to check the small print for specifics on other call types.
0870/0845: Be careful here. If not included in your deal, 0870 calls can cost up to 10p per minute while 0845 should be a bit cheaper. However if you're concerned, check that small print for prices.
Free mobile calls: These deals tend to be network specific, only offering free calls to that particular network (say, BT or Virgin). This can be great if you plan your whole communications bill around it – or wholly useless if you don't know anyone on that network!
Free international calls: Many ISPs, such as Sky and TalkTalk, provide international call packages which for an additional fee allow you to phone abroad for no extra charge. Just be aware that some have a time limit per call (so you may have to hang up and redial after 60 minutes) and international mobiles may only be covered in some countries.
It's also worth looking at the types of line rental payments available, as this will often be a more expensive part of your monthly bill than your actual broadband costs.
Your line rental will cost £11-15 per month, so over a two-year deal you could be looking at close to £100 saved on the cheaper options. Some providers now offer you a discount if you pay your home phone line rental for the year up front, for example, which may well be worth taking advantage of if you're in a position to do so.
Comparing broadband and phone deals
Once your home phone priorities are set, you can look to narrowing down the various broadband offers that are available to you.
We highly recommend starting with a postcode check, as this should narrow down the types of broadband that are available in your area – unfortunately not all telephone exchanges are created equal. Don't worry, we don't record this information.
Once you've got a list of available phone and home broadband services to compare, you'll see we break each of them down into five columns:
Monthly price: The price you'll be paying for your broadband each month – this doesn't usually include the line rental for your phone line.
Contract: How long you're committing for. In most cases, the longer you commit the cheaper or better value the deal will be – but can you be sure you'll want this service that far down the line?
Speed: This is the fastest your broadband may go on this deal. For more about this, check out our guide to the different types of broadband.
Data limit: How much data you can download each month. Be warned though – 'unlimited' doesn't always mean unlimited; be sure to check out the small print, as well as the traffic management policies the ISP has in place.
Effective cost: Here we work out what you'll effectively pay per month over the whole contract length, taking any special offers and setup costs into consideration. It can be a real eye-opener!
You'll also notice several other sections for each available deal in our comparison tables. If you can see some red text below one, this is a special limited time offer. These can be anything from free months of broadband to high street vouchers or other freebies. Special offers can be fantastic – just remember to ask yourself, will you really get value from them?
The last thing we'll point out here is the 'reviews' link, where you'll find hundreds of customer reviews of each of the leading broadband suppliers. If you'd like more specific information about selecting a broadband package, please visit our guide to comparing broadband.
Beyond phone and broadband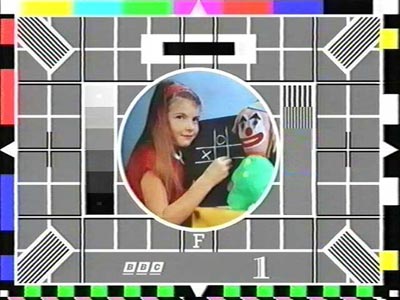 Finally, a quick mention of other deals that may be worth considering; if you've already decided you want a single broadband and phone deal, it's worth thinking about other services you can add to the mix:
TV bundles: The four leading UK broadband providers (including Sky and TalkTalk) all now offer television services above and beyond those available on Freeview – everything from sport and movies to catch-up and TV on the move. Check out our TV comparison tables for all the options.
Mobile phones and broadband: The likes of Virgin and EE also offer a myriad of smartphone deals, so it's worth looking for offers that can also incorporate a mobile phone or mobile broadband dongle. These 'quadplay' offers can be a real bargain.