Buyers' guide: broadband without phone line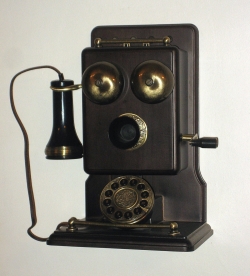 Many of us now use our smartphones exclusively for making voice calls, rendering the fixed-line telephone an annoying expense that we only tolerate because broadband without a landline is a rarity.
But though most broadband internet services require a landline, there is sometimes an alternative.
Going down this route can be a handy option if you're the sort of person who has a mobile phone and no real need for a landline at home.
Broadband without line rental, such as that popularised by the traditional phone connection provided by BT and other providers, is most often supplied by cable operator Virgin Media, which has a network that covers many areas of the country.
Virgin: the only choice for internet without phone line deals?
With Virgin Media being the key player in supplying broadband with no phone line it means that the pickings are less extensive than some of the other deals and offers. After all, you've only got one provider to choose from.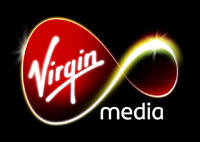 Nevertheless, it's well worth investigating this area of internet connectivity because it could well mean that you'll soon be able to enjoy cheap broadband without phone line complications and added expense.
And in any case, Virgin broadband without a phone line has a reasonable selection of offers to compare with prices to suit most budgets, even if it's not always the cheapest available.
Broadband without a phone line will mean that you'll be able to enjoy all of the usual benefits associated with high-speed internet services, but you won't have to worry abut paying for the often costly line rental that comes with a traditional ADSL service. Cheap broadband without phone line deals are perfect for people who want to enjoy the power of a faster connection such as streaming movies, music and uploading and downloading large volumes of files.
Which broadband without line rental deal?
While it's most likely that you'll come across Virgin Media a lot as you pick through the cheap broadband without phone line options, it's possible that other providers will also start adding the likes of wireless broadband without phone line deals to their ranges of products and services as time goes by.
This could well become more commonplace as fibre optic broadband spreads across the UK. So be sure to keep an eye on the comparison table shown above as this will be updated with any broadband no phone line packages as and when they become available.
Options for broadband with no phone line
Home broadband without phone line options will still allow you to do everything that you'd normally do with regular home broadband internet packages.
Typically, broadband internet providers will throw a wireless router and other kit in as part of the deal, so check this before you buy, although carrying out a regular comparison of the available options using the table above will give you the best indication of current options that are open to you.
Whatever route you go down, broadband without phone line packages make good sense if you have a decent mobile phone deal and no need or desire to purchase a home phone arrangement on top of your high-speed broadband package.