Windows app stores: what's the best equivalent of the Mac App Store for PC?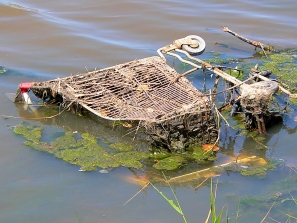 Proving that app stores aren't just for smartphones, Apple's Mac App Store for OSX has been a little bit popular since it was launched in 2010.
And why not, a software store for proper computers is an obvious step, it's just surprising they've taken so long to do it. Naturally Microsoft isn't letting Apple have all the fun - it has announced the Windows Store to be launched with Windows 8.
But that's a little way off and will require a Windows 8 upgrade. What if you want an app store for your PC right now?
Numerous options have appeared to help locate and manage software for Windows but the question is whether any of them offer a competitive alternative to the OSX App Store, or if they're even better than simply tracking down the tools yourself. We've taken a look at some of the Windows software markets currently available to find out.
Intel AppUp
AppUp was originally developed as an app distribution channel focused on netbooks and the defunct MeeGo operating system. That may explain why it feels like a smartphone market. As well as aping the brushed-metal effect of iTunes it also uses nice rounded icons just like a certain popular fruit flavour brand.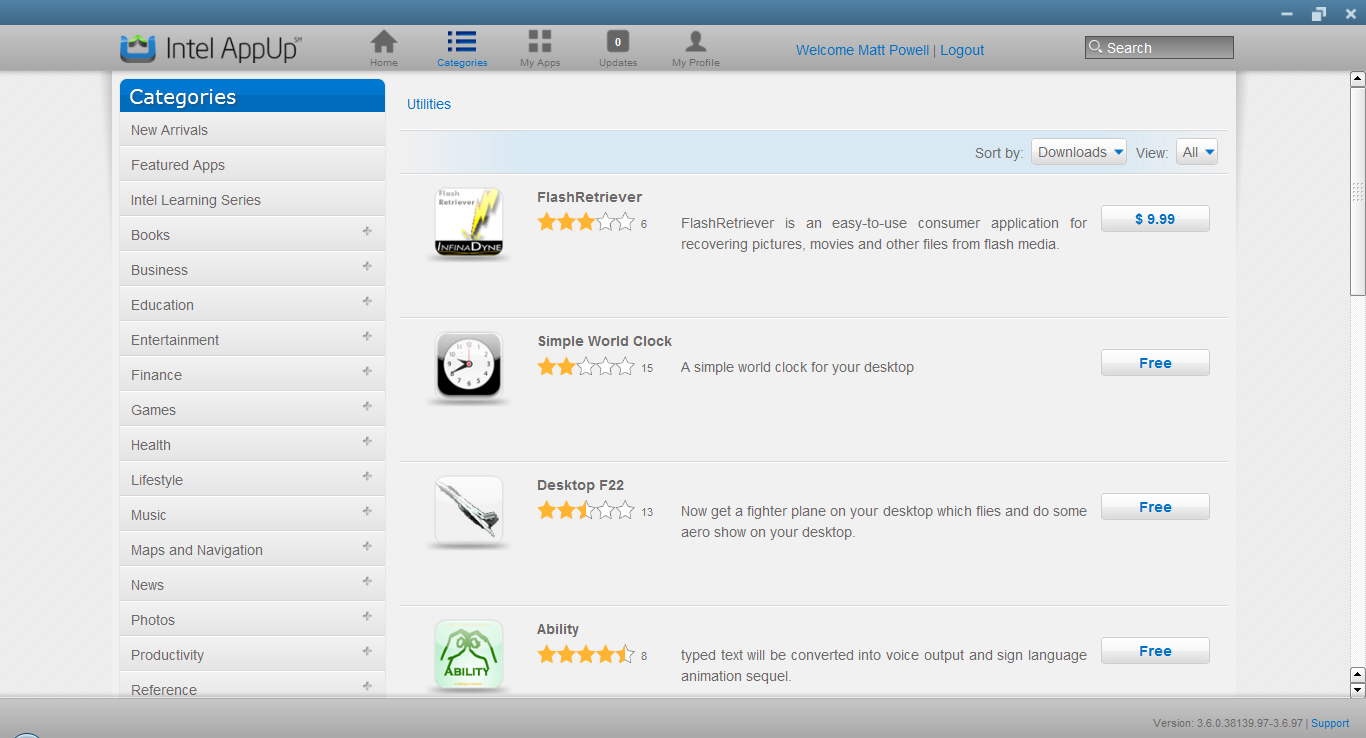 The application selection is odd too. There's an extensive selection of games but a lot of them are straight smartphone and tablet ports. We're not sure who is going to pay £3.49 for Angry Birds when it's free to download elsewhere.
The software tools include a vast choice of apps from independent developers, many of which look and feel cheap. Again, a lot of it is stuff you'll find on Google Play or the Apple App Store but transferred to PC.
AppUp has the infrastructure in place to be a great PC app store. Aside from a slight hiccup during registration when it decided my Google account was in a different country and I was forced to reset the password to get in, the downloading and management of your app library is really straightforward. The problem right now is software choice, chances are most of the tools you need for a Windows system are not found in AppUp.
Speed Install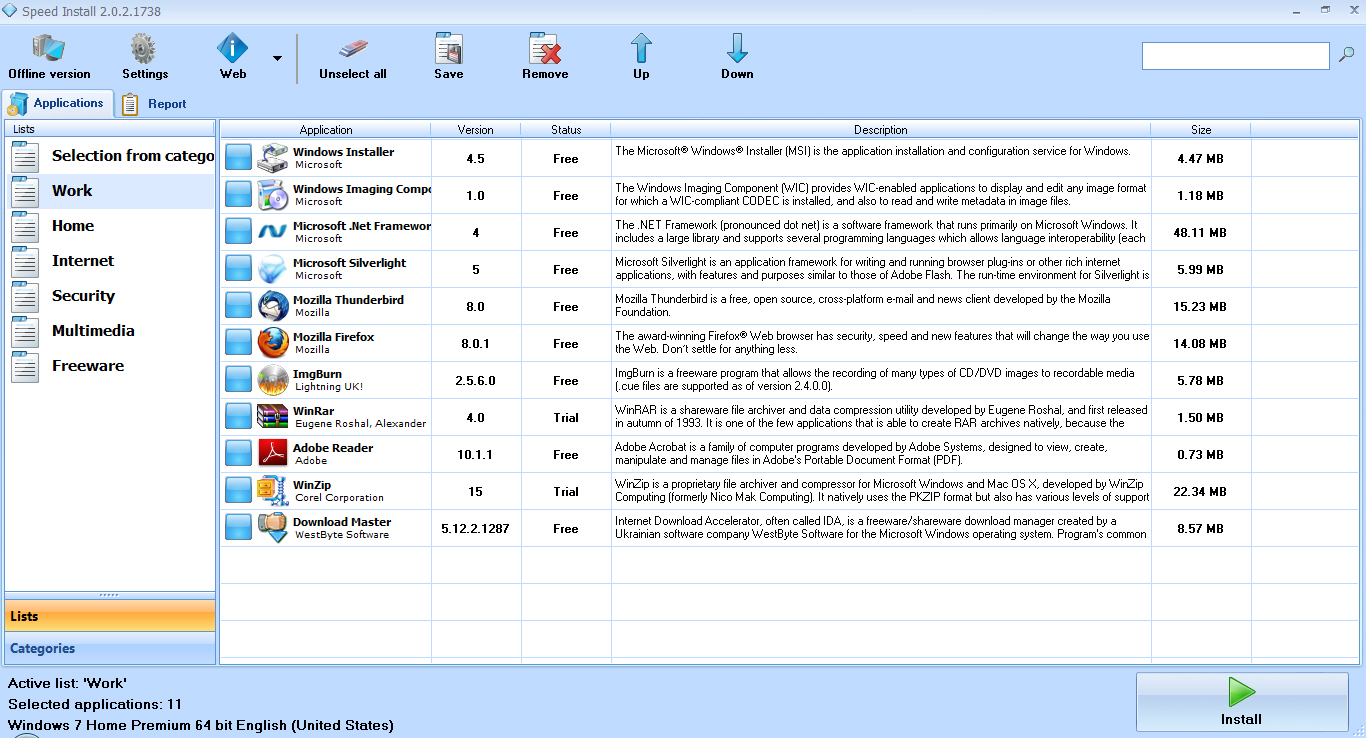 Speed Install bills itself as a 'Windows application store' but with such a tiny selection of apps this is optimistic; the busiest category had a grand total of 21 downloads available.
Its main function is speeding up installation and indeed the process is fast and painless, but the limp selection makes this rather pointless.
It can't seem to handle updates either, trying to install WinRAR when an older version was already present just resulted in an error as it wasn't smart enough to grab the 64-bit edition.
If you want a way to quickly locate and download freeware tools Allmyapps is far superior, while the excellent Secunia PSI makes auto-updating a breeze. There's no compelling reason to use Speed Install.
Allmyapps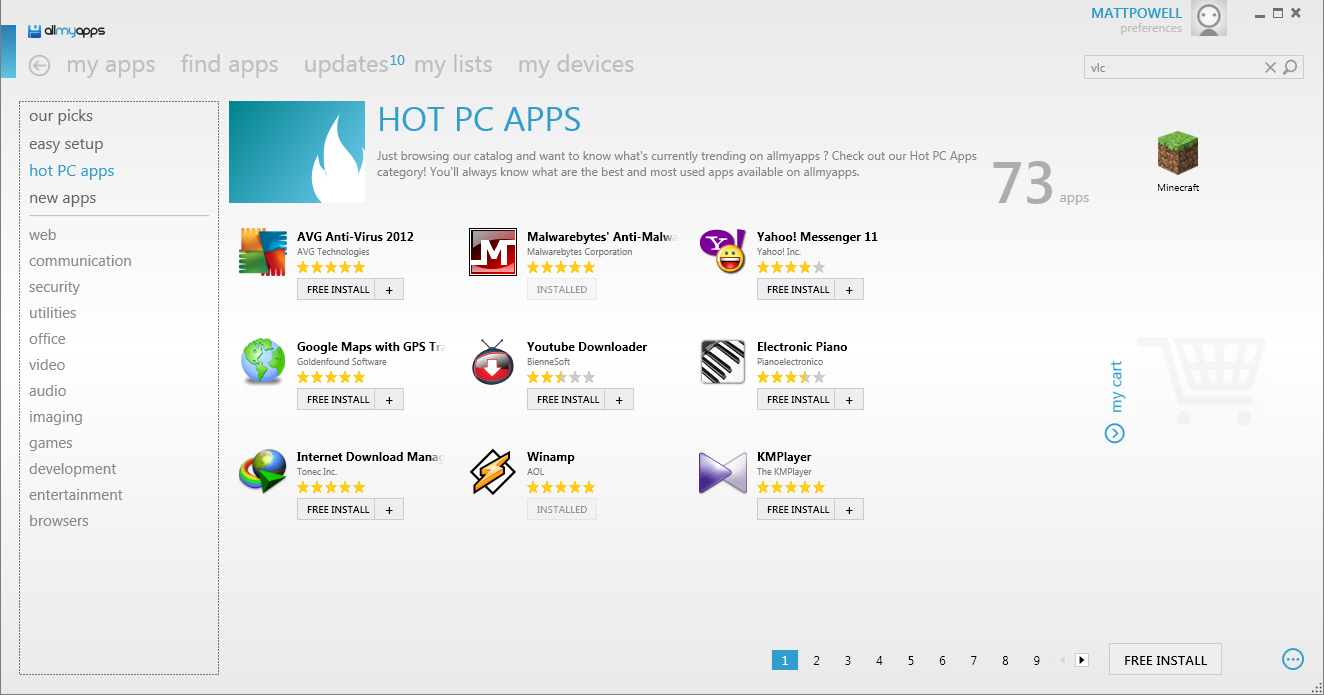 Right from the get-go Allmyapps had proven a useful addition to any system; the first thing it did after installation was scan the hard drive and alert us to new updates.
Its library contains a huge number of top notch applications from major companies (Microsoft, Google, Apple) as well as indie and open source tools like VLC Media Player and the excellent Paint.net.
Allmyapps is essentially a standalone version of sites like Download.com, but it keeps track of multiple PCs and allows you to manage the library for each, cutting down the time it takes to reinstall your favourite tools after a hard drive wipe.
However, at the present time it's not the place to go if you want to purchase software as a significant number of paid-for Windows packages - major stuff like Photoshop, Office and the like - simply aren't available. It's best used as a way to discover and easily manage freeware and open source tools so we still highly recommend it for that purpose. If and when it gets more paid software added we could be looking at a serious contender to the Windows Store.
AppWave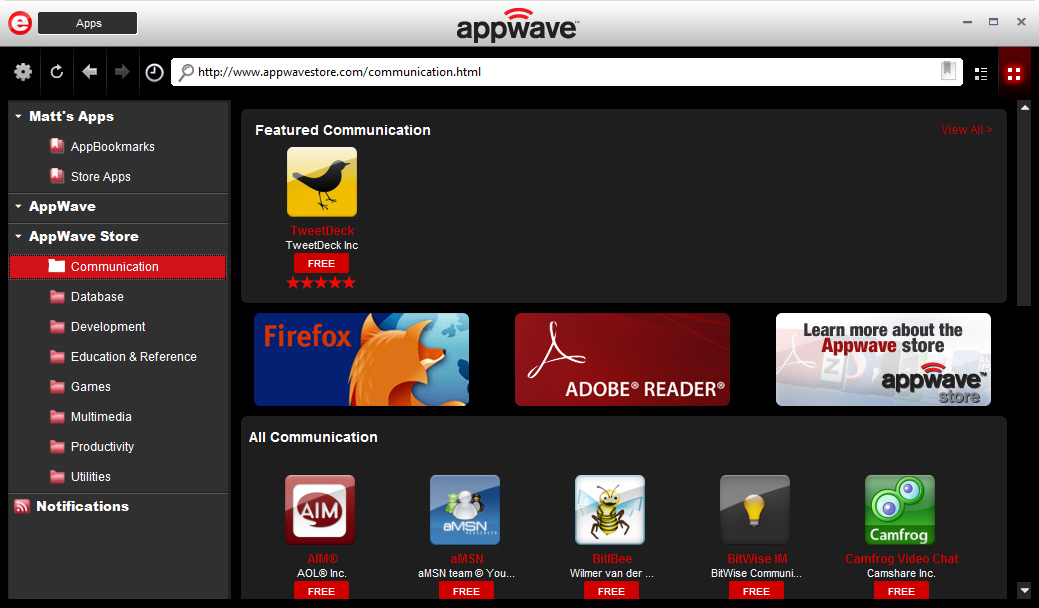 AppWave is very similar to Allmyapps, offering a comprehensive choice of popular free software. Firefox, Chrome, TweetDeck, VLC, Media Monkey - all the hits are there.
However its user interface is nowhere near as friendly and it lacks the incredibly useful system profile management and update alerts which make Allmyapps a must-have.
If nothing else like it existed AppWave might be handy but it doesn't offer anything which isn't done better by Allmyapps. Wasn't keen on the sign-up process either as it asks for a telephone number; why they feel the need to collect phone numbers of people trying to get free software is not made clear.
Comments
hi Matt, i was searching for this .....thanks to post this article

Report abuse
Add your comment now