3G dongles: a buyer's guide

If you want to start using mobile broadband you'll probably need to get hold of some additional hardware. While some tablets and laptops support mobile broadband SIM cards, the most common route into mobile internet is with a mobile broadband dongle.
They're available in various shapes and sizes and prices vary wildly, and if you're completely new to mobile broadband the sheer choice can be confusing. So read on for our guide to comparing and buying a 3G broadband dongle.
USB or Wi-Fi: does the dongle really matter?
A quick glance at the comparison table above will reveal that you've got a couple of choices for the dongle itself.
The cheapest option is a USB dongle. They look like big memory sticks and just plug into a spare USB port on your desktop or laptop computer. You can't really share the connection though, and they are not generally compatible with tablets or anything other than Windows and Mac OSX.
On the higher end of the scale are Wi-Fi dongles (also called pocket Wi-Fi or 'MiFi' - which is a Three brand). These devices do not need to be physically connected, instead they send out a wireless network signal that any nearby Wi-Fi capable hardware can use. That means they'll work with stuff like tablets and games consoles as well as computers.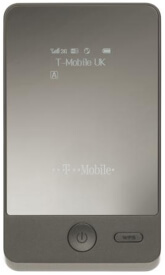 If your requirements for mobile broadband are fairly basic - light and/or infrequent use on a single computer at a time - then the cheap USB dongles will be perfectly sufficient. Some of the fancier USB models include swivel heads which claim to improve reception, however you can simply purchase an inexpensive USB extension lead and place the dongle on a high shelf to get a better signal.
Wi-Fi units are best if you need to share the connection with friends and family, or want to get hardware hooked up to mobile internet that would not support a USB dongle.
There should not be a great deal of difference in performance between the various dongles, the biggest impact will come from signal strength and the speed supported by the dongle.
At a minimum any dongle will be able to handle the standard 7.2Mb 3G service, but newer models may have a top speed of 21Mb or 42Mb. If you're on Three then it is worth considering one of these because they have been upgrading the network to support these 'ultrafast' speeds.
Contracts, data usage and coverage
The offers listed above are all contract mobile broadband packages, so just like a mobile phone you're entering an agreement with the network for a set amount of months.
While many contracts will be in the 12 - 24 months range, we do also provide rolling monthly deals. These you can cancel with 30 days notice and not get hit with any extra charges, while cancelling early on the longer contracts means paying a fee.

However, rolling monthly contracts do require an up-front payment while the lengthier contracts may be free.
When you compare any kind of contract package you'll want to take particular note of its data usage allowance (in the downloads column on our table) as well as the price. Heavy users will want to look for 5GB or more, but if you only require mobile net access on occasion for some web browsing and email you can get away with a smaller limit. We'd also recommend reading our incredibly useful guide "how much download usage do I need?".
But before you buy anything, it's vital to check network coverage. Without a 3G signal you'll find the internet is very slow...if you can get online at all. Click the logos below to access the network mapping tools.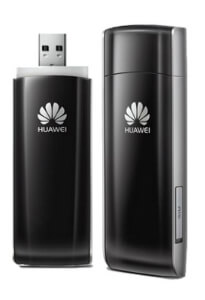 3G or 4G - should you upgrade?
4G mobile broadband is finally here in the UK. The next generation of mobile networks provides some impressively rapid speeds, in excess of 20Mb under real world conditions. That means mobile broadband shoppers are faced with the decision of 3G or 4G in addition to everything else.
Right now, it's probably not worth rushing to upgrade. Coverage is limited to major towns and cities and prices are relatively high. You'll almost certainly have to buy new hardware too, as most existing dongles and smartphones aren't compatible with 4G.
That said, if you're in an area covered by 4G it does make a very nice alternative to fixed line services - just don't go too crazy on the big downloads or you could get hit with a hefty excess data charge.