Mobile broadband deals explained
Mobile broadband uses mobile phone networks to give you access to the internet, allowing you to get your email and favourite web sites wherever you are... so long as there's a signal of course.
To achieve this you need to use a mobile broadband dongle. These devices - either simple USB sticks or pocket-sized wireless hotspots - contain a SIM card just like a smartphone and connect to let you connect desktop computers, laptops or tablets to the internet.
Despite being called mobile 'broadband', you shouldn't expect speeds comparable to a home connection - although the new 4G networks do promise at least the technical possibility of competing with them.
3G mobile networks now cover a huge percentage of the UK but this provides only around 2-3Mb on average. For faster performance we have the next-generation 4G networks coming online which can offer 10-20Mb or more. But coverage is patchy and at present you will not be able to rely on this outside of major towns and cities.
Coverage is a really important thing to consider when selecting a mobile broadband service. If you cannot get at least a 3G signal you'll find the connection is far too slow to be useful. To check coverage in your area before you buy, click the network logos below:
Once you've found a network - or networks - with strong coverage in your area then you can begin to compare the available offers.
Which is the best mobile broadband deal for you?
Just like mobile phones, mobile broadband is available on either monthly, contract or pay-as-you-go deals...
Rolling monthly contracts have you paying a set amount each month for a specific amount of data, except you can cancel at any time without incurring any cancellation charges. Rolling monthly deals can be a good compromise between the flexibility of PAYG and the value of a contract, but you will not always get as much data allowance as a long contract and must pay an up-front fee for the dongle.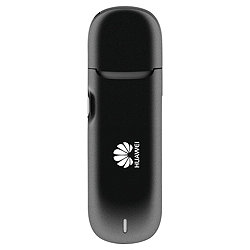 Most mobile broadband contract deals are now 12 or 24 month commitments and you'll usually get a free dongle. Contract deals will typically give you a larger data allowance for the money than PAYG top-ups, so if you need mobile broadband in the long term this is probably the cheapest option. Just remember: if you cancel early there will be a charge.
PAYG mobile broadband is a popular option because many of us don't want to sign up for yet another contract. It's also perfect if you only need mobile broadband occasionally as it can be very cheap.
After paying for the dongle itself (plus something extra for the starting credit) you can then top up whenever you need to. Some PAYG dongles come as a pre-paid package with a bundle of data that can last for several months. One important thing to remember about PAYG, however, is that the credit does expire after 30 days.
How to choose a mobile broadband deal
Glance at the comparison table above and you'll see we break each deal down by some key categories to make it easy for you to find an offer that's right for you. Here are the things you need to look out for when comparing deals:
How much you'll pay for the dongle and initial setup. Contract deals will usually be free, but rolling monthly packages typically have a setup cost, and pay as you go options will always include some kind of initial charge. Prices vary widely, but the more you pay the better the dongle, with the more expensive offers giving you a pocket Wi-Fi hotspot.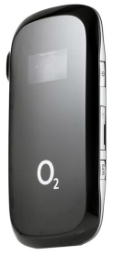 The standard cost of a contract or monthly deal. This does not include additional charges for exceeding the data usage cap.
The length of the contract, usually 1, 12 or 24 months.
For PAYG mobile broadband. This is how much data is included in the purchase price to get you started.
The data usage limit. If you exceed this cap your connection may be restricted until next month, or you could be charged extra. Remember that all online activity - uploads and downloads - count toward this limit. Read our guide to mobile broadband data usage for more detail.
The estimated speed of the connection. This is based on information provided by the network and in reality will usually be much lower as it's affected by factors such as network congestion and signal strength.
Want to find out more about a specific aspect of mobile broadband? Check out our mobile broadband guides, including using mobile broadband abroad, topping up mobile broadband and mobile broadband coverage.