Buyers guide: student broadband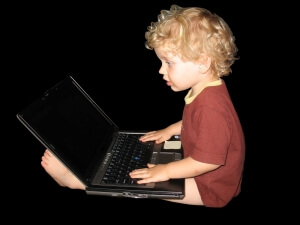 It's all well and good having home broadband and access to the internet whenever you need it, but if you're off to university then things are probably going to be a little bit different. What's more, if you're a student in the UK then it's likely you'll be looking out for the best deals and offers, with ideally a cheap package in mind to buy while you're away studying.
While it's certainly easy to carry out a quick comparison of what's available for students it's also worth bearing in mind that cheapest may not always be best for your needs. If you spend some time looking at our reviews of broadband services then it's likely if you're a heavy high-speed internet user that it'll be a good idea to compare deals right across the pricing spectrum before you buy.
The good news is that student internet deals are plentiful enough, and even if you don't see something that catches your eye from the main players such as BT, Virgin Media, TalkTalk, Sky and O2, it's still very likely that you'll be able to bag a bargain with one of the other internet service providers who can provide excellent value for money.
How do I pick a student broadband internet deal?
It doesn't matter if you're a new starter at University or a student who is fast approaching the end of your time away from home there are all sorts of factors that come into play when looking for broadband student deals. Of course, one of the increasingly popular options for people on the move, such as students, is to plump for a mobile broadband deal instead of a fixed-line broadband package.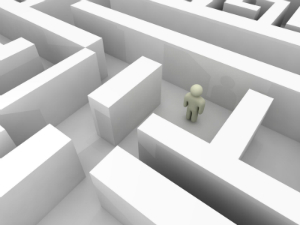 Now with students often spending chunks of time in different locations it can be a little bit tricky deciding on the right student broadband deal. After all, you want to get maximum value out of any broadband offer or package, so while cheap prices might seem like a good idea you still may not get the right value out of a package if you're not there to use it all of the time.
For example, many students move around from year to year, depending on their tuition needs or accommodation availability and then there are also the holiday periods and longer summer break to factor in to choosing the right broadband deal. A lot of home broadband deals often have contract terms that can be anything up to 18 or 24 months in length. This means that a few packages might not be much use when it comes to having student broadband installed.
What are best student internet broadband options?
If you sign up for a long contract like we've mentioned above then you will almost certainly be paying over the odds for a package that doesn't represent the best value for money. What's more, signing up to contracts with internet service providers can sometimes be a little bit complicated and you might find that the terms and conditions don't really facilitate any moves that you may need to make, perhaps midway through the contract term.
Moving an address can be done, but you'll probably be asked to pay for the privilege and then there's also the hassle factor of having to get in touch with the provider to organise it. If you use our comparison table above you'll be able to get a great snapshot of what is available in the world of broadband student deals. As with any of the other offers and best buy scenarios, you'll find that many deals come and go on a regular basis.
Also, there may be some incentives thrown in one week while the next they may have disappeared again. Nevertheless, ISP's have realised that the student market is a big one and growing all the time so there is much more flexibility nowadays than there was a few years ago.
Can I get short-term student broadband?
Ideally you might want to investigate the prospect of shorter-term broadband student deals, which do exist thanks to the likes of Virgin Media, Plusnet and BE Broadband. All three providers have deals on the table that will cater for broadband student needs, offering better value to people who might not want to sign up for lengthy contracts if they won't need them after a certain period of time.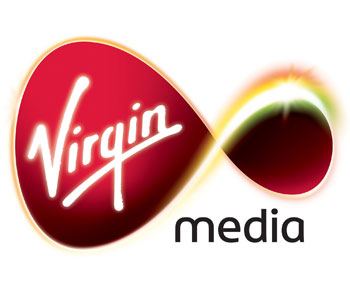 For example, you can get a Virgin Media broadband deal that features a nine month contract, so you're not committed for a full year or more.
If you go for a no-contract option, which are offered by the likes of Plusnet or very short term contract, such as the three month rolling option offered by BE Broadband you'll find that you'll probably have to pay a one-off fee and also spend some money on the kit needed to get setup, such as a router and/or modem, but this can be a great way of getting high-speed internet without being locked in to a contract term that you neither need or want.
Our comparison charts will give you the best idea of what's available at any given time because the deals change on quite a regular basis.
Sharing your student broadband
Many students end up sharing their living space with other students, so what might also be worth looking into us the concept of sharing broadband. If you've got a houseful of people then this can make perfect financial sense because you can split the cost across several people meaning that bills will be lower and collectively you may also be able to plump for a more substantial service than you would if paying for it on your own.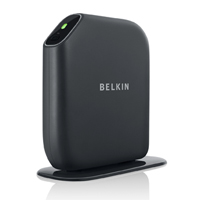 There can be things to watch out for though, such as wireless broadband, which needs to be set up securely so that you don't get unauthorised users or even hackers tapping into your supply without paying for it. You also need to be mindful of download limits too, because if you've got a few people all collectively using the same broadband supply then it will be possible to use up your quota surprisingly rapidly.
Download limits relate to the amount of content you can both download and upload during a specific period of time. If you exceed these limits then there can be penalties, both financially as well as having the service affected.
ISP's will often give you a reasonable warning about it, but this is an area that you need to pay attention to because lots of broadband users nowadays can tend to download huge files, such as lots of movies from the internet, or spend hour after hour enjoying online gaming sessions. With everyone paying a bit more for the service it might be that you can get a larger broadband package that will offer pretty much unlimited data usage.
Exploring other student broadband options
Shopping around for different student broadband deals is the thing to do when considering your options, but don't forget that mobile broadband might be another angle you cold try instead of fixed-line ADSL or cable packages. Depending on where you are going to be based the signal strength of services may well fluctuate, and mobile broadband is also not seen as a replacement for regular high-speed internet either.
If you're using it for basic web browsing, emailing and social networking activities then it should be perfectly serviceable, but if it's lots of downloads and online gaming that you're after then the infrastructure is not quite up to that at present.
It doesn't matter if you're right in the middle of a city, there are so many factors that can cause mobile broadband to slow down so it's not really going to mean an end to conventional broadband supplies in the immediate future.
Again though, take a look at mobile broadband packages that fall under the pay-as-you-go conditions if you don't want any ties into a contract. At least going down this route you only pay for what you use, rather than spending money every month on a contract that you might not need or aren't in a position to get maximum value from.
If the service is not up to large downloads remember that you can also use a conventional broadband service to download larger files, say when you visit home, and then dip in and out of email and web browsing accounts when you're connected to mobile broadband.