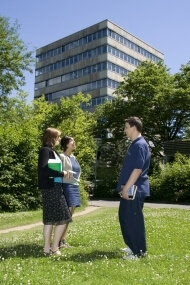 Guide to student broadband
Internet access is now an essential part of student life. From university applications, to research and entertainment, it's something the modern student can't be without.
But broadband can be a tricky subject for students. Cost is a key consideration of course, but the lengthy contracts of many broadband services also make things difficult for people who may not be in the same house all year round. Cancelling early can land you with some hefty charges, which isn't ideal for those stretched student finances.
Student broadband packages
Some broadband providers have recognised the need to provide a specialist student broadband service and offer contracts to fit with term times.
Unfortunately it's not that common and at present only Virgin Media is offering this, but it's potentially a great choice.
Virgin's 9 month student broadband deals can be bought as a bundle with phone and TV, but they also have a standalone broadband service. Virgin is the only major provider in the country to offer broadband without a phone line, so you can skip that side of things and just rely on mobiles if you prefer.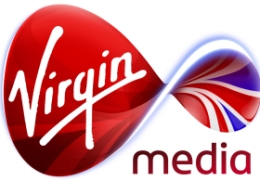 Virgin Media cable internet is also fast, with either 30Mb or 60Mb options on the student packages, so there should be no concerns about having a large number of users online at the same time.
The downside is that Virgin Media's network has a limited reach of around 50% of the UK's population. This is not a major issue for large towns and cities, but less populated areas may not be able to receive their cable internet services, and even in locations where it is available you may find individual streets which are not covered.
Also worth noting that Virgin's student broadband only becomes available at particular times of the year, but since it's designed to fit around university terms this should not be a problem.
Rolling monthly and short term contracts
If you can't, or don't want to, go with Virgin there are other options in the form of rolling monthly or short term broadband contracts using ADSL over a standard telephone line.
On a rolling monthly deal you've got an ongoing 30 day contract with the provider which means you can cancel at any time and never pay for more than the remaining month.
Alternatively, short term contracts sign you up for a slightly longer period, typically 3 months, though these are rarer than rolling monthly.
These are ideal if you're often moving or are unsure about future plans, however both rolling monthly and short term can be more expensive compared to a longer term deal. You'll typically have to pay for the router, there may be a setup fee, and monthly charges can be higher. And remember that for anything other than Virgin you will need a phone line, too.
Phone line contracts
If you decide to take up an ADSL or fibre optic internet service you will need a telephone line to go along with it, unfortunately no one yet offers phone services on short contracts and this will always involve signing up for at least 12 months.
Also, if the previous occupants of your house did not have an active telephone line it may be necessary to pay extra to have the line installed or setup.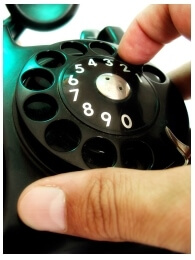 On a positive note, broadband and phone bundles are a very cheap way to get online, and BT isn't the only game in town. Phone services are now offered by many ISPs, each trying to undercut their competition.
But always bear in mind the cancellation fees which will apply if you have to terminate the contract early, and remember to consider the monthly line rental charges when comparing broadband as these are often listed separately.
Staying all year? Long term contracts are cheapest
Student broadband packages assume that you're only going to be there during term time, but it's not at all unusual for students to live in their university town all year round.
If this is your situation then a long term broadband and phone contract is the best value option. You'll get the best deals when signing up (free setup, free equipment, perhaps a few months of free, or half price, broadband) and the monthly costs will be lower.
If possible you'll want a long tenancy agreement with the landlord to ensure there are no surprises a few months after entering into a lengthy broadband contract, but do remember that it is possible to move your broadband and phone service to another premises. The only major restriction is the availability of services such as fibre optic or cable internet - if your new place doesn't have this your provider will move you onto the next best package.
Mobile broadband: perfect for students?
Fixed line broadband services are the fastest and best value internet services available to consumers, but for students the contracts may be an unwanted complication, so it could also be worth considering mobile broadband. However there are some points to consider...
Network coverage. Mobile broadband's performance is dependent on the signal strength of the network. For one thing you need to ensure there's coverage in your area, but it's also possible that buildings or natural obstacles could impede the signal and greatly reduce your connection speed. It's far less consistent and reliable than fixed line service.
Speed. 3G mobile broadband will - signal allowing - typically offer an average speed of 2-3Mb. This is sufficient for web browsing and will just about handle media streaming, but downloads will be slow and it will crawl with multiple users. Newer high speed 3G as offered by Three and others can go as fast as 20Mb (quicker than ADSL) however this again depends on network coverage. 4G broadband (for 30Mb or more) is also now available in the UK, but remains expensive and has a limited reach at present.
Latency. If you play online games you'll find the latency (the time it takes for data to travel between your computer and a server) quite high on mobile broadband. It'll do for a round of Bejeweled on Facebook, but fast-paced titles could suffer.
Data caps. With the exception of using a tethered smartphone on Three's unlimited One Plan, you won't find any any mobile broadband offering unlimited usage. Contract deals don't go over 15GB a month, and PAYG mobile broadband is limited to how many top-ups you can afford. This is not a big deal if you're mostly using it for browsing and email, but once video and files get thrown in the mix a small data cap is a real hindrance.
So should students bother with mobile broadband? While these downsides may seem a hindrance there are some positives to keep in mind:
Doesn't require a fixed line. Since mobile broadband uses mobile networks you don't need to pay for a fixed line, potentially saving money on setup costs and, more importantly, avoiding another contract.
Portable. This is a big plus point: mobile broadband will work wherever there's signal so you can take it to uni and there's zero hassle with transferring the internet service when moving.
Flexible payment options. Mobile broadband is available on pay-as-you-go and rolling monthly deals as well as longer contract terms. PAYG and rolling monthly are particularly useful for cash-strapped students as it offers far more control over the costs.
Mobile Wi-Fi dongles. Standard USB dongles are fine if you're just using mobile broadband on a single computer, but mobile Wi-Fi dongles allow you to connect multiple devices, and will work with anything that supports wireless networking including iPads and games consoles. Really useful if you've gone for mobile broadband in place of a fixed line service.
Can be backed up by uni and coffee shop Wi-Fi. Free Wi-Fi hotspots can be found all over the place now. It's almost certainly available at your university and any number of coffee shops and restaurants. The budget-conscious student can take advantage of this by using free hotspots for big downloads and other data-intensive tasks like video streaming, and leave the mobile broadband for less demanding web browsing and email.
Security, file sharing and data usage caps
Once you've selected a broadband service it's important to consider the security of your connection for shared student housing.
Wi-Fi networking is the easiest way to give everyone access, but the password must be kept private or your neighbours could decide to use your connection rather than signing up for their own. If necessary you can restrict access to each individual machine by specifying the MAC address in the router's security settings.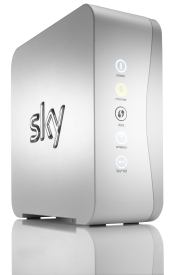 Everyone should have anti-virus running too. This goes without saying but it's worth double checking to ensure a virus doesn't spread across your home network.
It would also be a good idea to set some ground rules regarding the usage of the connection. File sharing, particularly using BitTorrent, could land you in some legal hot water, and even worse may slow the internet for everyone.
This is particularly important if you have a limited monthly data cap, though we would always recommend unlimited broadband for house shares to avoid any trouble here. Also make everyone aware of any fair use or traffic management policies which could kick in after heavy use, these are often limited to peak times so big downloads might have to wait until late at night.