In this guide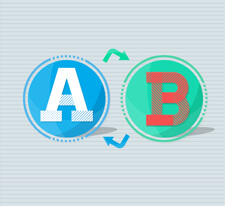 There can be many reasons to switch broadband providers. Maybe you're looking to get a faster connection, or save some money on your monthly bills, or perhaps you're unhappy with the level of service from your current broadband provider.
But we know from our own research that many people are put off switching. It might seem too complicated, and there's always the worry that something could go wrong and leave you without internet access. 
If you're thinking of switching but not quite sure about how to go about it, you've come to the right place. In this guide we'll help make you an instant expert by breaking down the steps and answering some common questions related to switching.
How to switch broadband
Switching broadband is now easier than ever before thanks to the Gaining Provider Led (GPL) process which governs switching for most providers. What this means is that when moving between ISPs on the Openreach (BT line) network it is the new provider which does most of the work, including notifying your current provider.
Below you'll find the steps for switching between most broadband providers. This includes popular ISPs like Sky, BT, TalkTalk, Plusnet and EE, but it does not apply to Virgin Media and other providers which don't use Openreach telephone lines. If you're moving to or from Virgin Media or another network you can read up to step 3, then move to the next section.
1) Check your contract
Checking the status of your current broadband contract should always be the first step.
You can switch providers at any time, but cancelling mid-contract will usually mean paying a fee. This is based on the amount of time remaining on the contract so it can be expensive.
It is possible to cancel a contract for free if:
The broadband is very slow. Providers who have signed up to Ofcom's voluntary code of conduct for broadband speeds agree to terminate contracts without penalty if they are unable to provide the minimum speed promised when you signed up.
The price is increased. If the provider raises prices mid-contract you may have 30 days to cancel the service without being charged.
You complain about the service. It is possible that you could be allowed to leave without penalty following a complaint, though it's not guaranteed.
Read our guide to cancelling broadband for free for further help. You might also find our guide to broadband contracts helpful.
2) Compare new deals
Use our comparison table to find a great new package. When comparing, look out for:
Availability - always enter your postcode to see what's on offer in your area
Contract length - longer contracts are often better value, but you might be committed to that ISP for up to two years
Data limit - Some cheap packages have a monthly data limit, we would always recommend an unlimited deal.
Free gifts and discounts - Free gifts and vouchers can add extra value. Look out for discounted pricing too, but make sure to check the cost after the discount.
Start comparing now by entering your postcode to see what's on offer in your area:
3) Buy an amazing new deal
Once you've found a deal, click 'Go' next to the deal you want to start the process, and follow the instructions on the provider's site to sign-up. This is also the point at which you will need to tell the new ISP if you wish to retain your current phone number.
4) Receive a Notification of Transfer
Once you're registered the new provider should send a Notification of Transfer which will confirm the switch, including an estimate of the date when your new broadband will go live. It will also explain that you have at least 10 working days to cancel and stop the switch. 
Around the same time you should also be contacted by the old provider. Their communication should include details of any fees or terms for ending the service (you may have to return TV boxes or routers, for example).
5) The new broadband is activated
On the day of the switchover you will experience a short period of disruption, but this does not usually last long. Switching typically takes 14 days, but can be longer if the provider is busy or you need an engineer to carry out work. 
Switching to and from Virgin Media and other networks
The above steps only apply when moving between Openreach network ISPs. If the switch involves moving to a different network (such as Virgin Media, or an FTTP provider like Hyperoptic) then you will need to follow a "cease and re-provide" process. This means that in addition to signing up for a new package you will also need to contact the current provider to cancel the existing broadband service. In brief, here are the steps to switching to and from Virgin Media and other networks:
Step 1: Check your current contract to ensure you can leave without penalty.
Step 2: Compare new deals
Step 3: Sign up for a new package
Step 4: Cancel your current broadband service
Step 5: Wait for your new broadband service to be activated
It's important to keep in mind that because you're not transferring services on the same line it is up to you to manage the broadband activation alongside cancellation of the old service to avoid lengthy periods without internet access; if there is a delay setting up the new connection you might be left without broadband. But when moving between networks (and not porting a phone number) you may be able to have the cancellation date overlap with the start date of the new broadband so you'll continue to have internet access in case of problems.
Broadband switching FAQ
Why should you switch broadband?

There might be many reasons why you may wish to switch providers, including poor customer service, reliability issues, increased prices, or faster services available elsewhere. Even if you've got no complaints with your current service it might still be worth looking at a new deal. Switching broadband providers regularly allows you to take advantage of the latest special offers and the lower pricing that's often available to new customers.

How long does switching take?

Switching typically takes 14 days, but can be longer if the provider is busy or you need an engineer to carry out work. If you're moving to Virgin Media and already have a Virgin socket in your home you may be able to choose the DIY 'QuickStart' option and reduce the activation time.

Are there any costs involved with switching?

If you're still in contract you will probably need to pay a cancellation fee when switching. Your new provider may charge a setup fee, but free setup deals are available. However, free setup offers don't apply if you require phone line installation; costs for a new line vary but can be in excess of £100. Also, in some cases a provider may charge extra to switch from specific LLU networks.

Could I lose broadband service when switching?

Ideally there will be very little interruption to your broadband service. If you're moving between Openreach network providers (e.g. going from EE to TalkTalk) then you should only experience a short period of disruption when the line transfers.

Technical problems are always a possibility of course. If broadband access is critical then you might want to have a backup plan, such as a mobile broadband dongle or tethered smartphone.

When going to or from different networks (Openreach to Virgin Media for example) the lines are separate and can operate side by side, so you may wish to keep the old service a few days past the activation date so there's still broadband access in case of problems with the new connection. Otherwise, you will need to try to arrange cancellation of the old broadband and activation of the new line for the same day to minimise disruption.

Can I keep my landline phone number?

Yes, your landline number can be transferred. Your new provider should ask for this information during registration; if not contact them to confirm it will be moved.

Can I keep my email address?

If your email address is from the broadband provider and was included as part of the broadband service then you may not be able to keep your email address when switching. Some ISPs may allow you to keep it, but it could involve payment.

It is best to avoid using an ISP email address entirely. Instead sign up for an email service which is not linked to your broadband - such as the free Gmail or Outlook - so you'll never lose access to an address when switching.

Will an engineer need to visit my home?

An engineer may be required. If you need a new line or other equipment then the new provider will book an engineer visit. But it's not necessary if you already have an active line, where setup is just a case of plugging in a new Wi-Fi router.

Can I still switch broadband if I have TV or mobile services bundled with my broadband?

It is certainly possible to switch broadband providers even when the current package includes extras, but you may lose access to some services, or the price could go up.

With TV bundles, extra channels or features may no longer be accessible, especially if there are freebies exclusive to the package. If you are subscribed to Sky TV or Virgin Media TV you can continue to pay for TV only and look for a broadband only deal elsewhere, but this will not be an option with services such as BT TV or TalkTalk TV, where the exclusive features rely on the broadband connection. In those cases you can usually continue using the TV box, but only to receive Freeview broadcasts (and may need to pay a charge to keep hold of it).

For mobile you can continue to use the SIM as normal, but you will lose any discounts which were applied for being a broadband customer.