Broadband deals with free gifts - are they worth it?
It's a tempting idea. Sign up for a new broadband service AND get something for free along with it? Who wouldn't like that? But you shouldn't let a freebie alone sway your decision. You need to make sure that deals which offer broadband with a free gift are right for your needs, and consider the full cost of the package without the free stuff.
When comparing internet packages on Broadband Genie you'll see we've made it easy to search through the many deals. For starters, using the postcode field will display only those deals available in your area. Then using the options down the left side of our tables to filter packages you can further narrow down the choices. Any broadband and free gifts offers will be highlighted so you can quickly pick them out from the many packages available.
How to compare broadband deals
When comparing broadband you'll need to think about the various features each package provides. Such as...
Speed
Broadband speed will mainly depend on the type of internet service you can get. ADSL broadband up to 17Mb is suitable for small households or anyone who only needs the connection for web browsing and email, which do not rely on very fast downloads. However you may prefer to opt for a fibre optic broadband connection using either the BT or Virgin Media network. This will provide much quicker speeds and is better for busy homes or anyone who is likely to be doing lots of downloading and video streaming.
Read more: Broadband speed guide | Types of home broadband explained
Data limits
This tells you how much a broadband service can be used each month. If a service has a limit then going over can mean either a reduction in your speed or an additional charge. Most broadband packages are now unlimited and this is what we would recommend for almost everyone, even if you don't think you'll use it. If you're looking to get the cheapest broadband possible then a broadband deal with a usage cap can save some money but check what the ISPs policy is for going over, otherwise it might end up costing more in the long run.
Read more: Internet usage and unlimited broadband guide
Contract length
Most broadband services will tie you in for 12, 18 or 24 months. Leaving early will incur a fee so if you might need to cancel before the term is up consider a short term contract instead. These are available on 1 month and sometimes 3 month agreements, with 9 month student broadband deals showing up around August and September.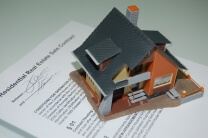 Broadband and free gifts are unlikely to be found together on services with contract lengths shorter than 12 months because the providers want you onboard for a long time. The lengthier a contract you're willing to commit to, the more likely it is you'll get free gifts or other bonuses thrown in with the internet service.
Read more: Guide to short term broadband deals
Monthly price
The monthly price can vary depending on special offers as some deals will give months of discounted service. For a full breakdown of the cost click 'more details' and you'll see we include the effective monthly cost including discounts. It's important to consider the full cost of the service over the length of the agreement.
Read more: Broadband comparison guide
Phone and TV
Most broadband packages will come with phone line rental as part of the deal - this is included in the monthly price with broadband. Some ISPs will give you broadband without a phone line but you will still need an active phone line from another provider, with the exception of Virgin Media's broadband only deals.
TV services are also commonly bundled with broadband and these can be a way to save some money compared to purchasing services separately. As well as the premium satellite and cable TV packages from Sky and Virgin you also now have the option of cheaper TV bundles from providers such BT, EE and TalkTalk.
What can you get with a broadband and free gifts deal?
Broadband deals with free gifts usually now entail one of the following:
Shopping vouchers and reward cards
Many broadband with free gift offers give you shopping vouchers or reward cards as a bonus. These are often around £25-£50 but can exceed £100.
Sometimes they are for use in specific stores, others may be general high street gift cards or pre-paid credit cards.
When comparing broadband with free gift vouchers look out for exclusive offers from Broadband Genie as we regularly offer additional vouchers on top of those provided by the ISP.
Free gadgets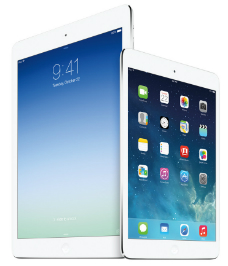 These are less common, but some free gift deals may give you a gadget alongside your broadband package. Often this is something quite simple and inexpensive like a streaming TV stick but there have also been deals with free tablets, Bluetooth speakers, TVs and home networking gear.
At one point mobile broadband with free laptops were very popular, but are less common nowadays.
Free setup
Many broadband deals will waive the cost of setting up the service. With a basic setup running to around £50 that's not a bad little saving, but be aware that costs may still apply if you require a new phone line, so check with the ISP first.
Free Wi-Fi and other extras
Almost all broadband packages will include some kind of free extra. At minimum you'll probably get a free Wi-Fi router, though many providers also now offer free public Wi-Fi hotspot access and security software is also commonly bundled with broadband deals.