Beginners guide: What is broadband?
by Chris Marling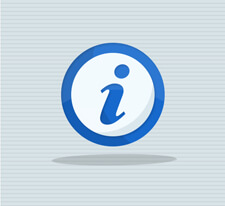 This basic broadband guide is designed to introduce you to the world of high-speed internet. We'll give you a quick overview of what broadband is, with links to lots of other Broadband Genie guides that will go into some of the more important and complex topics in more detail.
If you're looking for some answers relating specifically to setting up broadband for your business, you should visit our business broadband page after becoming familiar with the basics below.
If you already know what you're looking for and were just wanting to buy a broadband package head to our broadband comparison tables where you can view and compare the latest deals.
Finally, before you start on your broadband education, you may find yourself coming up against words or expressions you're not familiar with: as with any new technology, the world of broadband is full or jargon and techy terms, but don't worry - we've put together a handy glossary to explain all the terms that may give you some difficulty.
What is broadband and how does it work?
The word 'broadband' is used to describe the most common way of connecting your computer to the internet, replacing the original 'dial-up' method (which was much slower). You generally pay a flat fee every month for the service and your connection will be available 24-hours a day, regardless of whether you're using the landline phone or not.
A broadband connection will give you access to everything you can get from the internet: as long as you have a compatible machine (be it a PC, Apple Mac, tablet or laptop device, or maybe a smartphone or games console) you will be able to set up and access your email; surf the web; use social networking programmes such as Facebook and auction sites like eBay; watch and listen to live television and radio, as well as download music, pictures and video; play games; do online banking - the list is massive! If you want to know what machines will work with broadband, and how, visit our guide to broadband compatibility.
The broadband we're talking about here comes into your home via a fixed-line telephone service, which means it either arrives in your home via a traditional BT Openreach telephone line (ADSL or fibre), or a Virgin Media network connection. If you want more information about the differences between ADSL, fibre and cable, please visit our guide to types of home broadband: what are ADSL a nd cable broadband?
You can also now get mobile broadband: broadband internet delivered via a mobile signal, the same as the one that makes your mobile phone tick. We won't be talking about mobile broadband here, but Broadband Genie has a whole area dedicated to getting you fixed up with the best mobile deal for you: you're best to start with our mobile broadband beginners guide.
How do I compare broadband?
There is an incredible range of broadband deals out there, but don't worry - Broadband Genie's job is to guide you through them and make finding the perfect deal for you a doddle.
Availability: There is something of a postcode lottery when it comes to broadband: BT's ADSL telephone exchanges vary in quality (it is currently in the process of upgrading them all, but this will take years) and your speed will also be affected by the distance you live from your nearest exchange. Cable doesn't suffer the same problem with speed but is only available to around half of the UK's homes, fibre is much more widespread though not quite as fast as the best cable packages. Enter your telephone number and postcode on our price comparison page for details of what is available in your home.
Price: This usually consists of a one-off installation fee followed by a monthly charge. For more details on price comparison, see our broadband comparison guide.
Speed: One of the most common sales pitches for broadband is speed: generally speaking, as the speed goes up, so does the price. Speeds of 'up to' 17Mb (megabits per second) are fairly standard nowadays (8Mb in less populace areas) for ADSL, fibre optic enabled areas can get up to 200Mb, or even more in some locations. For a complete explanation of everything broadband speed related, visit our complete guide to broadband speed.
Download caps, extras, bundles and brands: Monthly usage caps can limit your broadband usage, but only tend to affect heavy users who download a lot of films or other large files. Extras can include free routers and anti-virus software, while bundles can see you save money by ordering telephone and TV deals alongside broadband. And once you've found a good looking deal, you want to know the company providing it isn't a cowboy outfit!
Gaming: If you're looking to find an internet package that is aimed at the hardcore gamer, then check out our guide for online gamers: it will tell you all you need to know about gaming jargon, as well as listing the best packages for gamers above the guide.
I'm ready to find the right broadband for me! Excellent! Your first stop should be to go to our broadband comparison search and find a list of all the broadband providers and products available to you. After that, use the Genie's various comparison tools, and then it's down to you!
Already got broadband?
If you already have a broadband internet connection and are worried about your connection speed, you can check it with our broadband speed test. We advise you run a number of tests, preferably at different times of day and on both weekends and weekdays, to build up an accurate picture.
If you want to troubleshoot your broadband connection, you've come to the right site! If you're specifically having trouble with your wireless connection, head over to our wireless set-up guide for more help.
We realise you may need to speak to your internet service provider (ISP) directly about a problem - whether technical, or to do with billing or moving home, so we've included some handy contact details for all the major ISPs in our guide to customer and technical support. You can find details of all the ISPs listed on Broadband Genie on our customer reviews page.
If you've come to the end of your tether with your ISP, or simply want to move on to a cheaper, faster or in any way better deal, you should check out the Broadband Genie guide to switching provider, or check out our annual broadband survey and see who was crowned best broadband provider for 2016.