If you were one of the early adopters who signed up for broadband when it first became available the price of internet connectivity now will seem incredible. Even the cheapest home broadband far outpaces the performance of old services, it's hard to believe you can get a high-speed connection for just a few pounds a month.
But what's the catch? Are these cheap broadband deals actually as cheap as they seem, and are you actually better off paying a little more?
Here's what you should know about cheap internet before you buy, and how to search through the many deals out there to find the ideal package.
Is cheap broadband right for you?
You don't get something for nothing. Going for the cheapest broadband offer you can find will mean you lose out somewhere, but whether that matters will depend on what it is you want to do with your internet connection. Here's a few things you should know about the cheapest broadband deals...
Data usage limits
This is usually the biggest point of difference between the cheapest broadband deals and the more expensive options. The data limit restricts you to transferring a particular amount of data each month and it's affected by both downloading and uploading. So as well as streaming or file downloads you also need to consider the likes of video uploads (for example Facebook and YouTube) and cloud storage services such as Dropbox.
Web browsing and email use very little, if this is most of what you do with your internet connection and you only have a single computer or device connected, a low data limit is unlikely to be an issue and cheap broadband internet will suffice.
Once you start downloading files and streaming video the usage rockets, and when you add tablets, multiple computers and devices such as games consoles in the mix, then this cap can become an issue. Going for the cheapest internet provider can end up costing more than expected if you underestimate your usage.
Many cheap broadband deals have a cap of around 10-50GB, which is acceptable for a modest amount of online activities, so you won't need to shy away from file downloads or iPlayer, however there are some which have far lower limits, perhaps as little as 2GB. We'd recommend avoiding these because even with cheap broadband it's possible to get better value for money.
For further help with broadband data limits read our guide to allowances and unlimited broadband, and for some more specific details about the data consumption of certain activities, check out our data usage infographic. While designed to help mobile broadband users, the numbers still apply to home broadband too.
Luckily many of the more affordable broadband offers now provide unlimited downloads so you can get cheap home broadband and not worry about those big downloads too.
Traffic management
Traffic management is used by ISPs to optimise the performance of their networks. Sometimes it's done to to prioritise traffic to certain tasks (Skype, for instance) or to deliberately slow down ("throttle") activities which can consume a large amount of bandwidth. Throttling is most commonly applied to file sharing.
It's implemented by many providers, though sometimes only on their cheapest broadband packages, and may be in force constantly or only at peak times. It doesn't often have a noticeable impact, but you should check the provider's terms and conditions carefully to ensure it won't affect you.
Like data usage limits, there are now plenty of providers offering services without traffic management even on cheap internet deals. For more information read our feature about traffic management and throttling.
Bundled extras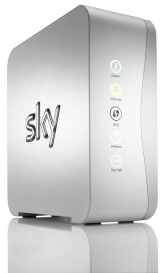 Most home broadband providers will give you the basics when you sign up. Normally this includes a cheap Wi-Fi router and some basic security software, however on the more expensive options there may be some nice extras such as YouView TV boxes that you get as part of the deal. But it's possible that the low cost deals may not give you a router for free (though this is now quite rare).
It's best to consider all the factors as you compare: if the extras available on the pricier home broadband deals were something you'd have bought anyway it may be cheaper overall to get the more expensive deal.
But if you don't want or need anything they're offering stick to your guns and save money with the cheapest internet deals. It might even be better to use your own router anyway, sometimes the cheaper Wi-Fi routers are poor quality and you can get a better experience by sorting out the hardware yourself.
How to compare cheap broadband
Broadband Genie tries to make it as easy as possible for you to find the perfect package by giving you the information and tools to compare the many offers and filter by your preferred criteria, whether that's the cheapest broadband prices or an action packed TV bundle for all your entertainment needs.
Broadband in your area
Your first step to finding the best value broadband deal is to check your location to see what services are available in your area, because coverage varies across the country. All our home broadband comparison tables have a postcode field which will filter by location, removing deals that aren't available.
The cheapest broadband in the UK will generally be available in locations where there's a wide choice of providers and broadband technology, and luckily that does now include the majority of homes and businesses. However, there are still a few locations lagging behind (often in rural areas) where there may be a much smaller selection of ISPs and deals.
For further assistance visit our local broadband hub, where you can also find guides to specific towns and cities.
Filtering deals
On the left side of our comparison are the filter options. There are always lots of broadband packages out there so this is a quick way to find exactly what you're looking for by displaying only those deals that fit your criteria.
Sorting deals
Once you've filtered broadband packages to narrow down the search, you can click the table column headings to show them in ascending or descending order. Since we're interested in getting the cheapest broadband provider you'll probably want to start with the 'Monthly price' section, but don't forget to neglect features such as data limit and contract length as well.
Three things to look out for when comparing cheap broadband
Cheap broadband and line rental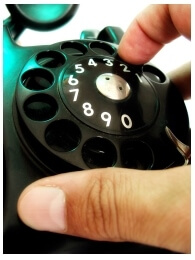 The prices listed in our comparison tables show the monthly broadband costs including home phone line rental.
To simplify things further we provide a price breakdown including line rental and any special offers - just click 'offer details' to see this.
Virgin Media is the only nationwide provider to offer broadband without a phone line at this time. Many broadband providers prefer you to take both broadband and phone with them, though broadband only packages are available so if you've already got a phone service with another company it's not always essential that you change that as well.
If you're looking to get the cheapest broadband and save on the line rental costs some providers do provide a line rental discount when paying in advance.
Half price and free broadband
Many of the cheapest broadband deals are run on half price or free broadband offers where you pay nothing, or a heavily reduced monthly fee, for the first 6-12 months of the contract. These can be excellent value, but remember to compare the cost of the deal after this offer has expired and consider how long you're signing up to the contract.
The 12 month free broadband deals can be particularly good if you choose a 12 month contract deal, since once that free period is up you can switch without charge to benefit from the latest internet prices and special offers.
Beware of the cheapest internet provider
With the huge success of TalkTalk there are now a large number of budget broadband providers out there. But although the cheapest internet deals may appear to offer excellent value, you should also consider their after-sales support and customer service.
Unfortunately they may have cut corners in their efforts to keep prices low, and it might lead to a frustrating experience. With that in mind it's always a good idea to read the provider reviews left by other users here at Broadband Genie.