If you were one of the early adopters who signed up for broadband when it first became available the price of internet connectivity now will seem incredible. It's hard to believe you can get a high-speed connection for just a few pounds a month.
But what's the catch? Are these inexpensive broadband deals actually as cheap as they seem, and are you actually better off paying a little more? Here's what you should know about cheap broadband before you buy.
Is cheap broadband right for you?
You don't get something for nothing. Going for the cheapest broadband offer you can find will mean you lose out somewhere. Whether that matters will depend on what it is you want to do with your internet connection.
This is usually the biggest point of difference between the lowest priced broadband packages and the more expensive options. The data limit restricts you to transferring a particular amount of data each month, and it's affected by both downloading and uploading.
Web browsing and email use very little, so if this is most of what you do with your internet connection, and you only have a single computer or device connected, a low data limit is unlikely to be an issue.
However, once you start downloading files and streaming video the usage rockets, and when you add tablets, multiple computers and things like games consoles in the mix, then this cap can become an issue.
For some more specific details about the data consumption of certain activities, check out our data usage infographic. While designed to help mobile broadband users, the numbers still apply to home broadband too.
Many cheap broadband deals have a cap of around 10-40GB, which is acceptable for a modest amount of online activities, so you won't need to shy away from file downloads or iPlayer, however there are some which have far lower limits, perhaps as little as 2GB. We'd recommend avoiding these because even with cheap broadband it's possible to get better value for money.
Luckily many of the more affordable broadband offers now provide unlimited downloads!
Traffic management is used by ISPs to optimise the performance of their networks by slowing down certain activities, usually file sharing. It's implemented by many providers, though sometimes only on their cheapest packages. It doesn't often have a noticeable impact, but you should check the provider's terms and conditions carefully to ensure it won't affect you.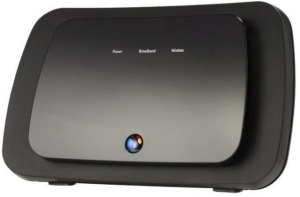 Most home broadband providers will give you a wireless router when you sign up, however on the more expensive options there may be some nice extras such as YouView TV boxes that you get as part of the deal. It's even possible that the low cost deals may not give you a router (though this is now quite rare).
It's best to consider all the factors as you compare: if the extras available on the pricier home broadband deals were something you'd have bought anyway it may be cheaper overall to get the premium deal.
But if you don't want or need anything they're offering stick to your guns and save money with the cheapest monthly price.
3 things to look out for when comparing cheap broadband
Cheap broadband and line rental
The prices listed in our comparison tables show the monthly cost of the broadband service without any additional extras - and that includes home phone line rental.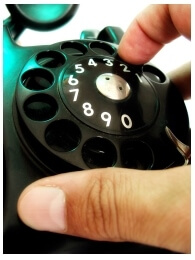 Virgin is the only company to offer broadband without a phone line at this time, so often you cannot avoid paying this. Many broadband providers prefer you to take both broadband and phone with them, though if you've already got a phone service with another company it's not usually essential that you change this as well.
Half price and free broadband
Many of the cheapest broadband deals are run on half price or free broadband offers where you pay nothing, or a heavily reduced monthly fee, for the first 6-12 months of the contract. These can be excellent value, but remember to compare the cost of the deal after this offer has expired.
Beware of budget providers
With the huge success of TalkTalk there are now a large number of budget broadband providers out there. But although they may appear to offer excellent value, you should also consider their after-sales support and customer service. Unfortunately they may have cut corners in their efforts to keep prices low, and it might lead to a frustrating experience. With that in mind it's always a good idea to read the provider reviews left by other users here at Broadband Genie.