Home broadband: What you need to know
In the following guide we're going to take you through the most important basics of home broadband, while linking to more in-depth articles on some of the more complex topics for those who want to further explore them.
The products and information you'll find on this page are specifically about home broadband. These deals are most easily defined as internet packages that arrive in your home via a telephone landline. If you're looking to compare mobile broadband offers (using a tablet, dongle or MiFi unit) please head over to our main mobile broadband page.
The home broadband postcode lottery
One of the first things you'll notice on the comparison table above or our home page is a box to enter your postcode. Before you go any further, we strongly advise that you fill this in.
Unfortunately, not all postcodes are created equal in terms of home broadband access. While broadband is now seen as a utility that should be available to all, this doesn't mean we're all offered the same range of products; internet Service Providers (ISPs) are businesses, after all, so they tend to offer their best services in the most populous areas.
By entering your postcode you'll only be shown services which are available in your area. Even then, when you go through to the actual provider's website to sign up for your chosen deal, you'll have to enter your telephone number to be sure that service is available directly to your house (a postcode check only goes so far).
What do different 'max speed' numbers really mean?
So, you're probably now left with a large selection of deals with varying max speed figures in the 'Speed' column. This can seem a bit mystifying, so here are some basics.
Max speed below 20Mb: Any broadband internet product advertised at below 20Mb is likely from one of BT Openreach's old copper wire telephone exchanges. Copper is great for speech and has served us well for years, but it isn't so good with transferring data - hence the slower speeds.
Virgin Media products from 50-200Mb: Over the past couple of decades the nation's various cable companies have slowly came together to become one large company, Virgin Media. It has led the way in superfast broadband and now has well over four million home broadband customers, while its fibre network is available to slightly more than half of the UK population. If it's available to your property, it offers the one genuine alternative to services run on BT Openreach's network.
Non-Virgin deals from 38-76Mb: BT Openreach has responded strongly to Virgin Media's lead and is fast rolling out its own superfast fibre broadband internet network. If deals are offered to your postcode in this range, it's likely that your local telephone exchange has been upgraded from copper to fibre.
Internet providers: What's the difference?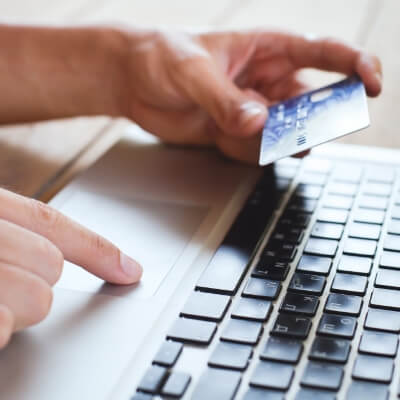 Apart from speeds, there are many other differentiators between the various providers and broadband packages - and there are lots of them too. This can make deciding which to choose tricky; are there really any differences? After all, apart from Virgin Media's cable network, they're all arriving through the same telephone line anyway, right?
More than 90 per cent of UK consumers use one of the 'big four' internet providers; BT, Virgin Media, Sky and TalkTalk. However, some of the smaller providers offer great options and are growing in popularity.
One key area is service and support - which often correlates with prices. If you choose one of the slightly more expensive providers you should expect a higher level of service (ie, UK call centres and 24-hour care), or better hardware and advanced options (your own IP address, a better wireless router etc).
This doesn't mean that the cheapest broadband deals should be ignored though. Cheap internet providers such as Plusnet and TalkTalk can save you a lot of money while offering a solid level of service and equipment. After all, home broadband in general is very reliable and you don't need to buy the best equipment to get online.
In the end, it's best to do your homework. Ask your friends about their experiences, read some of our thousands of customer reviews and look at Broadband Genie's independent surveys.
Home broadband deals and bundles
The last big area to consider is the makeup of the deal you go for - both in terms of contract length and the services/offers provided.
Contract length is easy - the longer you're willing to sign up for, the cheaper your deal is going to be. This is very much an individual, situational decision and there's no right or wrong answer, as long as you apply your personal circumstances to it.
If you look at the table above, you'll see we break deals down to help you out: you can look for broadband on its own, phone bundles or television bundles. Bundling several services with the same provider can lead to some great savings - and with the likes of EE also providing mobile services you can get even better deals.
Finally, remember home broadband is a really competitive market. This means the various internet providers are constantly battling to tempt customers to their cause - and the best way to do that is with freebies. It could be high street vouchers, bargain hardware or a few free or half price months on your contract - just look for the red highlighted text on the table above.
But with all these deals, just ask yourself this question before you commit: Are you really going to make use of all those bells and whistles? It's very easy to be tempted into six months of half price broadband on a two-year deal on a high download limit - but if you're not going to go anywhere near that limit, it's hardly a bargain!
Useful guides on Broadband Genie
This is very much an introduction to a few key decision areas you'll want to consider when finding the right home broadband deal. If you want to expand your knowledge in any of these areas, you can check out our help section. here are few of the guides on offer: