Does broadband with no contract exist?
No contract broadband is a broadband deal with a monthly contract term. While this is still a contract, these rolling monthly broadband deals afford a great deal of flexibility as they can be cancelled at any time and you do not need to pay for more than the remaining month.
You can also find short term broadband contracts that are longer than a month but shorter than the regular 12, 18, or 24-month period of most popular broadband deals.
Is a no-contract or short term broadband deal right for me?
While anybody can sign up for a short term broadband deal, they are particularly useful for specific living situations that can make a long-term contract unappealing.
Students: Signing up for a long contract may not be convenient for students. A short term deal may be perfect if you'd rather not be tied into a long agreement, that way you'll avoid hefty fees for cancelling at short notice.
Temporary accommodation: Perhaps you're staying somewhere for just a few months due to work or a house move. No contract deals let you get a fast broadband service with lots of flexibility to suit your living arrangements.
Long term uncertainty: There could be many reasons why you might need to cancel a broadband contract early, and with a 12, 18, or 24-month term the fees could be expensive. If you're unsure about committing to a regular contract, a short term deal can be a money saver.
Should I get a rolling contract if I'm staying somewhere long term?
Rolling monthly broadband, and other short term contract deals, are usually not the best option for anyone with a stable long-term home. If paying a cancellation fee is not a concern then longer contracts offer better value for money as they tend to have lower monthly fees and setup costs. 
Can I buy monthly broadband?
If you require broadband access for a very short period of time the best option is a PAYG or monthly contract mobile broadband service. It is quick to set up, the up-front cost is low, and there's no financial penalty when you stop using it.
You could sign up for a fixed-line home broadband service for just one month but this would be unnecessarily complex and expensive. It takes around 14 working days to install broadband and about the same time to cancel it, and you will almost always have to pay a setup fee for monthly broadband deals.
What should I look out for when comparing short term broadband packages?
Setup costs: With longer contracts, the broadband setup fees are often free, or at least discounted. But short term deals will usually have higher upfront costs. As well as setup and installation it may also be necessary to pay for the Wi-Fi router.
Contract length: Various types of short term deals are available. Cancellation fees can still apply even to the shortest options, so choose carefully to ensure they suit your needs.
Data usage limit: Some short term deals have a monthly data cap. This can be acceptable for relatively light usage (such as web browsing and social media) but we generally recommend an unlimited deal as the best option for most people, as you will avoid any chance of encountering service restrictions or extra charges.
Effective monthly cost: Click the "offer details and pricing" option in our comparison tables to see a breakdown of the monthly cost including setup fees.
What contract lengths are available?
Monthly broadband: The shortest and simplest type of short broadband contract. Rolling monthly (also known as no contract) broadband deals see you sign up for 30 days at a time.
Three months and six months: Some short term Wi-Fi deals are available on six-month agreements. These can be slightly cheaper than rolling contract broadband. Providers have also offered three-month contracts in the past, but these are rare now.
Nine months: Student broadband deals can be found on a nine-month agreement to fit with term times. These may not be available all year round, so keep an eye out during the summer months and early autumn if you're interested.
How much notice will I need to give my provider when I'm ready to cancel?
The notice period for cancelling a home broadband service is usually around 14 days, though each provider has its own policy so you should always confirm ahead of time. It is important to cancel any broadband service correctly as otherwise, it can land you with extra charges, and block the line for the next occupant (or you, if switching providers).
Will my provider charge any fees when cancelling?
There will always be a final bill to pay but the amount will depend on your contract term and the remaining time on the contract. Also, be aware that some providers have extra fees for cancelling in addition to the contract term - read the small print or ask the ISP before signing up.
Are there any disadvantages to a short contract over a longer contract?
As useful as a short team deal can be, there are several disadvantages that can mean they're not always the best choice.
More expensive setup fees: Setup is not often free on short term packages, and you may have to pay for the Wi-Fi router.
Higher monthly cost: The monthly cost of rolling monthly contracts and short term deals will often be more expensive than equivalent packages on a longer agreement.
Fewer special offers: Take a look at our comparison tables and you'll find loads of deals with discounts, shopping vouchers and free gadgets. However, most of these are not short term contracts.
Which providers offer no contract and short term deals?
At present, there are several ISPs offering short term broadband packages on Broadband Genie.
Cuckoo is a fibre optic broadband provider that simply offers one package (a fast fibre optic service with 67Mb average speed) on a rolling monthly contract.
DST monthly broadband contracts have a low setup fee and come with a free Wi-Fi router. DST also offers no credit check broadband.
NOW Broadband can offer rolling monthly packages with speeds from 11Mb up to 63Mb and monthly prices that start from less than £20.
Virgin Media rolling monthly contracts are the fastest no-contract broadband deals, and they're the only provider to offer broadband without a phone line.
These packages are available all year round, but occasionally there may also be short term student broadband deals from Virgin Media and Sky Broadband.
Can I get fibre broadband with no contract?
Yes, short term fibre optic broadband deals are available, though there are fewer options as most broadband providers are only offering these services on longer-term deals.
Can I also get TV on a short term contract?
At this time the only provider offering a broadband and TV bundle on a short term agreement is Virgin Media, and only with its nine-month student deals. 
But with streaming TV that may not be a problem. Combine a short term contract with a smart TV or set-top box and a subscription to Netflix, NOW TV, or Amazon Video and you've got a very flexible broadband and TV package.
Can I use mobile broadband instead of home broadband?
Mobile broadband may be worth considering as an alternative to short term broadband deals. A mobile broadband package is easily portable, cheap, and 4G or 5G can be faster than many home connections. But running costs can be very expensive if you use lots of data, and a strong signal is essential. 
But there are now some unlimited mobile broadband deals which mean you never need to worry about data caps or extra fees, although be warned that the monthly fees are relatively high.
You can also get 4G or 5G home broadband. These deals are intended for home use, so they don't include ultra-portable dongles but do give you a much higher data usage limit, and more powerful home networking equipment. They are also quick to set up, as you can start using them as soon as you have the hardware and don't need to wait for an engineer.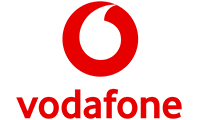 Vodafone 4G & 5G R219 Wi-Fi hotspot
Unlimited Data
£15 setup
1-month contract
To find out if mobile broadband is the right choice for you, read our guide to using mobile broadband at home.
Frequently Asked Questions about no contract broadband
Will my broadband provider give me a free Wi-Fi router?

You may have to pay for the router with a short term deal.

All broadband providers can supply a Wi-Fi router. For 12-24 month contracts, this is almost always free, but with short term deals there might be a charge for the router.

Can I use my existing router?

It may be possible to use your existing Wi-Fi router, provided it supports the necessary standards and is not locked to a particular ISP. However, some ISPs do not allow the use of any router other than their own branded hardware so confirm this before signing up. You should also be aware that the ISP may not offer technical support for the router if you do not use their hardware.

Do I need unlimited broadband?

We would always recommend unlimited broadband. Deals with data limits can sometimes be cheaper, but the difference is often small and unlimited packages allow you to use the internet without ever worrying about service restrictions or additional costs. For more information read our guide to unlimited broadband.

How long does broadband take to install?

It usually takes about 14 days to set up a new broadband service but can be longer if an engineer is required.

Will I need an engineer?

It will depend on whether the infrastructure is already in place. If you do not yet have an active line or the required equipment an engineer will have to attend. Otherwise, you simply need to plug in the router on the day it's activated.