No contract broadband
'No contract broadband' can also be referred to as a 'rolling monthly contract'.
One-month broadband deals are very flexible. They can be cancelled at any time, and you'll never need to pay for more than the remaining month. If you don't go out of your way to cancel, these contracts will keep renewing.
When you do cancel a no contract broadband deal, you won't have any early termination fees to pay. You might have to pay more upfront or per month however.
You can also find short-term broadband contracts that last longer than a month, but are much shorter than 18 or 24-month agreements that are so common now.
What other short-term broadband deals are available?
As well as one-month deals, there are a few options for shorter-term broadband contracts.
A common length for a broadband contract now is between 18-24 months. However, some providers still give options for 12-month deals.
Can I get a 6 month broadband contract?
It used to be fairly easy to find a 6 month Wi-Fi contract, but these are no longer that common.
If you're looking for a short-term broadband solution, a rolling contract is a better option. This will give you the flexibility to cancel after six months, if you need to.
Which providers offer 1-month contract broadband or short-term deals?
Several providers currently offering short-term broadband packages on Broadband Genie. These packages are available all year round:
NOW Broadband no contract broadband
NOW Broadband offers rolling monthly packages with average download speeds from 11Mb up to 63Mb, and monthly prices that start from around £20.
NOW Broadband is a good provider to sign up to if you're looking for a short-term broadband connection without having to pass a credit check. You won't get rejected from NOW Broadband if you have a bad credit, regardless of the contract length you're signing up for.
We have more information about this on our 'broadband deals with no credit check' page.
Three no contract broadband
Three offers up a rolling monthly deal with its Unlimited Home Broadband packages. This is a mobile broadband service, so you won't need a phone line - you'll just need to make sure you have a decent 4G or 5G signal.
Three 4G Hub Unlimited Home Broadband or 5G Hub Unlimited Home Broadband are good deals to sign up to if you're in between locations, or you need a flexible and temporary way to get online. Prices start from £20, although you'll need to pay for a set-up cost (often quite a big one) for these short-term options.
For more advice on 5G connections, visit our guide: 'what is 5G broadband and can you use it at home?'
Hyperoptic no contract broadband
Hyperoptic also has several no-contract options, including its Hyperfast package with an average speed of 900Mb as a rolling monthly offer. It's a full fibre provider, offering great broadband speeds at a very affordable price. Unfortunately, its broadband plans are only available to a few major UK cities, so you'll need to check its availability carefully.
YouFibre
With no set-up fee to pay, there aren't many other broadband providers offering speeds up to a whopping 6.8Gb on a 1-month contract. You'll have to pay £129.99 to sign up to YouFibre 8000's one-month contract. However, for a still very nifty 150Mb average download speed on YouFibre 150, you'll pay less than £30 for a rolling-monthly deal.
4th Utility no contract broadband
Are you after an ultrafast fibre package on a short-term basis? If it's available in your area, 4th Utility is a good option. It's very rare to be able to find a full fibre broadband option on a 12-month contract, let alone a rolling-monthly deal. The price for its 'Ridiculously Fast' 1-month contract with average download speeds up to a whopping 900Mb isn't unreasonable. For this, there's a monthly cost of £34, but also no set-up fee to pay.
Get Ultrafast Deals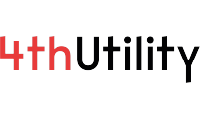 4th Utility Ridiculously Fast - 1 Month Contract
900Mb/sec average speed
FREE setup 
1-month contract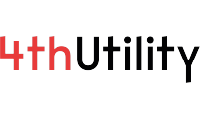 4th Utility Remarkably Fast - 1 Month Contract
50Mb/sec average speed
£19.99 setup fee
1-month contract
How do I find no contract deals?
Tempted by these monthly rolling options? You can find out if you can sign up to these broadband providers, or view other deals that are available in your area, by using our deals checker.
As long as you're out of contract with your existing broadband deal, you'll be able to switch providers very quickly and easily.
Broadband Genie deals checker
Find out 'how to switch broadband and get an amazing deal' in our separate guide.
What are the pros and cons of no contract broadband?
We like
We don't like

Very flexible, pay as you go option
No early termination fee
Perfect for short-term accommodation or student terms
A good option for second or holiday homes
Speeds are similar to longer-term contracts

More expensive set-up costs. You'll need to pay upfront for your Wi-Fi router
Higher monthly cost
Fewer rewards and gifts
May not always be unlimited broadband (might come with data caps)
What are the alternatives to no contract broadband?
An alternative to no-contract home broadband is to sign up to a mobile broadband service. You should find it easy to find a rolling-monthly deal, and it's quick to set up. You have a few options here:
No contract broadband vs. mobile broadband 
You could either sign up to a dedicated mobile broadband service using a dongle, or you could tether your smartphone.
As well as being extremely portable and quick to set up, mobile broadband is available as a short-term deal or pay-as-you-go. 4G or 5G can even be faster than some home connections.
However, running costs can be expensive if you use lots of data. You'll also need to make sure you have a strong signal.
There are now some unlimited mobile broadband deals. With these, you'll never need to worry about data caps or extra fees. Just be warned, the monthly fees can be relatively high.
Longer contract 4G or 5G home broadband
If you're being put off a longer contract because you don't want to spend time with the admin of moving home, mobile home broadband deals are available on longer contracts. These deals are intended for home use, so they don't include portable dongles. But they do give you a much higher data usage limit and more powerful home networking equipment. 
They're also quick to set up, as you can start using them as soon as you have the hardware. You won't need a visit from an engineer. 
4G and 5G Home Broadband contracts are available from the likes of:
Frequently Asked Questions about no contract broadband
Can I get no Wi-Fi without a landline?

You can! Hyperoptic and Three use their own networks. These don't rely on an active BT phone line. That means no line rental!

What's is the cheapest broadband with no contract?

NOW Broadband usually provides the cheapest monthly prices, but the set-up fees on short-term deals can be high. 

Can I get a no contract deal with Sky Broadband?

Sky Broadband deals are only available on a long-term contract of 18 months. You won't be able to sign up to no contract deal with Sky. 

Can I get a no contract deal with Virgin Media Broadband?

Unfortunately, Virgin Media Broadband deals are only available on a long-term contract of 18 months and there are no short period deals available.

How far in advance do I have to cancel a no contract broadband deal?

The notice period for cancelling a standard home broadband service is usually around 14 days. However, most monthly contracts require 30 days' notice. Others, like NOW, allow you to cancel at any point before your next month.

Each provider has its own policy, so you should always check ahead of time. It's important to cancel any broadband service correctly, or it can land you with extra charges. It could also block the line for the next occupant or cause issues if you switch providers.
Expert Summary
You'll always have to sign some kind of agreement to use it, but a short-term contract may be your ideal option if you need a more temporary solution for getting online.
These deals are best if you're not sure how long you'll need internet for. No contract broadband packages are especially great for holiday lets, students or if you're after a decent broadband service in short-term rented accommodation. Just remember that short-term broadband may be a little pricier. In some cases, you might be better off with a mobile broadband package, as they can be quick and easy to set up while also having flexible contracts.
You may even find the cheaper monthly prices (and rewards) on a longer-term contract make it more appealing when weighing up your options.
Whichever you prefer, keep an eye on the costs as they can be a little bit expensive. Once you're settled, we suggest getting a long-term broadband deal as it'll save you money.