Which broadband providers are right for me?
Many broadband providers are offering very similar services, so the differences aren't always immediately apparent. Still, there are aspects beyond speed and price to consider as you compare internet service providers (ISPs).
Customer service and technical support
Customer support is vital, but it's also a significant cause for complaint about many UK broadband providers. If you're likely to need round the clock support, make sure the lines are open 24/7. It might also be important for you to have a call centre based in the UK, which you'll want to check before signing up.
Added value extras
Most ISPs throw in some extras; this might be as basic as a free Wi-Fi home router, but others offer bonuses like free public Wi-Fi hotspots and TV streaming. While rarely essential, these rewards can be a welcome bonus, especially if you were planning on paying for something that'll be included for free.
Contract length
Most internet service providers will require you to commit to a contract of 12, 18 or 24 months. And leaving the contract before this time is up will usually involve a fee. If this is a problem, look for an ISP with a short contract term. They're not commonplace, but you'll find a few options out there, including rolling monthly or 'no contract' broadband.
Additional services
It's becoming increasingly common for providers to offer more than just broadband and phone. Many can now include TV services, and some internet providers will throw in a discounted mobile SIM. Bundling can be a cheaper way of getting multiple services, and it simplifies the billing.
Broadband providers speeds - what's the difference?
Something to remember about most (but not all) home broadband internet providers in the UK is that they are essentially offering the same basic services. The majority of ISPs run on the national Openreach (BT line) network, which means you'll have the option of either ADSL at an average of 10-11Mb, or fibre optic with average speeds of around 36Mb, 50Mb or 65Mb. The major exception to this rule is Virgin Media, which has its own network with a top speed of 518Mb.
If you're currently unhappy with the speed of your provider you might be able to switch to a different service, but this is going to depend on the network coverage in your area.
However, if fibre is not on offer or you're already on the fastest type of broadband available, you are not likely to see a significant increase by swapping to another provider using the same technology. It might be worth switching to get a better price or package, but don't expect significant performance gains.
There are some alternative providers to the big networks, such as Wi-Fi broadband, 4G or 5G home broadband, and ultrafast gigabit fibre to the home. But these are more limited in coverage and only a comparative handful of homes will have these options.
When signing up for a new broadband supplier, you should always be given an accurate estimate of the speed. If the service falls far short of the promised rate, it is possible to use this as a reason to end the contract early.
To find out more about service availability, visit our broadband in your area hub, where you'll also find guides to broadband services in specific towns and cities across the country.
How to compare internet providers on Broadband Genie
Broadband Genie aims to make it easy for you to find the best internet provider for your requirements. We've designed our comparison tables with the aim of making it painless to sort through the many options.
To get started, head to any home broadband comparison page. Using the filters down the side you can eliminate any unnecessary or undesirable parts of a broadband deal. For example, if you're only interested in fibre broadband over 50Mb including TV and unlimited data, the filters can be used to remove any broadband providers that don't meet this criteria.
The filters will change the packages displayed in the main comparison table, which provides an overview of the key features so they can be sorted and quickly compared.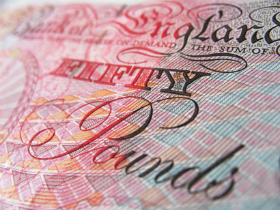 Offer
There's a lot of competition between UK broadband providers, which is great because there are always loads of special offers available. You'll find months of free service, shopping vouchers, free gadgets and more. Don't let these alone sway your decision, but if a preferred broadband supplier is also running a special offer that's good news.
Package details
The icons in this column give a quick overview of the features included in the package. Almost all broadband deals will include a phone service, but you can also get a mobile phone SIM or TV services in a bundle. You can also click the name of the company in this column to view broadband reviews left by other visitors.
Contract
The minimum contract length. Most internet service providers use 12-24 month contracts, but shorter deals are out there; this gives you more flexibility to switch but compare costs carefully. Often the longer-term deals are better value for money - so long as you stay with the provider for the full contract period.
Speed
The average speed of the broadband connection. The average speed figure is supplied by the providers, based on the performance of 50% of its customers. The actual speed is dependant on other factors, but you should always receive an accurate estimate when signing up. Read our broadband speed guide for more information.
Data limit
The maximum amount of data which can be downloaded or uploaded each month. Many broadband providers are now unlimited, but some of the cheaper deals may have a usage cap. These can be a way of saving money if your usage is light, but exceeding the cap can cost extra. Often it's simplest just to get an unlimited deal and never worry about it.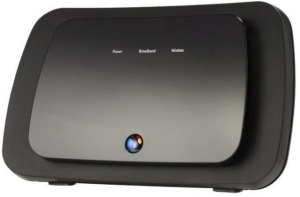 Monthly price
The monthly price displayed here is the fixed cost of the package, including phone line rental and any other services included, such as TV. If any special offers are included this will also be shown.
Offer details and pricing
Click here to view a full breakdown of the package. You can see further information about special offers and extras such as bundled Wi-Fi routers, as well as a price calculation which includes line rental.
Home broadband awards - which is the best broadband provider?
Every year Broadband Genie asks thousands of broadband users across the country to rate their providers on various criteria. Visit our broadband survey page for a complete breakdown of the results, but here is an overview of the 2019 survey, including the ISP which was voted best broadband provider.
Best Broadband Provider 2019: Plusnet
Best Customer Care: Plusnet
Most Trustworthy: Post Office Broadband
Fastest Broadband - Downloading: Virgin Media
Fastest Broadband - Uploading: Vodafone
Best Value: Plusnet
Most Recommended: Zen Internet
Broadband reviews
If you want to know more about your potential broadband provider, we've also compiled reviews on every major ISP. Check out the links below for more information: