What is fibre optic and BT Infinity broadband?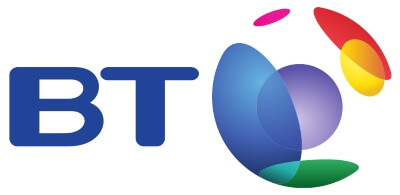 Fibre optic broadband uses high speed fibre optic cables to deliver much faster speeds than the old copper line telephone network. But it remains affordable and is easy to install, making it a perfect home broadband service for everyone from power users who demand the best speeds, to families that simply need a straightforward broadband service at a reasonable cost.
There are a growing number of fibre optic providers, but by far the most widespread service is the BT fibre network which stretches across the country. This is what powers many other ISPs fibre offerings, and it's also offered by BT itself as BT Infinity.
How fast is BT fibre?
Fibre optic is able to provide a far greater broadband speed than the increasingly obsolete ADSL services.
With ADSL the maximum speed is "up to" 17Mb, and often the actual performance falls far short of this. But with BT Infinity deals you can choose from a top speed of 52Mb or 76Mb, so even the cheapest packages are more than three times as fast!
Even better, fibre optic internet usually provides a speed that's much closer to the quoted maximums than ADSL, so you're getting what you pay for (or something close to it at least).
Are BT Infinity deals right for me?
If you yearn for faster internet access BT fibre deals are an easy and affordable way to upgrade broadband. BT Infinity is ideal if…
...you regularly download or upload large files
At a download speed of 52Mb, the minimum offered by any BT fibre deal, 4GB of data (the size of a DVD) can be downloaded in only 10 minutes. And when it comes to uploading BT Infinity fibre provides a maximum speed of 20Mb, making it a breeze to upload large photos or videos.
...you're a gamer
Fibre broadband not only reduces lag to give you an edge in fast paced online games, it also makes it much easier to download games, patches and mods. That's essential now that some game downloads can exceed 50GB!
...the connection is shared
While a 17Mb ADSL service might be fine for one person, it can quickly hit capacity if shared between several users. If you've got a large family or busy shared house, superfast BT fibre deals will allow everyone to enjoy broadband without things slowing to a crawl.
...you want to use voice or video chat
Skype, Apple Facetime and other internet chat tools are a great way to stay in touch with friends and family for free, particularly over a long distance where it can be a real money saver. The extra speed offered by BT Infinity fibre means higher quality calls, especially when it comes to video chat.
...you stream video and music
Netflix, Spotify and other streaming services are amazing...until they struggle to load and that weekend box set binge is interrupted by stuttering and pauses. BT Infinity deals provide enough speed that you can comfortably view HD video without problems, even when other people are using the connection at the same time.
How to compare and buy BT fibre deals
Take a look at the line up of BT Infinity deals at any time and you'll see there's a wide variety of offers and packages to choose from. This can be overwhelming, but Broadband Genie makes it straightforward to sort through the extensive choice and find that perfect deal.
Fibre availability - is BT Infinity in my area?
Fibre optic broadband is not available at every location so the first step is checking your coverage. That's easy to do right here by using the postcode checker on our comparison tables, which will filter packages according to availability at your location. If BT fibre deals are available in your area you can find out right away using this simple tool.
No fibre available yet? Upgrades are being rolled out across the country so check back regularly. Until then you can probably get a regular BT broadband connection.
BT Infinity 1 vs BT Infinity 2 - which is the best BT Infinity deal?
BT fibre deals are broadly divided into two categories: Infinity 1 and Infinity 2. The main difference between these is speed. Option 1 has a maximum download speed of 52Mb, while option 2 offers the top speed of 76Mb.
For many people BT Infinity 1 is more than fast enough, but if you're after the quickest possible connection or it's being shared between many people you should look out for an Infinity 2 deal.
Is unlimited broadband important?
Some of the cheapest BT fibre deals have a monthly data usage allowance, which limits how much you can download or upload. If you're a light user - mainly sticking to web browsing, email and social media - these can save a few quid. But you will need to keep a close eye on the usage. In most cases we would recommend an unlimited service, they are not expensive and it eliminates the worry of exceeding a usage cap. After all, what's the point of a superfast fibre broadband connection if you can't take full advantage of that speed!
BT TV, extra features and special offers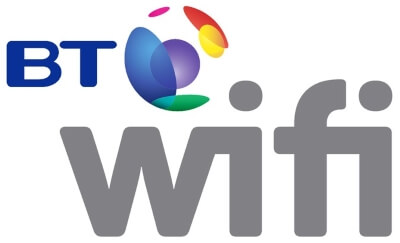 Finally, a quick word on the extras you'll find alongside the main attraction of superfast fibre broadband.
BT has its own TV offerings, which range from great value entry level packages with no monthly fee to premium bundles including popular channels such as Comedy Central and SyFy. Bundling broadband and TV can be a real money saver, so if this is something you're interested read our guide to BT TV.
BT Infinity often comes with free gifts too, often shopping vouchers or pre-paid credit cards worth over £100. It's well worth taking advantage of these when available as they can provide a substantial reward.
All BT customers also benefit from a selection of free extras. Every BT Infinity package includes a free BT Home Hub Wi-Fi router and home security tools. Additionally, there will be some free cloud storage and every subscriber gets access to at least BT Sport 1 via the web or app.