Buyers' guide: broadband without phone line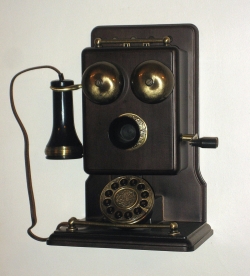 Many of us now only use our smartphones for making voice calls, rendering our fixed-line telephones an annoying expense we only tolerate because we need it for our home broadband.
But though most broadband internet services require a landline, there is sometimes an alternative.
Broadband without a phone line can be a handy option if you have no real need for a landline at home. Currently it is only available through cable operator Virgin Media, which has a network that covers around 60 per cent of the population.
Why so little choice?
Put simply, if you thought home broadband wasn't sexy, compare it to fixed-line telephone services. People want the former, but need the latter to get it into their homes. This means the adverts are going to feature the broadband - and people want it as cheap as possible. So if you have to practically give away the broadband, where do you make your money?
This has seen all the UK's leading broadband providers sticking to a set 'small print' monthly fee of around £16-17 for your landline rental - allowing them to then charge as little as a few pounds per month for the broadband element. Of course the truth is you're paying perhaps £20 for the whole package - so providers can't offer one without the other without massively increasing the price of broadband.
However broadband without phone line deals could well become more commonplace as fibre optic broadband spreads across the UK. This tends to be more expensive anyway, so it seems sensible to start offering these services without the need for landline (as Virgin has done).
So what's the 'no phone line' deal?
Home broadband without phone line options will still allow you to do everything that you'd normally do with regular home broadband internet packages.
Typically, broadband internet providers will throw a wireless router and other kit in as part of the deal, so check this before you buy, although carrying out a regular comparison of the available options using the table above will give you the best indication of current options that are open to you.
Unfortunately there don't tend to be special offers offered on these packages. Selling people a landline is money for old rope for the broadband providers and Virgin is no difference, so you can expect it to be putting its big deals on those tariffs!
On the plus side, as it's Virgin, you can expect steady superfast speeds of up to 152Mb (depending on the deal you choose), unlimited downloads - plus free Wi-Fi on the tube if you happen to live in London.
What to do next
If you find a deal above that fits your needs, simply click 'go' to be taken through to Virgin's official website. But do be sure to use the postcode checker before you do - even if you know people locally that have Virgin, there's no guarantee you can get it to your home so it's best to check first to avoid disappointment.
If you can't get Virgin Media, it's worth taking a look at a wider range of deals on our main broadband comparison page. While you have to pay line rental for a phone you may not use, with broadband deals costing as little as a couple of pounds a month you may find it works out about the same anyway!