Buyers' guide: broadband without line rental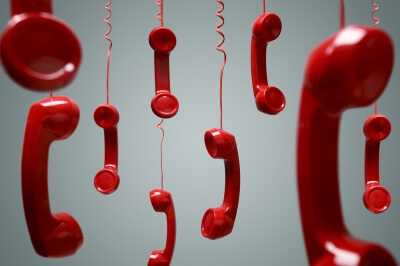 Many of us now exclusively use our smartphones for making voice calls, rendering fixed-line telephones an annoying expense we tolerate because it's required for home broadband. But what if you could get broadband deals without line rental?
Though most broadband internet services require a landline there is sometimes an alternative. There are a few options for getting internet by itself, as well as other types of related broadband deals which may be of interest if you're looking for cheap broadband without line rental included.
Broadband without phone line: what it is and how to get it
Most broadband services require an active landline to function. So if you want either ADSL or fibre optic using the BT Openreach network (which is fibre provided not just by BT but ISPs such as Sky, TalkTalk and EE) then you must have a phone service.
But broadband without line rental gives you just internet access without the need to pay for a phone package, potentially saving money. This isn't so common here in the UK, but there are still some options for getting home internet without line rental.
Here's some of the ways you could get broadband without line rental included.
Virgin Media
Virgin Media is the only nationwide provider to offer internet without phone line service. Their fibre broadband without a phone line gives you a superfast internet connection minus the line rental costs, and the good news is that they're quite widely available across the country. With low setup and running costs and occasional special offers they're also among the cheapest providers to offer broadband without a phone line.
Fibre to the home
The fibre services provided by Virgin Media and the BT Openreach network are what's known as Fibre To The Cabinet (FTTC), where the fibre optic cables go to street cabinets and the final connection to homes is made with regular phone lines or - in Virgin's case - coaxial cable. But Fibre To The Home (FTTH) uses fibre the entire way, allowing for high speed no phone line broadband.
While this type of broadband remains relatively rare in the UK it is growing in popularity, with providers such as Gigler and Hyperoptic offering it in certain locations.
Wi-Fi without phone line
Broadband can be delivered over the air using wide area Wi-Fi networks. It's not a popular or well known method of getting broadband, but has proven useful for getting fast broadband to rural areas, with small ISPs like Kijoma specialising in this technology. Since it uses an antenna to receive the signal you can enjoy broadband Wi-Fi without phone line rental. Unfortunately there are very few ISPs offering this type of service and at present we do not list any Wi-Fi without landline broadband services on Broadband Genie.
Mobile broadband
Using a mobile signal to get internet without a phone line can be a fairly cheap and flexible solution. But it's not for everyone. While there have been some attempts at bringing mobile broadband to homes (notably the London based ISP Relish) most of us will only have the option of using a regular mobile network such as EE or Three, and with comparatively low data usage caps and issues with signal strength this is not well suited to typical home use.
You won't find mobile broadband deals listed above since we're concerned with home broadband here, but if you'd like to know more head over to our mobile broadband section.
Satellite broadband
This high tech method of getting internet without landline costs beams down a signal from orbit. It can be reasonably fast, though the high latency (or "lag") introduced does mean it is unsuitable for certain activities such as online gaming. To find out more read our guide to satellite broadband.
Why so little choice for broadband without landline?
Put simply, if you thought home broadband wasn't sexy, compare it to fixed-line telephone services. People want the former, but need the latter to get it into their homes. This means the adverts are going to feature the broadband - and people want it as cheap as possible. So if you have to practically give away the broadband where do you make your money?
However broadband without a phone line deals could well become more commonplace as fibre optic broadband spreads across the UK. This tends to be more expensive anyway, so it seems sensible to start offering these services without the need for landline (as Virgin has done).
So what's the deal with no phone line broadband?
Home broadband without phone line options will still allow you to do everything that you'd normally do with regular home broadband, only no line rental costs are involved.
Typically, broadband ISPs will throw a Wi-Fi router and other kit in as part of the deal, so check this before you buy, although carrying out a regular comparison of the available options using the table above will give you the best indication of current options that are open to you.
Unfortunately there don't tend to be special offers offered on these packages. Selling people a landline is money for old rope for the providers, so cheap broadband deals without a phone line tend to be quite rare.
What to do next
If you find a deal above that fits your needs, simply click 'go' to be taken through to the provider's official website. But do be sure to use the postcode checker before you do because broadband coverage varies and there's no guarantee you can get a particular service to your home, so it's best to check first to avoid disappointment.
If you can't get Virgin Media or other broadband deals without line rental, it's worth taking a look at a wider range of offer on our main broadband comparison page. While you have to pay line rental for a phone you may not use, with broadband deals costing as little as a couple of pounds a month you may find it works out about the same anyway!