About business broadband deals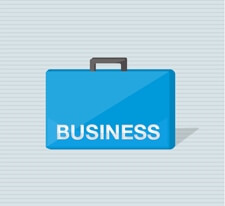 The vast majority of companies now rely heavily on broadband. Whether you're a sole trader, running a small to medium enterprise or in big business, it's likely you use the internet daily for communication, collaborative working, and to help streamline business processes.
Whatever its purpose, you need to ensure the connection is reliable, and choose a provider which can offer the range of services your firm needs.
As a business user you will most likely have different requirements to a home broadband user: perhaps a fixed IP address, better support, rigorous security, and more flexibility.
That's where business broadband comes in. Many broadband providers now offer packages deliberately designed for businesses, with the specific needs of office broadband use in mind. And that's where Broadband Genie steps in: we can make it quick and easy for you to compare what's on the market.
Even if you're not a business user, sometimes business broadband packages can often work out to be your best bet; if you have a number of users under one roof, for example – in particular users who favour TV or video streaming, or online gaming and the like. As an additional bonus for gamers, many business tariffs will offer that static IP – if you want to set up a gaming server yourself, this should be the first thing that you look out for. Check out our dedicated guide to gaming broadband for more information on specific deals for gamers.
Business broadband comparison - what you need to know
There are lots of reasons to consider a dedicated business broadband deal. But there's also a dizzying choice of business broadband and phone offers, so here are some of the key areas to look for as you compare business broadband.
Speeds and download limits: Many business broadband packages are now unlimited, and this is always recommended as you will never need to worry about extra charges or service limitations. You may also want to look at upload speeds. Some ISPs will guarantee a good upload speed,while prioritising business traffic at peak times of the day. This can be crucial if you need to transfer or upload a lot of large files, or have people accessing your office server remotely from outside the office. For many small companies the best option will be business fibre broadband as this provides a much quicker upload rate than ADSL. You can find out more about upload and download speeds in our guide.
Support: One of the attractive features of business packages is the extra support that will be available in case of problems. Your business probably depends pretty heavily on your broadband connection, and there can be nasty consequences of outages, up to and including lost business. With office broadband you will usually be given a free-phone support number you can contact 24-7, and there may even be service level agreements which mean that your supplier guarantees to fix the problem within a certain timescale.
Scalability: As your business grows, you'll need your broadband package to be able to keep pace. Business broadband packages often feature several levels, catering to everyone from small businesses to large corporations with multiple users, networking requirements and so on. If your requirements increase, there will be a bigger office broadband package to suit.
Security: Malware, viruses and so on are a potential problem for all internet users - but for a business a major security breach could be ruinous. With this in mind, many business deals come with better security features than the standard domestic packages to help ensure your hardware, software and data are secure.
Range of services: Running a business, the chances are you'll want to be able to do things with your connection you just can't do with domestic broadband. For example, you might want to run email or web servers which require a static IP address. In addition, an office broadband package may include free web space, email accounts, wireless routers or modems, access to Wi-Fi hotspots and more. You may even want a leased line.
Hardware: If you have a large number of people connecting to the internet, you will find that a standard router or modem probably won't cut it. The kind of standard Wi-Fi router you'll get on a home broadband deal may be able to cope with about five or six connections; even if you only have five or six staff, this could be a problem, as you'll may have extra devices (laptops, tablets, smartphones) that connect over Wi-Fi too.
Who offers the best business broadband packages?
Whatever size your business may be, and however you prefer to operate, you'll find a business broadband ISP that's right for you. You will find that there are some broadband internet service providers (ISPs) that specifically call themselves a business ISP, such as XLN Telecom, Daisy and Chess Telecom, while most of the bigger consumer ISPs also have a business arm.
The imaginatively named BT Business, TalkTalk Business, Plusnet Business and Virgin Media Business between them have a massive chunk of the UK business market, with many preferring to go with a tried and tested broadband supplier. But some prefer smaller dedicated business broadband providers, looking for pure broadband from a company tailored to provide a more personal touch. ISPs such as Zen Broadband and Easynet are good examples of these smaller business internet providers.
These ISPs cater to lots of small and medium businesses with a choice of ADSL or business fibre broadband, alongside more specialised leased line connections.
It's also possible to opt for a combined communications solution, where one company takes responsibility for all of your business phone and broadband requirements. The likes of Timico can put all your mobile, landline and broadband bills under one invoice and with one point of contact for customer care, which can remove a lot of possible headaches.
Cheap business broadband
While looking for cheap deals is always tempting, remember this is your business we're talking about! Cutting corners could lead to some real headaches.
That said, depending on what you'll be using your connection for, you may be able to save a considerable amount by opting for a cheaper broadband package. For example, if you are only using the internet and checking email, especially if it is a relatively small company, you will not need a high download limit, or even a speedy connection. In this case, the best package could well turn out to be your cheapest business broadband option.
You may find you can get a cheap deal, or improved extras and service, if you take multiple lines at once; while adding extra services such as telephone lines from the same company can also cut overall costs.
Three things to consider when comparing broadband for business deals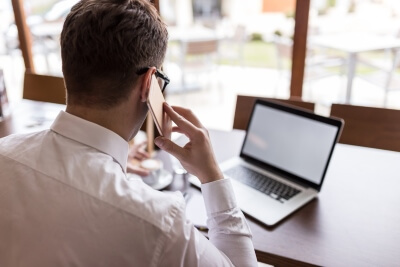 Comparison can be a hugely valuable tool, but can also seem like a daunting task - especially when you're not an expert in the type of product you're looking for. Here are our top broadband comparison tips to get you going.
Perhaps the first thing to look at, whether you're a business user or a heavy domestic user, is speed and data allowance. This will govern everyday use of your broadband, so these will probably be the first things you'll want to know.
Next up is support. As this is one of the big advantages of business broadband over domestic packages, you'll want to ensure that the one you choose has the level of support you need. You might want to see things like 24-hour Freephone support, SLAs and compensation packages. Again, security is also worth considering. Are you getting better security with a broadband for business deal than you would for a similar domestic package? Here you may be offered virus and spyware protection, a firewall, and possibly data backup services.
Third, look for all the extras required to run any services you will need for your business. If you will be running a networked office, check that the package supports networking; if you want to run mail servers, check that you will be given a static IP address; and if you want to make cheap internet phone calls check whether VoIP is offered. If you require a landline, look for business phone line and broadband bundles to get both services at a reduced cost.
Above this guide you'll find some of the best business broadband deals available to buy in the UK. Once you have decided on one where the speed, download allowance, prices and extras meet your needs, simply click the 'go' button. This will take you directly to the official website of the supplier of your choice, letting you sign up with them directly.
But before you do, make sure to read some of our customer reviews; there's nothing quite like reading about other people's experiences to get the measure of a company.