All about Vodafone Pro II Broadband
How would your day pan out if your broadband went down? Would an internet blackout leave you running to your nearest café, just so you could make your next work meeting?
Vodafone Pro II Broadband is a great option for those who rely on having an unbreakable broadband connection. As well as fast speeds, Pro II deals also come bundled with automatic 4G back-up, money saving perks and specialist support.
With prices starting from £39 per month on a 24-contract, there are a few extra features included in this premium broadband package you won't find on a regular Vodafone fibre broadband deal.
Let's take a look at what's on offer…
What's included with a Vodafone Pro II Broadband deal?
Full Fibre and gigabit fibre optic broadband
Most homes will be able to get Vodafone Fibre deals using a standard BT telephone line. In selected locations, you'll have the option of incredible full fibre and gigabit internet. 
Vodafone Pro II offers the following speeds:
Vodafone Pro II Fibre: 38Mb or 67Mb
Vodafone Pro II Full Fibre: 100Mb, 200Mb & 500Mb.
Vodafone Pro II Full Fibre: 910Mb
Find out what's available to your home by using this deals checker:
Broadband Genie deals checker
Wi-Fi guarantee and free Wi-Fi boosters
All Vodafone Pro II packages come bundled with a Super WiFi 6E Booster. This gives you the power to extend your Ultra Hub's signal and also you to connect over 150 devices in your home.
You'll also have the security of a Wi-Fi guarantee. So, if you can't get reliable Wi-Fi in every corner of your home, you can either receive up to three additional Wi-Fi boosters. If this doesn't do the trick, Vodafone's promise is you'll be able to leave for free.
What is Wi-Fi 6E?

Wi-Fi 6E adds support for the 6GHz spectrum. This provides the opportunity for internet speeds greater than 1Gb. Anyone using a Wi-Fi 6E router should see an improvement in speed. One of the main reasons for this is that the 6GHz frequency isn't as congested. This is especially important for households with a large number of connected Wi-Fi devices. We have a dedicated, in-depth guide if you're interested in how Wi-Fi works.
4G Broadband Back-Up
The Vodafone Pro II Ultra Hub will automatically switch to Vodafone's mobile network if your broadband line goes down. You'll have a 100GB data allowance to keep you connected until your broadband starts working again.
'WiFi Xpert' Advice
As a Vodafone Pro II customer, help will always be at hand from the WiFi Xpert engineers. They'll keep close tabs on your broadband connection and monitor, or troubleshoot any pesky Wi-Fi issues. You can call the WiFi Xperts on 0333 3040 191 or 191 from a Vodafone Mobile. You can also use Live Chat.
Bundled TV and phone deals
Great news for telly addicts and chatter-boxes! You can upgrade your Vodafone Pro II to Vodafone Pro II Xtra to get a free Apple TV 4K Streaming box for an additional £12 a month on a 24-month contract.
Anytime UK calls are bundled in to the Xtra package, too. There's no extra line rental charge. You'll be able to phone any UK landline or mobile phone for free for 60 minutes. If you're not done with your call, you'll simply have to hang up and re-dial to avoid any additional call charges.
VeryMe Rewards and Friday treats
As well as being able to help you set up your Wi-Fi routers and offer 24/7 technical support, there are loads of neat features on the Vodafone Broadband App. You can use it to set up guest networks or manage your bills. You can also access VeryMe Rewards for regular Friday treats. Keep an eye out for these weekly bonuses. Previous perks have included ticket competitions for Glastonbury and Wimbledon.
Can I get Vodafone Pro II Broadband in my area?
Enter your address into our deals checker to see the broadband speeds you can get at home and which Vodafone Pro II broadband package you can sign up to.
There's good nationwide access to the Vodafone Pro II Fibre 1 or Pro II Fibre 2 products, which have an average download speed of 38Mb and 67Mb. In some locations, you'll even have the option of the incredible full fibre or gigabit internet, for speeds of up to 910Mb.
If there aren't currently any Vodafone Pro II deals available in your area, you'll be able to upgrade from another Vodafone package at a later stage.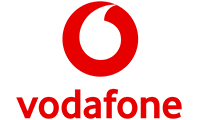 Vodafone Pro II Fibre 1
35Mb/sec average speed
24-month contract
£0 set-up fee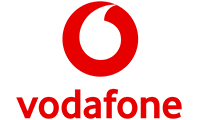 Vodafone Pro II Fibre 2
67Mb/sec average speed
24-month contract
£100 Amazon, Tesco or M&S Gift Card
How do I set up my Vodafone Wi-Fi Booster?
Setting up your Vodafone Pro II Broadband is easy. Simply get the free Vodafone Broadband App installed on your smartphone or tablet. This app will let you know the perfect place to position your Super WiFi 6E Booster. If you need any help, you can always make use of your 'WiFi Xpert' support.
Switching to a Vodafone Pro deal
If you're switching from another network provider on the Openreach network, then Vodafone should help you initiate the transfer.
If you're moving to Vodafone from a provider that's out of the Openreach network, but you've not received a notification of transfer, it's worth dropping your old provider a link to confirm.
Read our guide to switching broadband to learn more.