Mobile Broadband Beginners Guide
by Chris Marling
What is mobile broadband and how does it work?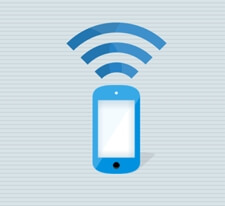 Mobile internet technology allows you to do all the things you usually use your broadband connection for without needing a fixed-line telephone connection.
This means you can get online on the move (on public transport, for example), or away from home (perhaps on holiday or at uni). Send email, visit websites – even watch streaming TV clips and download files – it's all possible.
Mobile broadband works using either a small portable USB modem (often called a dongle, or stick), a data card or built-in device (on some laptops), or a mobile Wi-Fi (or MiFi) unit to connect to the internet using the same signal mobile phones use. Wherever you are, as long as you can get a signal from your mobile broadband provider, you can connect.
If you were looking to buy a mobile broadband package then take a look at the latest deals in our comparison tables, otherwise read on to learn more about mobile broadband.
Who needs mobile internet?
Mobile internet is a great option for people who travel a lot, or have a long commute to work and need to make the best use of their time. You can get online anywhere with good coverage, making it great for business people. Smartphones are great, but why fiddle around on a small screen when you can work on your laptop?
Mobile broadband is also popular amongst subscribers who don't have a fixed residence, such as students. This is because you can pay for one service but use it at home, in digs, in the library – even in lectures. Also, with lots of pay-as-you-go (PAYG) options, you don't have to sign your life away. Thanks to Mi-Fi, you can even share your mobile broadband connection!
If you aren't subscribed to a mobile broadband service you can still make use of the internet outside of your home, by using a laptop at a Wi-Fi hotspot. These are public areas where you're given the opportunity to hook up to the internet through a shared connection, like using a wireless router at home.
These are most commonly found in stations, airports, hotels and cafes, and although some Wi-Fi hotspots are free to use, others require you to pay for your online time and can be expensive. Also, you are using a public connection and although you should be able to surf safely, there are still risks attached. Of course, if you have mobile broadband, you can still use the free services when in these Wi-Fi hotspots – just remember to switch over from your paid service!
Will mobile broadband work with my current equipment?
Mobile broadband works by connecting to laptops, tablets or PCs via built-in hardware, Wi-Fi signals or USB dongle – as long as you have a compatible computer operating system (see below) and either a USB port or Wi-Fi, you should be fine. Any relatively recent device shouldn't pose a problem.
If you buy a laptop with built-in mobile broadband, it should be pretty much ready to go out of the box. Dongles are improving all the time, and tend to be pretty straightforward 'plug and play' devices – just pop it into a spare USB port and it should instruct you from there. MiFis are even easier, as they're wireless.
When buying a mobile internet device, it's very important to check your operating system is compatible – not all will work easily if you're using an old Mac or Linux machine, for example, but most will be okay with more recent Microsoft Windows systems (Vista onwards).
Will it work abroad?
Some mobile internet tariffs have a block on them so it's only possible to use them within the UK (this is common with PAYG deals), but if not you can use them in any country your mobile broadband provider has an agreement with. Prices have come down a lot in recent times, especially in Europe, but it can still be an expensive hobby – see our guide to using mobile broadband abroad for more information or our useful mobile broadband roaming tool for an overview of the costs worldwide.
Types of mobile broadband
If you decide mobile broadband is for you, there are quite a few variables you'll need to consider. However, Broadband Genie is here to help guide you through the process.
Much like smartphones have to decide which provider to choose (do they have good coverage?), how you want to connect (dongle only, or perhaps an iPad deal?), how much download capacity you need (see our guide on what you get for your gigabyte). Next, consider what speed you're hoping to get (there can be a big difference now between 3G and the new 4G) and any extras that may be thrown in to the deal.
For a complete look at all these areas, head over to our guide to mobile broadband comparison – it will take you through using our website step by step, making sure you find the deal that is right for you.
So what's the downside?
There are currently two main possible downsides to mobile broadband: stability/coverage and usage allowances.
You need to realise that, despite its popularity, mobile broadband is still a little behind home broadband. The technology is improving all the time but right now it isn't always a smooth ride. If you require a guaranteed stable, fast connection, you're probably best advised to look for a fixed-line broadband solution – although mobile broadband is a brilliant back up even then.
Speed can also be an issue for some. While advertised 3G speeds currently range to a max of 21Mb, the reality for most people is something in the region of 5-10Mb. While this should be fine for the basics, such as web surfing and emailing, you may struggle with tasks such a big downloads (where download limits may also be a factor), streaming video and audio (such as using Spotify or the BBC iPlayer) or gaming.
4G is changing this, with speeds of up to and over 20Mb now a reality in parts of the UK. However 4G is still relatively new and even with faster speeds, stability and coverage can be an issue. You will also need a device which supports 4G, so a hardware upgrade could be required.
Can I cancel my mobile broadband account?
Every mobile broadband provider is different, so it's vital you check the terms and conditions of a contract before committing.
Some mobile broadband operators offer a 'cooling off' period of around two weeks. If you're unhappy with the level of service, or the network performance, you should be able to return your dongle and cancel your contract without having to pay extra.
If the internet service provider you've chosen doesn't offer this, remember that if you buy online you are covered by the UK's distance selling regulations. This means you can return the product within seven working days if it does not meet your expectations.
Otherwise, if you want to cancel your mobile broadband before the term is up, you may be responsible for paying the remaining fee for your subscription. This may be waived in exceptional circumstances (such as moving location), but providers deal with these on a case-by-case basis. Unfortunately, stopping payments altogether is very rare.
If you're completely new to mobile broadband, there's always the option of going pay-as-you-go initially to try the service, before you commit to a lengthy contract.