If you've seen adverts for hybrid broadband, you might be wondering what that is, and whether you need to consider upgrading your broadband package. 
Sometimes referred to as "unbreakable broadband" or "unbreakable Wi-Fi", a hybrid broadband connection is a deal that includes a mobile broadband back-up. If your fibre connection goes down, this 4G connection will kick into action. It's designed to give you peace of mind that you won't suddenly get cut off.
There are currently two broadband providers who offer a dedicated home broadband solution with a 4G back-up - BT and Vodafone. Though that's not to say other, more creative (and potentially cheaper) workarounds aren't available.
Key points: hybrid broadband
Hybrid broadband includes a 4G mobile broadband device that kicks into action if your fibre broadband service is interrupted.
BT's hybrid broadband uses EE's mobile broadband network
You can add BT Hybrid Connect onto any BT Fibre product (apart from Fibre Essentials)
Mobile data included in both BT and Vodafone's "unbreakable broadband" products are included in the package
A hybrid internet connection is only as good as the 4G coverage you receive at home
Why would I need a hybrid internet product?
There's an argument to say a good broadband service shouldn't need a back-up plan…it should just work! Unfortunately, broadband blackouts are common, regardless of who your provider is, and how much research you've done to find a great broadband deal. 
Internet problems aren't always the fault of your broadband provider, even if they get the full force of complaints on social media. There may be a fault or criminal damage at your nearest street cabinet (if that's the case, any broadband provider in that area on the Openreach network will likely go down in one fell swoop). You might also have an issue with the phone line on your own property.
What is Openreach?

Openreach is the company that maintains the former British Telecom Network used for the majority of broadband and phone services. If a repair or installation is required, it's Openreach who will send an engineer, not your provider.

More than 650 service providers using the Openreach network. That's the majority of the UK's broadband providers. This includes Sky, TalkTalk and BT. The exception to this is Virgin Media - it uses its own, separate cable network.
We always recommend planning for unexpected disruption and having a back-up plan to stay connected. This is especially important if you work from home.
Hybrid broadband avoids you having to think or troubleshoot these issues when you're trying to work. The plan's already in place, and you might not even notice if your connection fails.
Of course, this peace of mind comes at a price. Let's take a look at what's on offer and whether it's worth signing up for an unbreakable Wi-Fi package.
What is BT Hybrid Connect Broadband?
Most people can sign up to hybrid broadband with BT, for an extra fee. This is known as 'Hybrid Connect'. The mobile broadband back-up with BT Hybrid Connect is provided by the mobile network provider, EE.
Adding on BT Hybrid Connect to your broadband package
Hybrid Connect will cost you £7 per month (£168 over a 24-month contract). You'll be able to sign up to Hybrid Connect as a BT broadband customer, as long as you have a good 4G signal. BT suggests this means around 85% of its customers will have this option.
You can get in touch with BT to see if Hybrid Connect is available to your postcode. You could also check a coverage map for a more thorough view of EE's 4G service availability in the UK.
To sign up for Hybrid Connect, you'll need to be signed up for a BT Fibre Broadband package. You'll then be able to "customise your package" for this add-on.
Alternatively, Hybrid Connect comes as standard as part of the BT Halo 3+ Package. Just be aware, if you're an existing BT Broadband customer, regrading to a Halo package, you'll start a brand new 24-month contract.
Before changing your plan, think about whether you're willing to commit to BT for another two years.
What's included with BT Hybrid Connect
With all fibre packages (apart from Fibre Essential) you'll get a Smart Hub 2 router. The Smart Hub 2 works collaboratively with the Hybrid Connect device and is connected with an Ethernet cable.
For it to work effectively, you'll need to find a sweet spot in your home for your Hybrid Connect device that provides the best 4G signal, but is close enough to your Smart Hub 2 router.
This video helps explain more about how to set this up:
How BT Hybrid Connect works
The Hybrid Connect device works alongside the Smart Hub 2. If you experience any connection issues with your broadband, it'll automatically switch over to the EE mobile network. This takes around 2-3 minutes in total. You'll stay connected to the mobile network for at least 15 minutes. It will then check to make sure the connection is stable before moving you back over. You'll have unlimited data from EE's mobile network bundled in as part of your plan.
This should mean you have a seamless connection, without spending too much time troubleshooting any issues. This could be important if you work from home, or have devices that vitally need to stay connected to the internet. However, there are a few things to be aware of:
Your speeds will drop: When you're on the EE mobile network, you'll only be able to achieve download speeds of 'up to 30Mb' and upload speeds of 5Mb. However, this is the absolute maximum. You might be on less if your mobile signal is poor, or if the mobile network is busy.
 
Your TV Bundles will be affected: You'll be able to continue with most tasks if you're bumped onto an EE network. This should mean you'll have no issues with browsing and streaming. It's also helpful for keeping your smart devices connected. However, if you've got a BT TV bundle, you'll notice some changes if you're on your Hybrid Connect. You'll be able to access all Freeview and streaming services, such as Netflix and iPlayer. However, BT TV multi-case, or subscription channels will only work via the app, not through the guide, or the set-top box.
 
Your router might not be compatible: BT Hybrid Connect only works with the BT Smart Hub 2. You won't be able to get this working alongside a third-party router.
Interested in signing up for BT Hybrid Connect? As we've mentioned, you'd need to make sure you are, or you can get access to a BT Fibre package (other than Fibre Essentials). You can check which BT Fibre deals are available in your area, by using this handy postcode checker.
Broadband Genie deals checker
What is Vodafone Pro II Broadband?
It's not a complete like-for-like, but the only other home broadband provider, who offers up an unbreakable Wi-Fi deal, is Vodafone. Unlike BT, there's no bolt-on available for existing products. Instead, you'll need to sign up to a Vodafone Pro II Broadband package.
Prices for a Vodafone Pro II Broadband package start from £39 per month, and you'll need to commit to a 24-month contract. This includes a Super WiFi 6E Booster to extend your Ultra Hub's signal, along with a 4G device.
What is Wi-Fi 6E?

Wi-Fi 6E adds support for the 6GHz spectrum. This provides the opportunity for internet speeds greater than 1Gb. Anyone using a Wi-Fi 6E router should see an improvement in speed. One of the main reasons for this is that the 6GHz frequency isn't as congested. This is especially important for households with a large number of connected Wi-Fi devices.
Vodafone Pro II is available in packages with the following download speeds:
Vodafone Pro II Fibre: 38Mb or 67Mb
Vodafone Pro II Full Fibre: 100Mb, 200Mb & 500Mb.
Vodafone Pro II Full Fibre: 910Mb
There's a data limit on your 4G Broadband back-up. However, with a generous 100GB data allowance, you'll be hard pushed to go over this, if you're using it as intended. It's not a mobile broadband package.
If you're unsure how much data you'd need for day-to-day tasks, you can check out our data usage guide.
Previously, Vodafone has made claims that customers can save over £400 vs. BT Halo 3+. However, what it doesn't do is provide the option for an unbreakable Wi-Fi feature to be added as a bolt-on to an existing deal.
There are no promises on speeds on a 4G connection. Again, this would depend on factors such as your location, weather interference and how busy the network is.
Can I cancel BT Hybrid Broadband or Vodafone Pro II?
There's no denying that both BT Halo 3+ and Vodafone Pro II are big commitments, with both asking customers to sign a 2-year contract. So, what happens if it's not helping you, you realise you're not making use of it, or you're moving to an area without access to fibre broadband?
Let's take a look at the terms for both BT and Vodafone…
Cancelling BT Halo 3+ Broadband
BT Halo packages have a minimum contract term of 24 months. Even if you're regrading from an existing BT Broadband contract, you'll have to start a fresh contract.
If you're struggling with performance with your BT Halo 3+ package, you'll need to get in touch with BT's technical support.
BT Wi-Fi Extenders and Boosters are available to extend the Wi-Fi coverage around your home. These are known as 'Wi-Fi Discs'. As part of BT's Complete Wi-Fi Guarantee, customers can receive up to three discs to troubleshoot any sluggish Wi-Fi issues. 

Unfortunately, the bar's set pretty low for BT's criteria for what it classes as a strong signal. It aims for 'at least 10Mb' in every room of your home. If you can't achieve this, you'll be given a one-off credit of £100 off your next BT bill. This guarantee is for its fixed broadband network, not the 4G mobile network.
We strongly recommend researching the 4G network coverage in your area before you commit to a 2-year contract.
And if you're moving home? If you up sticks to an area without fibre, you won't be able to cancel early without paying an early termination fee. However, you'll be able to keep your BT Halo benefits and be given the option to swap to the fastest broadband available at your new address.
Cancelling Vodafone Pro II Broadband
It's a similar story for Vodafone. You can leave for free with its Wi-Fi Guarantee. This means if you can't get reliable Wi-Fi in every corner of your home, you'll be able to receive up to three additional Wi-Fi boosters. Only then, if you're not receiving the speeds advertised, will you be able to leave for free.
You can find more information on how to calculate early cancellation fees with our guide to cancelling Vodafone.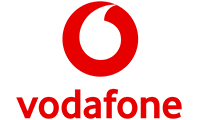 Vodafone Pro II Fibre 1
35Mb/sec average speed
FREE setup 
24-month contract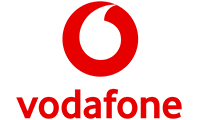 Vodafone Pro II Fibre 2
67Mb/sec average speed
FREE setup 
24-month contract
Hybrid broadband alternatives
Have the talks of 2-year contracts left you running for the hills? Of course, the hope is that your broadband connection should be reliable enough for you not to have to use a 4G back-up too often. With that in mind, think carefully about whether you could rely on more temporary solutions to make do until you're back online.
These could include:
Expert Summary: is hybrid broadband worth it?
Before you make any commitments to any broadband package, you should do your research. For an "unbreakable Wi-Fi" product, ask yourself the following questions:
Does my current internet connection drop regularly?
If my internet connection failed unexpectedly, how would this affect my day, or my work?
Does this happen enough to warrant committing to a premium package?
If you suffer from internet outages often, start putting together a diary of when this happens, and for how long. Your first step should always be to get in touch with your internet service provider's customer service support.
Some connection problems are easily fixable without splashing out on a premium broadband package. Take a look through our guide to troubleshooting connection problems. 
If these tips don't work, and you're still under contract, you should start by making a complaint about your home internet. Hybrid broadband should be a personal choice, not an upsell.
Remember, hybrid broadband from either BT or Vodafone is only ever going to be as good as the signal strength of your 4G broadband. If your internet connection fails, but you also have poor mobile broadband coverage at home, you won't see any benefits at all. Do your research and check network maps before you sign on any dotted line.
If, after reading this, you decide against signing up for a hybrid broadband product, you can easily see some other great deals that are available in your area by adding your address into our deals checker.
For more guidance on which internet service provider offers the most reliable broadband, you can also take a look at our 2023 Broadband Awards. 
Why do we need your address?
We need your address to show you the broadband deals available at your home. This information is gathered in partnership with thinkbroadband.
Read our privacy policy for more details.