The Genie guide to TV, broadband and phone packages
If you've landed on this page we can only presume you're looking to get more than just a quick chat from your telephone line. Well, you've come to the right place.
All four of the UK's leading home broadband providers (BT, Sky, Virgin Media and TalkTalk) now offer television services along with their internet offerings so there has never been a better time to be in the market for TV, phone and broadband packages.
In the following guide we'll look at what you should expect from one of these bundles, what the advantages of them are and how to best compare them. Finally, we'll look into a few of the cheapest alternatives as it can be an expensive business.
TV from broadband providers
While all the major television offers have similar basic components, they work in different ways and the devil is often in the detail: you have to make sure you're getting exactly the channels and services you want from your TV, broadband and phone package before you sign up.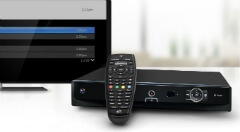 Before we go any further, here's a breakdown of how each service provider actually supplies its television services to you – unfortunately you may not be able to receive them all (which is why it's important you enter your postcode into our comparison table before you start to look at the details):
BT and TalkTalk: Both of these services use a YouView box with combination of your broadband connection and Freeview signal to supply their television services. This means you'll need a pretty good Freeview signal, as well as a minimum of 2Mb broadband speeds (says BT – we'd recommend at least 5Mb) to get television services.
Sky: You'll need to have a satellite dish installed to get Sky's television services. If you can't get a satellite dish you'll need to look elsewhere for your TV deals.
Virgin: All of Virgin's services come via its own fibre network. Unfortunately, this is only available to around 60% of homes in the UK. If you don't live in a Virgin area, there won't be any Virgin TV options.
Again, and we can't reiterate this enough: find out which of these services are available in your area by doing a postcode check above before you start comparing deals.
The advantages of these one-stop TV offers
There are several pluses to putting your phone, broadband and television eggs in one basket. Combining them will usually give you a cheaper bill overall, as well as the convenience of only having to deal with one bill – not to mention one point of reference for your customer service and tech support calls.
Even if you already have a broadband deal with one of the TV service providers, you can usually find great offers to encourage you to add TV to your existing deal. And that's before we mention the kinds of extra channels and services you'll have available to you.
Sports and movies: Film and sports fans are often the best served, with a plethora of extra channels and 'on demand' content available only to TV subscription viewers. But there are plenty of other exclusive channels available too.
TV everywhere: Better still, you'll find many of these services are now available on the move or away from home thanks to apps and web portals. You can often stream live television via a smartphone or tablet, either through Wi-Fi or a mobile connection.
And there's more…: TV technology has really boomed in recent years. Modern TV boxes let you do everything from pause live TV to record a whole series at the touch of a button. You'll also have access to tonnes of on-demand TV, from films to old series of TV shows.
Remember too that more and more of these services are available to you via a web portal, meaning many television services are also available on your PC and laptop.
Comparing TV, phone and broadband packages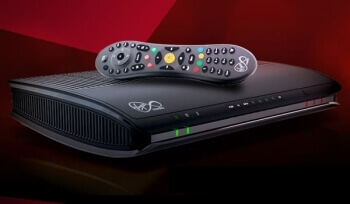 Once your postcode check has whittled down the services available in your area, you'll notice you can filter your results by various columns in our comparison tables:
Monthly price: This is simply what you'll pay per month for your broadband and television services; bear in mind you need to add your monthly telephone line rental (around £16-17) to the total.
Contract: The minimum contract length and will usually be one to two years on a TV deal – although shorter specials are sometimes available. If you may be moving soon, you'll need to consider if these services will be transferable to your new address.
Speed: How fast your broadband is likely to be, at least in theory – consider this to be the best you can expect. This will only really have a direct bearing on your television services if you go for a BT or TalkTalk deal and even then only if you really have problems getting up around 5Mb. Unless you have multiple people online and using bandwidth heavy services such as streaming - which are best served by fast fibre optic - anything above 10Mb should suffice for most online activities.
Data limit: You should find that all but the cheapest TV, broadband and phone packages offer unlimited broadband downloads. However, do look out for the dreaded small print as what you think 'unlimited' means may differ from your broadband supplier!
Effective cost: Here we take the monthly prices but work in any setup fees and special offer discounts, showing you what you'll actually pay per month over the whole contract (plus landline charges of course). This can be a real eye opener.
You'll also notice quite a list of extras under each deal. These can really make or break a broadband deal, with everything from scarily large setup fees to freebies such as a wireless router, tablet or high street vouchers.
It's also of course important to make sure you can get the exact channels you need. Channel deals change on a ridiculously regular basis, especially if you love your sport, so be sure to read up on the latest contract wranglings before you sign your own one!
Doing TV on the cheap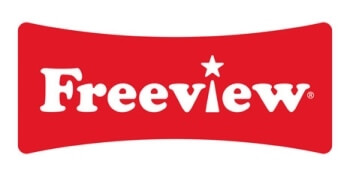 While we'd all (well, most of us) like a flashy TV box, films and sport on constant loop and multiroom in every shed and cupboard, we can't all afford to buy into such luxury. So what's the best option if you're on a budget?
If you order the comparison table by 'effective cost' you'll often see TV packages available for less than £15 per month (plus line rental). However, you're not going to get the latest Hollywood blockbusters or Premier League football at those prices.
You will probably get bells and whistles such as recording live TV and series catch ups, as well as some online services, but are these enough for the extra payments? Remember most new televisions have Freeview built in, while Freeview box upgrades can be as little as £50 and offer many of the same services.
Internet ready televisions are also common place, offering the likes of YouTube and film subscription services such as Netflix. If you need to upgrade your television anyway, this route may well be a more sensible investment.
And finally…
If you do decide to pull the trigger on a TV, broadband and phone package remember this is likely to be a long commitment. If you're in any way unsure about the provider you're choosing make sure you look at our user reviews to get a good feel for how people see the company before committing.
All you need to do then is click through from here to the official website of the provider of your choice (you should arrive at a page that coincides with the deal you've chosen). From here, simply sign up and away you go.