Your guide to comparing broadband, TV & phone bundles
There's now a huge choice of broadband internet tariffs available, with everything from budget ADSL broadband packages through to top-end superfast fibre optic bundles.
Comparing all these deals can seem overwhelming but all this competition means broadband has never been better value.
If you've been shopping around for a new provider in an effort to save money, one of the best options is to choose a broadband and TV bundle. At the high end you'll find unlimited downloads and all the sport and film channels you'd ever want; while if you're looking to save by getting the basics and combining your bills into one service, TV and broadband deals can also be the best way forward.
What are TV and broadband packages?
A broadband and TV package does what it says on the tin: your internet and television services (and usually your landline) are handled by one company on one convenient bill.
You'll find all four leading home broadband internet service providers have the option of signing up for broadband and TV bundles. The old standbys of Virgin Media and Sky have now been joined by TalkTalk and BT, which both offer some cheaper deals for budget-conscious buyers.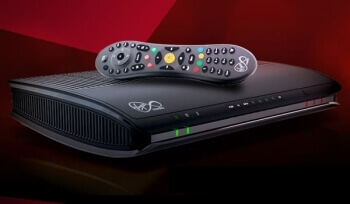 The great thing is you simply pay one monthly price, so it streamlines the setup process and generally works out cheaper and easier in the long run. On top of that there is a single point of enquiry if you need to talk to either customer services or tech support.
While you compare the deals and offers here, you may well see ISPs saying some services are 'free' - but what this really means is that they're bundled with the other products under one price. The price is invariably factored in to the package somewhere, so be sure to read the small print.
This is why we include the useful 'effective cost' in the details of each deal on our comparison pages. It takes everything in the tariff (from free months to setup fees) into consideration so you don't have to do the maths.
Save money with cheap TV and broadband
For the less heavyweight internet user whose requirements don't stray far from web browsing and email, a basic TV and broadband package should be more than adequate. Opting for something with a limited download cap or the basic channels is a good way to save.
Cheap broadband and TV packages can provide value, but make sure you're getting what you need – as well as real value. For example, with Freeview now offering a multitude of channels, is that bottom end Sky or Virgin TV package offering extra channels you'll actually watch?
On the broadband side, be sure you'll be getting a fast enough connection and a high enough monthly download allowance.
Speed: This can be an issue in a household or business where you'll be connecting multiple machines, especially if you intend to be streaming video or doing a lot of online gaming. A cheap deal may not be able to cut it, so consider fibre optic or cable broadband.
Data allowance: Again, streamers and gamers beware – but also those planning on downloading large files (games, films etc). If you opt for a cheap deal and go over your monthly allowance, you may be hit with charges for the extra data you downloaded – and suddenly it's not the cheapest option anymore!
On the plus side, if you do buy a cheap TV and broadband package you'll find your supplier will be happy to upgrade you to a pricier deal down the line. If you've opted for an expensive offer and want to downgrade, it might not be so simple – especially if you had some nice sweeteners thrown in - though it is usually possible to cancel premium TV channel add-ons with no penalty.
If you can afford to pay a little extra, and live in the right area, high-end broadband and TV packages can be a real pull. If you're willing to spend £60 per month or more you can enjoy fast broadband with unlimited downloads alongside more television channels than you can shake a stick at.
And there are other benefits to these top notch TV and broadband packages. These can range from free internet security and unlimited calls to free premium channels, including Sky Sports and movie channels. The sky (no pun intended) is the limit if you can afford to pay premium prices.
But while it sounds really tempting, ask yourself this: are you actually going to use all these services you're paying for? There are very few homes that currently actually make use of services like Virgin Media's 300Mb broadband, while you have to be a real sports or film nut to get a lot of value from the top-end television bundles that are available. Before you click through to buy, take a few deep breaths and think it through!
Comparing TV and broadband deals
You'll find a wide variety of different pricing options. How much you pay will revolve around the length of the contract, any of the chosen TV options that are added to the bundle deal, along with the usual factors such as broadband speed and those differing data limits.
Provider: Many are household names, but some of the providers here may be new to you. If you want more information about an internet provider, simply click its approval or reviews link to see how real customers who have used its services rank it.
Price: This is the standard monthly tariff you can expect to pay for the bundle you choose.
Contract length: This is how long you're signing up for. You'll tend to find longer deals (two years) will offer better value, as you're rewarded for your loyalty. However, be sure you're in a position to commit: might you be moving home, or may your circumstances change? It can be costly to renege on these long contracts – so read the small print!
Max speed: This is how fast the broadband on this deal could be. Be sure to enter your postcode to make sure you're seeing the deals that are actually available in your area. Also, if you are in an area only served by older ADSL speeds (less than 20Mb) your distance from the telephone exchange may be an additional factor: check directly with the provider before you buy to get an accurate speed analysis.
Data allowance: Check your current supplier's bills or website to see what you're actually using right now. You may be paying for more data allowance than you need, which could really save you money on a new tariff.
Effective cost: This is the monthly price when you take in any offers and setup fees. It can be very handy to check this, as a deal might be better than you think!
Offers: These will be highlighted and are limited time only. Be sure to check the expiry date – if you wait too long, you might miss that perfect special offer!
As pricing structures change all the time, our comparison tables are amended constantly to ensure you are always seeing the latest and best deals currently available. Offers come and go too, so if you don't see the perfect TV and broadband package this week be sure to pop back in a week or so to see what's new on the market.
ADSL vs fibre optic broadband
As you'll see from our comparison tables, many of the major internet service providers offer TV and broadband packages. However, when factoring in all of the considerations of your package – such as cost, speed, data limits and so on, it's worth remembering that that if you want to switch between Virgin Media and BT based services you could incur extra costs and work.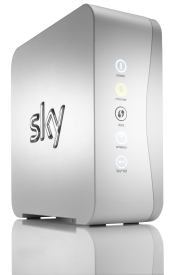 While the likes of Sky and TalkTalk have their own network infrastructures they still operate from inside BT's telephone exchange and cabinet system that stretches across the whole of the UK. So, if changing between BT and Sky, for example, the switch over should be relatively straightforward.
If instead you're moving between one of the BT line services and Virgin Media, it's a different ballgame. Virgin has it's own fibre network, so if your house hasn't had it installed before you'll be looking at engineers running a whole new set of cables into your home.
If you are outside of Virgin's fibre network, which covers around 60% of the population, you will not have access to either Virgin broadband or cable TV.
Telephone and broadband deals
On a related note, telephone and broadband packages make sense for the same reasons that the TV bundles do: If you get telephone and broadband together you will often save on your overall bill, while getting just one bill and having a single port of call for any customer service or technical support queries.
Another advantage is that it brings the non-TV suppliers into play – popular internet suppliers such as Plusnet and EE who are a little smaller in scale but high on service, value or other services such as mobile broadband. Not everyone offers telephone line rental, but if your chosen broadband supplier does it is definitely worth investigating. You may end up with slightly better call rates, for example.