You might switch broadband to avoid price rises or find a better service for the money.
At Broadband Genie, we usually recommend waiting until the end of your broadband contract before switching to avoid having to pay early termination fees. These penalty fees will be written into the small print of your contract when you sign up to a broadband deal. Typically, the remaining months of a minimum term are used to calculate early exit fees.
This is why switching before a contract ends isn't usually cost-effective. However, some providers are now offering to buy you out of your existing broadband deal, mid-contract. These 'switching credit' offers essentially pay off your early termination charges to speed up your switch.
In this article, we'll take a look at who offers a switching credit and how it works.
Switching credits: the key points
Switching broadband providers mid-contract usually means the customer has to pay early cancellation fees.
Switching credit schemes are offered by a new provider to compensate switchers who move now.
Only a limited number of providers currently offer switching credit in some form.
Which broadband providers offer switching credits?
Currently, only two providers offer switching credits for new customers, but they include one of the UK's leading names:
Sky Broadband is a popular provider that delivers its service using the Openreach network. This means the availability of its fibre packages will be very good. There's also a chance you could sign up to one of its full fibre deals. It typically packages home broadband with Sky TV's own premium TV entertainment service.
What is Openreach?

Openreach is the company that maintains the former British Telecom Network used for the majority of broadband and phone services. If a repair or installation is required, it's Openreach who will send an engineer, not your provider.

More than 650 service providers using the Openreach network. That's the majority of the UK's broadband providers. This includes Sky, Plusnet, TalkTalk and BT. The exception to this is Virgin Media - it uses its own, separate cable network.
Sky Broadband Switching Credit Offer
Sky offers a switching credit. The total amount for this depends on the broadband package you sign up for. Customers who wish to switch to a Sky TV bundle can expect extra money back, with certain terms and conditions.
Here's a summary of what you can get:
Sky Broadband - Credit up to to £100.
Sky TV and Broadband - Credit up to £200.
To receive these credits, you'd need to sign up to Sky first and get reimbursed later. This means you'll need the money to outright pay your early cancellation fees to the old provider and then claim this credit back within 90 days' notice period from activation. Admittedly, not do-able for everyone.
Eligible claims must be filed by email ([email protected]) or by sending details to:
Sky Broadband Switch Credit
Firstsource
Riverside Road
Pride Park
Derby
DE24 8HY
Correspondence must include a copy of the final bill along with evidence the charges were paid. Successful claims are expected to be paid within 14 days.
Here are our favourite Sky Broadband deals currently available.
Just be aware, not everyone in the UK will have access to some of the faster broadband speeds. To find out if it's possible to sign up to these at your exact address, it's important to use our deals checker.
Broadband Genie Sky deals checker
Hyperoptic Switching Credit Offer
If you live in selected areas such as London, Sheffield, Newcastle, Birmingham or Nottingham, Hyperoptic's 'Switch Now' offer is available with any of its 24-month home broadband packages. This gives new customers up to 9 months of Hyperoptic service, wholly free of what they define as 'Package Charge'.
Rather than cancelling and being charged by the old provider, switching customers get Hyperoptic's service for free for the remaining amount of time left on the remaining contract period. Once this minimum period has expired, you simply leave at no cost and Hyperoptic continues at contracted monthly price.
Switch Now is subject to a 30-day cooling off period that guarantees you can leave with no exit fees if you're unhappy with the service.
Interested customers can find step by step switching guides on how to move over from the leading providers such as BT, Virgin Media, TalkTalk and Sky.
See also: How to switch broadband and get an amazing deal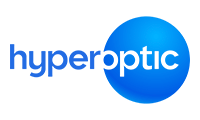 Hyperoptic 50Mb Fast Fibre Broadband
50Mb/sec average speed
FREE setup 
24-month contract
What does Hyperoptic's 'package charge' mean?

Hyperoptic defines its 'Package Charge' as the standard tariff for its broadband services. So the Package Charge is the basic, bottom-line monthly charge payable for their broadband-only, broadband plus phone or Hyperoptic's Total Wifi packages. This fee doesn't cover optional service add-ons such as installation fees, or extra landline telephone plans and subsequent call charges etc.
How to get out of a contract if you're struggling to pay
Getting out of a broadband contract without penalty costs isn't usually possible for most customers. However, if you're stuck mid-contract and find paying the bill tough for fair reason, you should speak with your provider's customer service.
Social tariffs are available to customers who are recognised as being low-income and can provide evidence of receiving benefit support. Switching to a social tariff is always open to those who qualify, regardless of contract status, and will void your old terms.
Ask about social tariffs with your current provider and read our broadband on benefits guide for more information.
See also: 
Expert Summary
Riding out the months left on a current contract is the best way to avoid termination fees or inconvenience.
Although just a couple of providers offer switching credits, it can be a good incentive if you're desperate to leave your current deal. This will also only apply if Sky, Hyperoptic or any smaller providers that offer similar deals are available in your area.
Remember that limits on credit amounts may not cover all termination fees. Rules on making successful, valid claims are often strict and up to you to chase – which is also worth considering. You'll also need the money available to pay your early termination fee outright.
As switching credit becomes more common within the broadband market, we'll surely keep you updated on the options.
Seen a switching credit not listed here? Drop us a line at [email protected].
Why do we need your address?
We need your address to show you the broadband deals available at your home. This information is gathered in partnership with thinkbroadband.
Read our privacy policy for more details.