Have you fallen victim to Virgin Media's ongoing outages? Maybe you're looking for a fresh start, or to see if you could save a bit of money by switching to a different home broadband provider?
We think it's a really great idea to stay on top of your broadband packages and to make a note of your current broadband contract end date in your calendar? Why? Well, broadband providers work really hard to encourage new customers with the best deals. Sadly, this means existing customers often get the raw end of the stick when it comes to perks. 
You'll also often find prices increase regularly, so you end up paying a lot more than when you originally signed up. Switching is your best way not to overpay. You could even pocket a handy gift voucher to sweeten the deal, too!
If you're currently signed up to Virgin Media, it's likely you've been making use of very fast download speeds. Maybe you've also had a phone or TV service bundled into your package.
As well as offering broadband-only deals, you can add phone and TV onto a TalkTalk package. Its broadband comes with totally unlimited data, reasonably prices and regular rewards incentives for new sign-ups. This makes it a good service provider to switch to.
But there are a few things to make note of if you want to seamlessly move from Virgin Media. This is because it runs off its own cable network, whilst TalkTalk uses the Openreach network (along with around 650 others, including Sky, BT, Plusnet and Vodafone).
What is Openreach?

Openreach is the company that maintains the former British Telecom Network used for the majority of broadband and phone services. If a repair or installation is required, it's Openreach who will send an engineer, not your provider.

More than 650 service providers using the Openreach network. That's the majority of the UK's broadband providers. This includes Sky, TalkTalk and BT. The exception to this is Virgin Media - it uses its own, separate cable network.
In this guide, we're going to check the ways you can make sure a Virgin Media to TalkTalk switch runs smoothly and stress-free.
Virgin Media vs TalkTalk - switching providers: the key points
You might not have access to TalkTalk's full fibre broadband packages in your area. Check this before you cancel Virgin Media.
You'll need to give Virgin Media at least 30 days' notice if you want to leave, even if you're out of contract.
You'll need to return your Virgin Media Hub if asked.
How do I know when my Virgin Media contract ends?
You can easily check when your contract end date runs out by signing into your "My Virgin Media" account.
Alternatively, if you want to speak to someone about your contract, you can call the Virgin Media customer service team on 0345 454 1111 (or 150 from a Virgin phone). 
See also:
Switching to TalkTalk broadband when you're still under contract with Virgin Media
Leaving a broadband contract early could end up costing you a lot of money. When you sign up to a broadband deal, you agree to pay each month for a minimum term, even if that's just one month. In the small print of your contract, there will be a note on early exit fees.
For Virgin Media, this is the case, even if you're moving home and out of its service area. You'll also have to give at least 30 days' notice to cancel, whatever the reason.
Working out your early termination charge normally means calculating the price of your package, for however many months you have left on your contract. However, this might start getting more complicated if you're signed up to a bundled deal.
You can easily check out accurate Early Disconnection Fees on the Virgin Media website if you want to add things up yourself. There are different price tiers depending on when you signed up to Virgin (pre or post 17th 2022), so be sure to select the correct dropdown.
There are some circumstances where you might be able to get out of paying this early cancellation fee:
Leaving Virgin Media early if you're not getting the speeds advertised
Virgin Media is signed up to Ofcom's Broadband Speed Code of Practice. This means if your broadband is slower than it should be, but Virgin can't fix it within 30 days, you must be offered the right to exit your contract without being penalised.
See also: 'How to cancel early and cancel for free'.
Changing broadband providers when you're out of contract with Virgin Media
If you've got to the end of your contract term, or passed that date, you're free to switch without paying any fees. Take some time to think about how you've been using your internet over the past few months. Did you really need those ultrafast speeds? Would you be able to save a bit of money every month by downgrading? This is an excellent opportunity to check whether you can get a better deal using our comparison table.
You'll be able to see the TalkTalk fibre packages available in your area by using Broadband Genie's deals checker.
TalkTalk broadband deals checker
Don't forget to make use of the filters, so you can sort by speed, price, set-up fee or contract length. 
TalkTalk regularly offers generous gift cards to new customers, sometimes adding up to £100, or more! If this is available, you'll see details included on each individual deal. You'll also be able to see how much money this has saved you by checking out the 'effective monthly cost' (click to expand the 'offer details and pricing' bar).
How much notice does Virgin Media broadband need when quitting?
Even if you're out of contract, you'll still have to give Virgin Media 30 days' notice if you want to end your service. It's a good idea to try and start a contract with your new provider as close to this date as you can, so you're not left without internet (or paying two bills). However, as these two providers use different networks, it wouldn't be a disaster if there was some cross over. You could technically have both at the same time!
Can I still keep my ultrafast broadband speeds when moving from Virgin Media to TalkTalk?
If it's vital for you to keep the ultrafast broadband speeds you've been enjoying with Virgin Media, you need to check carefully whether you can sign up to a full fibre deal with TalkTalk.
To try and match Virgin Media's fastest packages, you'd need to have access to the Openreach or CityFibre networks. 
The fastest package offered by TalkTalk without full fibre is currently 'Fibre 65'. This has an average download speed of 67Mb and upload speed of 19.5Mb. With this package in tow, you wouldn't have many issues, even if you're part of a larger household with you all streaming devices at the same time.
If you want a bit more advice on the speeds you should be aiming for, based on the number of people in your home, you can get more help with our guide - 'What broadband speed do you need? Do you need fast broadband?
If your postcode shows up that you have access to full fibre, here are the fastest TalkTalk packages currently available: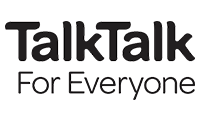 TalkTalk Full Fibre 900 Broadband
944Mb/sec average speed
FREE setup 
18-month contract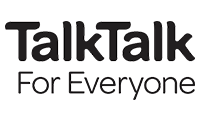 TalkTalk Full Fibre 500 Broadband
525Mb/sec average speed
FREE setup 
18-month contract
Who do I get in touch with if I want to switch broadband provider? Virgin Media or TalkTalk?
TalkTalk currently advises Virgin Media customers to initiate the switch. To do this effectively, it recommends doing this after you've arranged an activation date. This way, you can cancel your existing plan as close as possible to the start of your new TalkTalk contract.
See also:
Will I need to arrange an engineer if I move from Virgin Media to TalkTalk?
You'll only need to arrange an engineer visit if you need a new line installed and don't already have a suitable phone line. If you've signed up to TalkTalk full fibre broadband, an engineer will need to trace a new fibre optic line all the way to your home. In most cases, you'll be able to set up your TalkTalk Hub yourself.
Changing Wi-Fi Hubs from Virgin Media to TalkTalk
When you sign up to TalkTalk fibre Broadband, you'll be sent one of three different routers, depending on the type of broadband package you choose. This will either be a TalkTalk Wi-Fi Hub, an Amazon Eero 6 or an Amazon Eero Pro 6.
To make the transition from using your Virgin Media Hub easier, you could work through all your wireless device settings, so they connect to your new hub. Alternatively, you could log into your TalkTalk admin screen to tweak the Wi-Fi network details back to your old Virgin Media settings.
Just remember, if you're using any Wi-Fi Repeaters or mesh networking devices, such as the Amazon Eero mesh routers or Google Nest Wi-Fi, you'll have to make settings adjustments as well.
Do I need to return my Virgin Media Wi-Fi router?
You'll be told if you need to return any Virgin Media Kit. You'll be sent a reminder 5 working days after your service changes. For more on this, read our guide to 'recycling a Wi-Fi router'.
TalkTalk vs Virgin: which is best?
Virgin offers incredibly fast speeds and is likely to offer ultrafast or gigafast speeds in places where TalkTalk can't. It also offers more choice when it comes to TV bundles. Having to downgrade speeds when you move from Virgin Media to TalkTalk is a possibility. However, TalkTalk offers a bit more choice when it comes to competitively priced, superfast broadband speeds. This may be better if you're trying to watch your budget and have realised you were over-spending with Virgin.
If you're considering becoming a TalkTalk customer, don't forget to read our full TalkTalk review.
Frequently asked questions about moving from Virgin Media to TalkTalk
Do I need to pay set-up fees for TalkTalk?

The easiest way to check this is by using our comparison table. You can order our list to show deals with free set-up fees. Sometimes, TalkTalk will waive a set-up fee as a special promotion.

Do I have to give Virgin Media notice I'm leaving?

Yes, you'll have to give 30 days notice.

How long will it take to switch from Virgin Media to TalkTalk?

Switching to TalkTalk normally takes around two weeks. However, you'll need to give Virgin Media 30 days' notice to leave. However, as both run off completely different networks, you could technically have your dates crossed over a little to make sure there's no service interruption at all. Just bear in mind, that means you'll also be paying for both! TalkTalk recommends contacting Virgin Media as soon as you've arranged your activation date.

Do I get any money back if there's a delay in activating my TalkTalk broadband service?

TalkTalk is signed up to Ofcom's automatic compensation scheme. This means its broadband customers will get money back if things go wrong, without having to ask for it. Compensation includes £29.15 for a missed engineer appointment and £5.83 for each calendar day of a delayed broadband connection. Unless you've agreed otherwise, this amount will come in the form of a credit on your TalkTalk bill.

Can I keep my Virgin Media email address when I close my account?

Once you leave Virgin Media, you'll have 90 days before this email address is closed down. If you were keen not to lose all your archived emails from any old provider, you could import to a free mail service, such as Gmail. Going forwards, if you ever leave TalkTalk, you'll have a year's grace period where you'll still be able to access your email. For more information, visit our guide: "Can I keep my email address if I change broadband provider?"

Can I keep my Virgin Media home phone number when switching to TalkTalk?

You can normally keep your existing landline number you're using with Virgin Media. You should provide this to TalkTalk when you sign up.

Are the TalkTalk TV deals the same as Virgin Media?

From £5 per month, 170 channels are available on TalkTalk, so this is significantly less than Virgin Media's offerings. However, you'll also have access to 30 streaming apps, including NOW TV (this gives scope for Sky channels such as Sky Sports, Sky Cinema and Sky Atlantic), Prime Video, Disney+, ITVX and Netflix, among others. You'll need an aerial for live channels to work. It's important to note that the TalkTalk TV Hub set-top box is only available on Full Fibre 65 and faster plans. However, most should be able to make use of the 4K TalkTalk TV box.
Expert Summary
Switching from Virgin Media to TalkTalk should be an option for most people who have access to Openreach or CityFibre networks.
However, if you want to get anywhere near matching the ultrafast download speeds of Virgin Media, you'll need to do a careful address check. If you can't get full fibre yet, think about whether you're happy with a potential downgrade in speed. Ask yourself how everyone at home uses the internet and how many people are online at any given time.
If you're moving from Virgin Media to any other provider, you'll currently need to initiate the switch yourself.
Don't forget, you'll need to give Virgin Media 30 days notice, even if you're out of contract. TalkTalk recommends booking in a sign-up date first before getting in touch with Virgin Media to cancel. We urge you to only do this if you're completely happy to switch, you've done your research, checked out the payment terms, and you're aware of any speed changes.
As both services use different networks, you could technically have both Virgin Media and TalkTalk running at the same time. But, you'd be paying two bills, so you'd want to keep this crossover time as short as possible. 
Why do we need your address?
We need your address to show you the broadband deals available at your home. This information is gathered in partnership with thinkbroadband.
Read our privacy policy for more details.