Changing broadband providers isn't complicated. In fact, it's the best way to make sure you're never paying over the odds for your bills.
The market's set up to give the best deals to new customers. When your broadband contract ends it's a good opportunity to reassess your needs. After all, our circumstances change at the time! And if we can save a bit of money and get a gift card at the same time? Bonus!
If you've previously been signed up to Virgin Media, you would hope you've been enjoying very fast download speeds. You might also have had phone or TV bundles thrown into the mix.
But maybe you've come to the conclusion you've been paying over the odds for all the bells and whistles. You might also have a suffered an unreliable service and not had great experiences with Virgin Media's customer support.
In these circumstances, Sky could be a suitable alternative if you're looking for a change. Like Virgin Media, it offers triple-play deals if you still want to keep your phone and TV options open. It's also got a great customer service track record, a minimum speed guarantee and 'truly unlimited' broadband deals.
What does 'truly unlimited data' mean?

You can download or stream much as you like without any additional charges or restrictions.
There are a few things to bear in mind for a seamless switch, though. Virgin Media runs off its own cable network. Meanwhile, Sky Broadband uses the BT Openreach network. This means it's not always just a case of selecting a provider and date for your broadband package to start. You may need to be slightly more involved.
None of this is really taxing, but it's worth having these points in mind. Let's take you through things step-by-step.
You'll be on your way to a swift and seamless switch in no time!
Switching from Virgin Media to Sky: The key points
It's not guaranteed you'll have access to Sky Broadband's full fibre products in your area.
If you're still under contract from Virgin Media but want to switch to Sky, there's a 'Switching Credit Offer'. You could get up to £200 paid off.
You'll need to give Virgin Media at least 30 days' notice you want to leave, even if you're out of contract.
You'll need to return your Virgin Media Hub
How do I find my Virgin Media contract end date?
For Virgin Media, you can view your contract end date by signing into your "My Virgin Media" account.
Alternatively, if you want to speak to someone about your contract, you can call the Virgin Media customer service team on 0345 454 1111 (or 150 from a Virgin phone). 
See also: Find your Virgin Media broadband contract end date | Virgin Media broadband customer service contacts, problems and complaints | 
Switching to Sky when you're still under contract with Virgin Media
Everyone has a right to switch broadband providers whenever they like. However, there are often terms and conditions in place that mean you could end up paying a hefty early termination fee if you're leaving before your contract ends. Annoyingly, for Virgin Media, there's no special waiver if you move out of its service area (and you could even be charged a service transfer fee).
One thing's for sure – you'll need to make sure you give at least 30 days' notice that you want to end your agreement.
Working out your early termination charge normally means calculating the price of your package, for however many months you have left on your minimum term. However, this might start getting more complicated if you're signed up to a bundled deal.
You can easily check out accurate Early Disconnection Fees on the Virgin Media website if you want to tally things up yourself.
There are a couple of situations where you might be able to get out of paying this early cancellation fee:
Cancelling Virgin Media if you're not getting the speeds advertised
Virgin Media is signed up to Ofcom's Broadband Speed Code of Practice. This means, if your broadband connection is slower than it should be, but Virgin can't fix it within 30 days, they must offer you the right to exit your contract without being penalised.
Cancelling Virgin Media if you're bereaved
If the bill payer has passed away. We have more on that in our guide - How to cancel broadband if you're bereaved or terminally ill
Making use of Sky's Switching Credit offer
There's brilliant news if you're switching to Sky from Virgin Media, but you've found out you're going to be charged an early termination fee.
Sky will credit you up to £100 to cover the bill (this rises to £200 if you're switching to Sky TV & Broadband). You'll have to be prepared to pay the fees you owe, then send proof of payment within 90 days of your Sky broadband being activated.
To do this, you'll need to email [email protected] with 'Switch credit request' as the subject line. Successful claims should be processed in 14 days and will be credited to your Sky account. Don't forget to include:
Your name and address
Your new Sky account number
A copy of the final bill from Virgin Media showing the charges
Evidence the charges have been paid (i.e a bank or credit card statement)
See also: 'How to get a credit for switching your broadband early'
Switching broadband when you're out of contract
If you've got to the end of your contract term, or passed that date, you're free to switch without paying any fees. This is a brilliant opportunity to spend some time scouring our comparison table to see whether you can get a better deal.
Sky Broadband is a good alternative to Virgin Media as you can also bundle in TV and phone. You'll be able to see what Sky deals are available by popping your postcode into this checker.
 
Broadband Genie deals checker
Don't forget to make use of the filters. You can sort by speed, monthly price, set-up fee or contract length. You can also keep an eye on whether there are any rewards deals or free gifts to make the switch even sweeter.
Let's have a closer look at some things you should pay attention to...
Can I keep my fast broadband speeds when moving from Virgin Media to Sky?
Just because you've had access to Virgin Media's ultrafast speeds doesn't necessarily mean you'll be able to sign up for similar with another provider. Virgin Media uses completely different technology and its own cable network. Meanwhile, many other providers, including Sky, piggyback off BT's Openreach network.
What is Openreach?

Openreach is the company that maintains the former British Telecom Network used for the majority of broadband and phone services. If a repair or installation is required, it's Openreach who will send an engineer, not your provider.

More than 650 service providers using the Openreach network. That's the majority of the UK's broadband providers. This includes Sky, TalkTalk and BT. The exception to this is Virgin Media - it uses its own, separate cable network.
To match the faster Virgin Media packages, you'd have to have access to Sky's full fibre deals (FTTP/FTTH). You're not guaranteed to have this yet - the rollout of fibre to the UK is still ongoing. Currently, just over 34% of all properties can sign up to Openreach full fibre.
Without full fibre, you can still get access to superfast download speeds of up to 64Mb. This is plenty fast enough for most common day tasks, though! 
Are you confused about how fast your fibre broadband should be? Don't worry - we know it's not always made clear. We have further information on this in our guide - 'what broadband speed do you need? Do you need fast broadband?
See also: 'Switching to a broadband provider on the Openreach network'.
What's FTTP/FTTH?

Full Fibre broadband is also known as 'Fibre To The Premises', 'Fibre To The Home'. This is often shortened to FTTP or FTTH. They're all the same thing!

Instead of copper telephone wire making up the final part of the journey from that green cabinet on the street, fibre optic cables are installed right up to your home.

It's amazing the difference in speed this small data journey can have. With full-fibre broadband you can expect to receive speeds of 1Gb+.

The downside is full-fibre is only available to a small percentage of homes in the UK, and it's taking a good while to get everyone up to speed.
If your postcode shows up that you have access to full fibre, here are the fastest Sky deals going at the moment: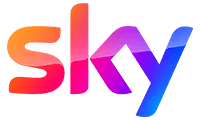 Sky Broadband Gigafast
900Mb average download speed
£53/month for 18 months
£0 Set-up cost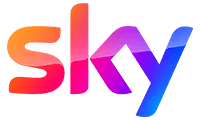 Sky Broadband Ultrafast Plus
500Mb average download speed
£48/month for 18 months
£0 Set-up cost
Who do I get in contact with if I want to switch from Virgin Media to Sky?
If you check out Sky's help section, this currently explains that you'll need to get in touch with Virgin Media itself if you want to switch over to its services. This was the case until very recently. However, Ofcom has been pressing providers to make this switching process run a lot easier.
One Touch Switch: Explained
Back in April 2023, Ofcom's One Touch Switch ruling came into effect. Previously, if you were switching from Virgin Media to any other broadband provider on a different network, it was up to you to get in touch with your current provider to confirm you were cancelling. However, the One Touch Switch rule has been set up to ensure your new provider handles the switch for you, regardless of who you're moving through, or from.
This video explains this in more detail:
Unfortunately, this process hasn't run as smoothly as Ofcom would have hoped.
Our advice is to keep a close eye on the process, especially until Sky's terms and conditions officially change. Both your new provider and old provider must send you a letter to let you know about the details of the switch, and an estimate of when it will happen. Set a reminder in your calendar and if you don't hear from both parties in good time, or you want peace of mind, it's best to give Virgin Media a call.
See also: 'How to cancel Virgin Media broadband'.
Will I need an engineer visit if I'm switching from Virgin Media to Sky Broadband?
You'll only need to have an engineer visit booked if you don't already have a suitable phone line, and it can't be activated remotely. This will likely only be the case if you're in a new build, or in a very remote area. In most circumstances, you'll be able to set up your Sky Broadband hub yourself.
Changing Wi-Fi Routers from Virgin Media to Sky Broadband
When you sign up to Sky Broadband, you'll be sent a Sky Broadband Hub. You can either work through all your wireless device settings so they connect to your new hub. Alternatively, it's possible to use the Sky Broadband Hub admin screen to switch the Wi-Fi network details back to your old Virgin Media settings.
Bear in mind, you'll have to also tweak any Wi-Fi Repeaters or mesh networking devices to also work with your new Sky Broadband hub.
See also: How to log into and change your Wi-Fi router settings
Will I need to return my Virgin Media Hub?
You'll be told if you need to return any Virgin Media Kit. You'll be sent a reminder 5 working days after your service changes. There's a full price list available on the website showing the cost for not returning equipment. For Virgin Media Hubs, this is currently:
Virgin Media Hub 3: up to £50 per unit
Virgin Media Hub 4: up to £75 per unit
Virgin Media Hub 5: up to £85 per unit
Virgin Media Hub 5x: up to £85 per unit
Virgin Media Wi-Fi Booster: up to £50 per unit
Frequently Asked Questions about moving from Virgin Media to Sky Broadband
Do I need to pay set-up fees for Sky?

The easiest way to check this is by using our comparison table. This will clearly show you if you have to pay a set-up fee for Sky Broadband. Quite often, Sky waives this completely.

Do I have to give Virgin Media notice I'm leaving?

Yes, you'll have to give 30 days notice.

How long will it take to switch from Virgin Media to Sky Broadband?

The time from sign-up to broadband activation tends to average around 14 days. You'll need to give Virgin Media 30 days notice to switch. However, as both run off completely different networks, you could technically have your dates crossed over a little to make sure there's no service interruption at all. Just bear in mind, you'll also be paying for both your old and new broadband!

Do I get the same TV channels with Sky Broadband as I did with Virgin Media?

Of course, you'll still be able to have access to all the Freeview channels and BT Sport as well as Sky Sports, Sky Cinema and Sky Kids, at an extra cost. Netflix is also included in the Sky Entertainment package. There's another perk for Sky Customers; when you switch over TV service, you'll also have access to Sky Atlantic. This isn't included in any Virgin Media TV deals.

Do I have to have a dish installed to get Sky TV?

You'll need to have a Sky dish installed for Sky Q. This isn't necessary if you're signed up to Sky Glass or have a Sky Stream set-top box add-on. You may not have a choice if you live in a listed building, or you need to negotiate with a landlord.

Can I keep my Virgin Media email address?

Once you leave Virgin Media you'll have 90 days before this email address is closed down. If you are keen not to lose all your archived emails, you could import these to a free mail service, such as Gmail. For more information, visit our guide: "Can I keep my email address if I change broadband provider?"

Can I keep my Virgin Media phone number when switching to Sky Broadband?

In most cases, it's possible to keep the same number for your home phone. If you can't move your landline number to Sky Talk for any reason, you'll receive an email or letter with your new number.
Expert Summary
Switching from Virgin Media to Sky Broadband shouldn't be an issue for most people as Sky runs on the Openreach network, so it's widely available. However, if you've been used to the ultrafast download speeds of Virgin Media, it's important to check which of the Sky broadband services are available to you.
Although Sky Broadband's full fibre products go up to a speedy 900Mb download (90Mb upload speed), only around half of UK premises currently have access to full fibre (34% have access to Openreach FTTP services). If this applies to you, think about whether you're happy with a potential downgrade in speed.
Here's our recommendation for minimum broadband speed requirements:
| Size of household | Minimum Download Speed Recommendation | Prices from |
| --- | --- | --- |
| 1 person | 10Mb-30Mb | £18 p/m |
| Up to 3 people | 30Mb-50Mb | £23 p/m |
| Up to 5 people | 50Mb-100Mb | £24 p/m |
| 5+ people | 100Mb+ | £26 p/m |
Common advice if you're moving from Virgin Media to any provider on the Openreach network (that's over 650 service providers including the likes of TalkTalk, Plusnet, BT and NOW Broadband) is that you must initiate the switch yourself. Ofcom is in the process of setting up the 'One Touch Switch' ruling which means, as long as you're out of contract, your new provider's responsible for instigating the move and getting in touch with Virgin Media to cancel your old service.
However, this hasn't come without a few hiccups and hasn't quite gone to plan, so we suggest proceeding with a little bit of caution and getting in touch with Virgin Media yourself. If this has worked as it should, both providers are required to send you a letter to confirm the switch. Don't forget though, you'll need to give Virgin Media 30 days notice, even if you're out of contract.
Still can't quite decide whether to make the move? You might find more tips in our guide: 'Virgin Media vs Sky Broadband: which is best?'
Why do we need your address?
We need your address to show you the broadband deals available at your home. This information is gathered in partnership with thinkbroadband.
Read our privacy policy for more details.