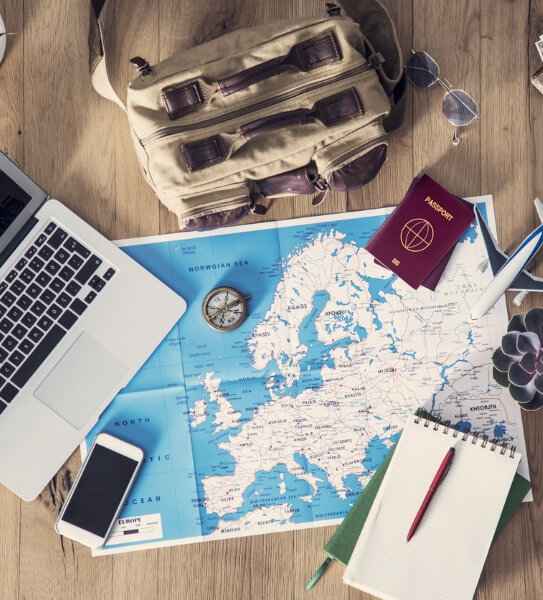 Since June 2017 we've been able to use our mobile devices anywhere in the European Union without having to worry about roaming charges. But this was an EU rule and with Brexit looming it's possible that our days of cheap calls, texts and internet on holiday may be coming to an end.
The free roaming rule means that when travelling to an EU country you can use your UK mobile service at the same cost as at home, including any free allowances. Until the EU intervened the cost of using mobiles abroad was high, and stories of "bill shock" from people who'd used their devices without understanding the charges were not uncommon.
Although some providers have said they're not planning to begin charging again, without the UK government enacting the same rules there will be nothing to stop them from ramping up prices. This could mean greatly increased bills for using our phones, tablets and laptops when we're abroad.
To discover more about the British public's opinion on this matter we surveyed 1,587 people about whether free roaming had changed their use of mobile devices, and how they felt about the potential abolition of free roaming in a post-Brexit world.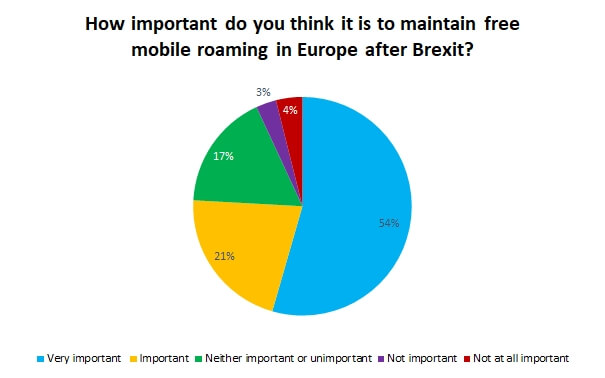 An overwhelming majority believe that it is "important" or "very important" to have free roaming after Brexit.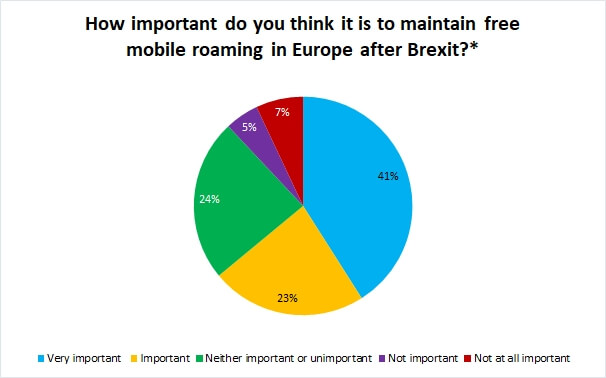 The chart above shows the results only for those who said they voted leave. Among leave voters the percentage in favour of maintaining free roaming is slightly smaller, but it is still considered important by the majority.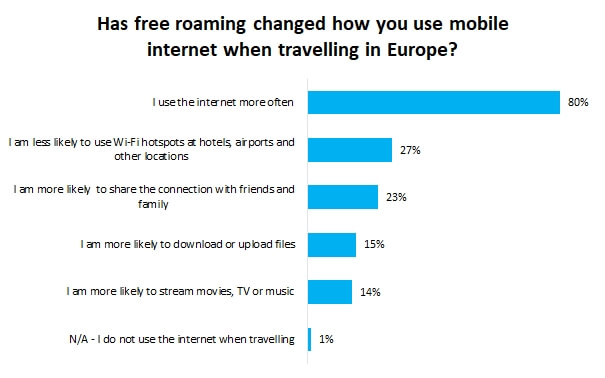 80% of respondents said they used the internet more often after free roaming was introduced, and many had reduced their reliance on public Wi-Fi hotspots and were more likely to share the connection.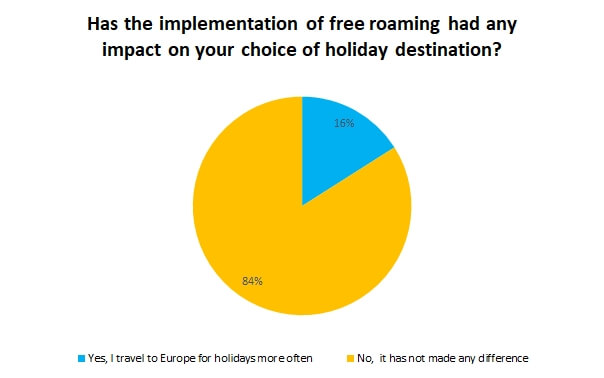 It may seem minor, but for 16% of respondents the ability to "roam like you're at home" had encouraged them to take more holidays in Europe.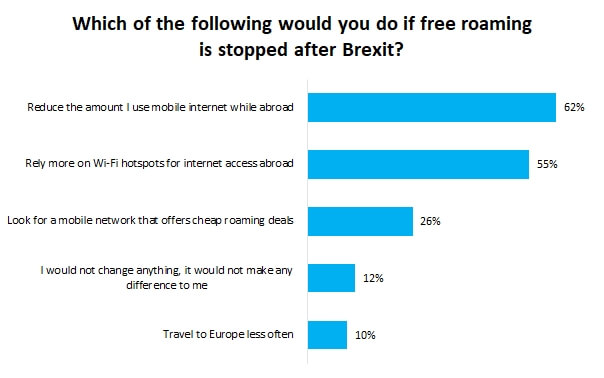 And 10% said that stopping free roaming could actually result in them travelling to Europe less often.
The government has a lot on its plate and mobile fees are far down the list of priorities, but it is something that could impact a huge number of us, and unless a firm decision is made soon it's going to be one of the many changes that come as a nasty shock to those who expect day to day life will stay the same after we leave.
What do the networks say about Brexit and roaming fees?
Last year Techradar asked the providers for comment on their post-Brexit plans. Here's what they had to say:
EE
"While we currently do not have any plans to change our roaming services, we hope the government will put consumers at the top of their agenda in the Brexit negotiations to help ensure that UK operators can continue to offer low prices to our customers."
O2
"We currently have no plans to change our roaming services across Europe. We're engaged with the government with regards to what may happen once the UK officially leaves the EU."
Three
"To reassure our customers, we have also committed to maintain the availability of roaming in the EU at no additional cost following Brexit."
Vodafone
"It's too soon to assess the implications of Brexit on roaming regulation, however, we expect competition will continue to drive good value for customers. We currently have no plans to change our roaming charges."