The Genie guide to 'free' broadband
Free broadband, eh? That would be nice! But does it actually exist?
The following guide is going to start with a few examples of genuinely free broadband, past and present, before looking at some of the deals you're more likely to find today.
Is broadband ever really free?
Free broadband isn't a myth – genuine examples do exist. For example, when Orange entered the market in 2006 it offered free home broadband to anyone taking up mobile packages with it – and was promptly and predictably overrun. The initial service was terrible but it attracted a million customers, showing what a good freebie can do.
More recently in the US, Google has been offering free broadband internet to customers on its newly established fibre optic broadband network. However, coverage is very limited (just a few cities) and the free service is slow and limiting; clearly the hope is these customers will eventually upgrade. And for Google, if it gets people online who previously weren't, at least they're being exposed to Google's products.
But these examples of broadband for nothing are few and far between – so how come we see so many adverts for it? The answer is that there's free, and then there's free...
No upfront cost: internet activation or installation
What you'll find listed on the comparison table on this page are deals which have free setup - either no upfront cost for the installation of your broadband, or more likely its activation.
The two are different, so it's important not to get them confused:
Installation: You'll have this charge if you need a new line into your home, so it's most likely on new builds or if you're getting Virgin Media/BT Openreach for the first time, having had the other for some time. This involves engineers coming to your home and can be an expensive one-off fee (sometimes more than £100).
Free activation: 'Activation' simply means connecting your line to the right supplier at the telephone exchange. It does not involve an engineer coming out and is a very simple process. The standard cost for this is a one-off fee of around £20-50, which is often waived for contract customers.
You'll find details of any free upfront fee offers in the 'extras' section below each deal in our comparison tables above. If you don't see it mentioned, we'd advise you to click through to the broadband deal and read the small print before making your final decision, especially if you're specifically looking for the cheapest broadband deal.
Unfortunately we've seen the word 'setup' used to describe both by different internet service providers, so again be sure to read up on the details if you see this phrase used in an advert.
As well as setup costs, 'free' also often applies to both hardware and software that comes with your deal; generally a free Wi-Fi router and often some level of free virus protection software. But there may be a small charge for posting the router, and if you opt for a short term ("no contract") deal the router will likely come at an additional cost.
What happened to all the free month broadband deals?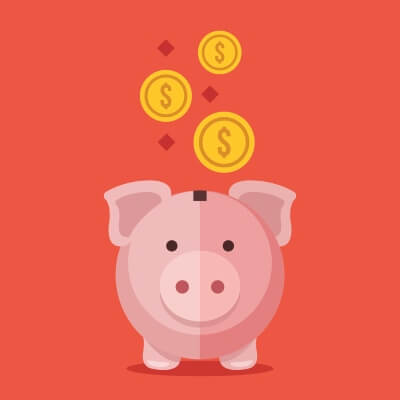 Until recently the other common usage of 'free broadband' was limited time offers. For example, you may have seen 'free broadband for the first six months' advertised – normally on the longer 18 or 24-month contracts. But the catch with these types of deals was that you still had to pay for phone line rental, and this could be several times the price of the broadband.
However, since October 2016 providers are no longer permitted to split the cost of line rental and broadband, which has put an end to these sorts of special offers.
But this doesn't mean that you can't still get a very similar deal. Although they may no longer be advertised as free, there are still plenty of broadband deals where the cost is discounted for anything from a few months to the entire length of the contract. When you take line rental into account they work out to be very similar to the old free broadband deals. These may not be 'free' but they can still save a substantial amount over the regular price.
But do remember to look at what you'll be paying once the discount period is over; sometimes these deals don't work out cheaper than simply going with a budget provider.
How to get free broadband - comparing free deals
Armed with this knowledge you should be able to approach our comparison tables with confidence and find the best deal for you. If you're new to broadband comparison though, here's a quick breakdown of how to use them:
Monthly price: What you'll pay per month for your broadband. Line rental is included unless you're purchasing broadband without a phone line.
Contract: How long you're signing up or. The longer the deal, the less flexible your situation will be – but you're likely to be paying less per month for your broadband.
Speed: This is the fastest the exchange can offer you. For a more accurate picture, you'll need to give a supplier your telephone number (as speeds can vary due to distance from the exchange). Check out our broadband speed guide for more details.
Data limit: This is your monthly download limit. If it says 'unlimited', again, be sure to read the small print; you may face traffic shaping or other penalties for excessive use.
Effective cost: This is an important column to look at as it takes into account any limited time offers and averages out the cost you'll pay over the whole length of the contract to save you doing the maths.
Before you start your comparison, we strongly advise you narrow the product list by searching your postcode. Unfortunately not all deals are available in all areas – you can only buy Virgin Media's cable products in around 60 per cent of the UK, while BT's gradual upgrading of its exchanges sees max speeds range from 7 to 76Mb, depending on your location.
Other ways to save
One great option is putting all your connectivity on one bill.
All the biggest broadband providers now offer television as well as home broadband and landline services; and the more you get on one bill, the more you'll save – both in financial and convenience terms.
If you have all your services from one supplier that's not only a single bill, but also a single point of contact for customer services and technical support. For the latest prices, head over to our broadband and TV bundles page.