Buyer's guide to mobile broadband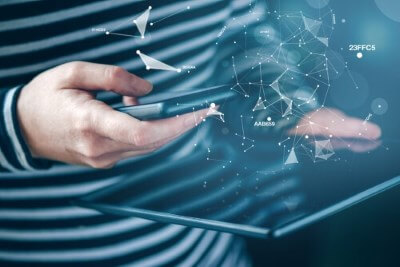 Since the introduction of 3G, followed by the relatively recent launch of super-fast 4G, mobile broadband has really started living up to its name and offers many advantages for users in all kinds of situations.
A big part of the appeal is the 'mobile' part; it provides a lot more freedom than home broadband. The service works by using mobile phone networks to carry your data, so when equipped with a dongle and SIM card you can get online wherever there's a signal. It's particularly great for:
Students wanting mobile broadband in place of fixed-line services with inflexible contracts
Business users staying in touch while commuting
Holidaymakers home or abroad who don't want to rely on finding Wi-Fi
Faster internet access in areas not currently served by super-fast fixed-line broadband.
3G or 4G?
There are now two different types of mobile broadband service available in the UK: 3G and 4G. These 'G' numbers denote the generation of mobile technology, giving you a rough idea of the kind of speeds you can expect.
3G has been available in the UK since 2003 and provides reasonable data speeds. These are quoted as being able to deliver up to 7.2Mb, or more than 10Mb with an upgraded 3G network, but in reality can be relied on to deliver something between 3 and 8Mb - fine for browsing the web and other simple tasks, but you may struggle with streaming HD video.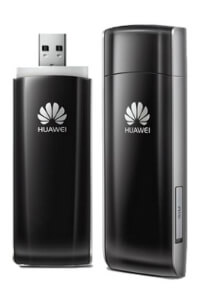 4G launched in the UK in October 2012. It promises mobile data speeds to match or exceed home broadband services and in practice can meet this, but coverage is often limited to towns and cities right now.
However it's worth pointing out that Three has done a lot of work to upgrade its 3G network, meaning you can get surprisingly quick speeds on an older dongle; the most important thing to take away is you will need at least a 3G connection to get anything out of mobile broadband.
The UK's network coverage is now generally excellent, with all the networks promising more than 90 per cent population coverage, but it's not uncommon to find spots where only a 2G signal is available.
This can leads to a huge drop in connection speeds and a great deal of disappointment, as the old 2G network is great for calls but not for data. If this all you can get we would not recommend purchasing any kind of mobile broadband setup - so before you buy, click the logos below to access the coverage check tools for each network:
These will give you a reasonably accurate idea of whether you can get 3G or 4G services, though they cannot account for things like buildings blocking the signal and dead spots can still occur. A really easy - and very accurate - way to find out what mobile broadband performance you might get is to simply look at the network strength on a mobile phone.
How to connect to mobile broadband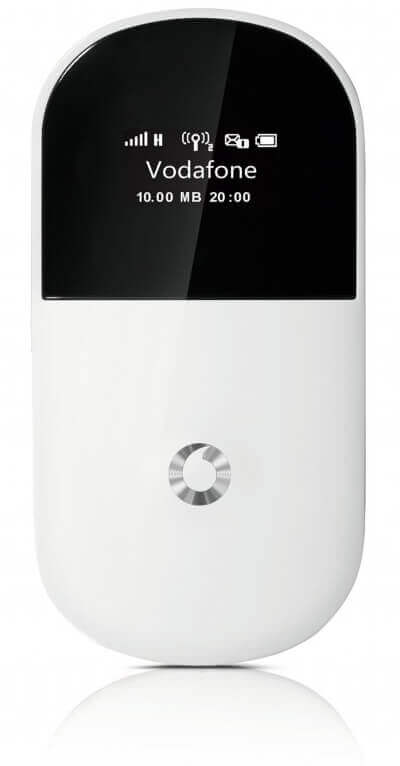 To use mobile broadband you'll need a mobile broadband dongle. Imagine a mobile phone without screen, keypad or the ability to make calls - it's this hardware which communicates with the network. This is then linked to a computer and provides an internet connection.
There are three types of dongle:
USB dongles resemble a USB memory stick and simply slot into a spare port on your computer to provide internet access to that machine.
Wi-Fi dongles (sometimes called MiFi) are useful if you want to use mobile broadband with several different devices. These handy little gadgets not only connect to mobile networks but broadcast a Wi-Fi network signal that anyone nearby can use (provided you give them the password). There are also now in-car Wi-Fi dongles which plug into car power sockets.
USB dongles are the cheaper option and perfectly suitable if you only require mobile internet on a single computer at a time, however a Wi-Fi dongle is worth considering if you use lots of different hardware such as tablets and games consoles or want to share the connection with family and friends.
Mobile broadband deals
There's never any shortage of mobile broadband offers. Every network provides some kind of package so finding something to fit your needs is usually painless.
If you take a look at the comparison table above you'll notice we've broken each deal down into its constituent parts to help you make a decision (click the headings on the table to sort the deals by a particular criteria). There's a lot of info to process, but here are a few things to look out for when perusing the choices.
Setup/price
This is the up-front cost. For contracts it's often free, however there are packages which require you to pay for the dongle, usually because it's a rolling monthly contract or the dongle is a more advanced model. The price of a PAYG deal will vary depending on the type of dongle you want (Wi-Fi dongles are pricier) and how much data allowance is included to get you started.
Monthly price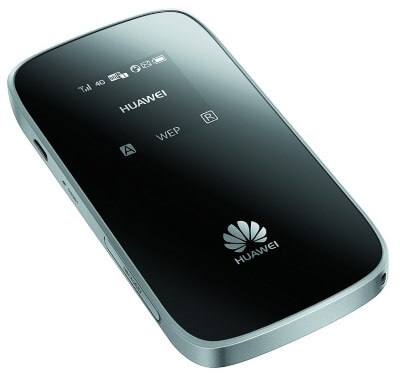 On contract deals this is how much you'll pay every month for the service - provided you stay within the data usage limits.
Contract
The period you'll be tied to a network. 24 and 18 months are very common though there are still 12 month contracts available, and you'll also find rolling monthly deals. The advantage of these is that unlike the longer agreements you can stop the service without paying a hefty cancellation fee. However, longer contracts generally offer better value for money in terms of monthly data allowance.
Speed
The maximum speed of the service. It's important to note that these figures are the fastest possible as provided by the network and can be affected by factors such as:
Network congestion. If the network is busy in your area speed will drop off.
Distance from the cell mast.
Thick walls in your home or tall buildings nearby blocking the signal.
The network's infrastructure. Some networks, such as Three, have focused specifically on improving mobile data speeds.
Data limits
Contract mobile broadband has a monthly data usage cap. If you go over this you may be hit with additional charges or restrictions on your service. For PAYG users, it will simply be a case of topping up with more data when it runs out, but take note of the top-up costs listed in our tables (PAYG dongle deals do include some data to get you started, too).
Things to watch out for when using mobile broadband
Many of the problems we see reported on Broadband Genie come about due to misunderstandings about how mobile internet works. Mobile broadband is really useful, but you can't treat it like a fixed line service and expect the same experience.
Beware of background activities
As you use your computer there are all kinds of things ticking away in the background constantly communicating with the internet. Often this is important stuff like system patches and anti-virus updates, but the problem is that these silent data transfers can quickly burn through the limited data allowance of mobile broadband and then you're out of internet for the month despite hardly using it.
While we wouldn't recommend disabling security tools you should check other applications for settings to switch off auto-updating and monitor the software you have running in the background to ensure it's not eating up your usage allowance on the sly.
Data limits aren't just for downloads - any time you upload a photo to Facebook, send an email, backup files to Dropbox or do anything else that transmits data out to the internet you're eating into that usage allowance.
Using mobile broadband abroad
You can take a mobile broadband dongle abroad but just like a mobile phone you must check the costs involved first.
EU regulations cap the charges and many providers offer special European data packages which can be good value for money.
However, even at those capped prices the bills can still rack up very quickly, and things get worse outside Europe where you could end up paying as much as £6-10 per MB.
Check your network's roaming prices before you go abroad. In many cases it is cheaper to use local Wi-Fi, especially now it is often provided free at hotels and bars.
For more information read our guide to using mobile broadband abroad or find out more about how much roaming could cost with our mobile broadband Roaming Tool.
Mobile broadband data usage
The trickiest part of mobile broadband is managing your data allowance. Exceeding the limit on a contract package can mean extra charges or reduced service, while burning through PAYG too quickly will mean you have to fork out for more top-ups on a regular basis. Trouble is it's all too easy to do this unless you remain extra vigilant about what you're doing and have a rough idea of how many megabytes will be used up.
The table below shows figures for the data consumed by various online activities. In some cases, like Skype, they have officially stated how much data is required, but in other areas it is based on estimates. Web browsing for example could use almost nothing, or quite a large amount if there's lots of embedded video and Flash animations.
| | |
| --- | --- |
| 1 hour of instant messaging | 0.25-1MB |
| 1 hour of web browsing | 1.5-25MB |
| Download 100 emails | 1-10MB |
| 1 hour Skype call | 180MB |
| 1 hour Skype video call | 219MB |
| Download 1 photo | 0.05-2MB |
| Download 1 MP3 | 3-8MB |
| Download 1 film trailer (720p) | 50-100MB |
| 1 software download | 5-800MB |
| Download 1 film | 700MB-1.5GB |
| Streaming 1 hour of video (standard definition) | 100-250MB |
| Streaming 1 hour of video (high definition) | 1-2GB |
| Streaming 1 hour of audio | 60-200MB |
From here, you can work out roughly what you'll get for a gigabyte of data. Take note of the big difference between tasks like email and web browsing compared to streaming video - an hour of HD video from YouTube could eat up the entire allowance of a PAYG top-up or cheap contract.
To help make this slightly easier to digest we've also got a handy infographic and extensive guide to mobile broadband data usage: