What is 4G mobile broadband?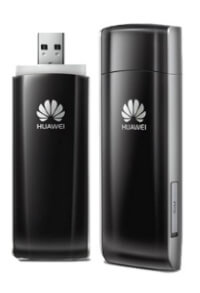 4G mobile internet is the latest technological jump in mobile broadband - hence 4G coming after 3G, which followed 2G. EE introduced the first UK 4G network in October 2012, followed by Vodafone, O2 and Three in the last quarter of 2013.
If you're completely new to the concept of mobile broadband we suggest you check out our comprehensive Beginners' Guide before you continue.
What's important to us is 4G dongle broadband has brought a significant jump in speed to both uploading and download when you're on the move.
It's a fledgling technology, but in time we're talking a really significant boost - perhaps 10 times the average mobile broadband speeds we're used to.
In comparison, it's a similar step as fibre was for home broadband - 4G really could change the face of the broadband world forever, offering superfast broadband to us all, even on the move.
When can I get 4G?
Depending on where you live in the UK you may be able to receive a 4G service right now.
Th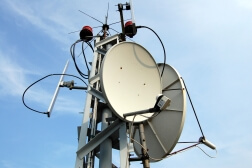 e EE network (formerly T-Mobile and Orange) has been operating a 4G service since October 2012 and it currently has the largest coverage area.
You can check EE 4G coverage in your area here.
The other three providers, which launched later, are a little behind EE. However all are now operating 4G mobile broadband in the UK's major cities and towns, and many other locations too.
How fast is 4G mobile broadband?
Under real world conditions 4G mobile broadband can exceed 20-30Mb, though as always this is dependent on a strong signal and the amount of network congestion - packages with 'max speed' advertised at more than 50Mb are now available. Our own experiences with 4G suggest 10-20Mb is more common but as coverage improves this will change.
The theoretical speed is actually much higher, being 100Mb+, but it will be quite some time before we can hope for 4G mobile broadband speeds in that category.
However, what 15-30Mb speeds will offer is instantaneous browsing and streaming of content, as well as lightning fast downloads. It should also be a really big boon for mobile Wi-Fi and MiFi units, as that kind of capacity means a bunch of laptops, netbooks and other mobile broadband compatible devices will be able to operate at once from a single mobile broadband SIM.
So what's the downside of 4G?
These are pretty minor issues, especially when you consider the big jump in speeds you'll experience, but we wouldn't be doing our job if we didn't let you know the possible downsides of 4G mobile broadband:
Equipment upgrade: you may need to buy some new equipment so that you will be able to receive a 4G mobile internet signal. Existing 3G dongles and smartphones will not be compatible with 4G.
Reduced battery life. This isn't an issue for USB 4G dongles, but portable Wi-Fi units and smartphones will have a lower battery life due to the increased power demands of a 4G signal.
Patchy signal: We're going to have to see if 4G mobile internet networks really are a brave new dawn for mobile broadband, or if the same old problems rear their ugly heads once more. It's all well and good having a flashy dongle that can get 25Mb speeds, but not if you have to balance on a wall to get them, holding your laptop in the air!
What should I do until 4G arrives in my area?
This really depends on your situation. If you don't already have mobile broadband, there are some really cheap deals around. As long as you're willing to accept that speeds can be slow and coverage patchy at times, a mobile broadband connection can be a real life safer. It can get you online on the train, on holiday, in cafes that don't have Wi-Fi when you need to check your mail or check something online.
If you already have mobile broadband but are crying out for faster speeds - perhaps you can't get a good landline connection - then there may a glimmer of hope. While you're waiting for 4G broadband to come along, keep your eyes on Three Mobile Broadband.
Three was the first to market with its MiFi (mobile Wi-Fi) offering and was also the first to offer DC-HSPA+ which pushes 3G to the limits, with theoretical speeds of up to 42Mb.