Buyer's guide: what is SIM-only mobile broadband?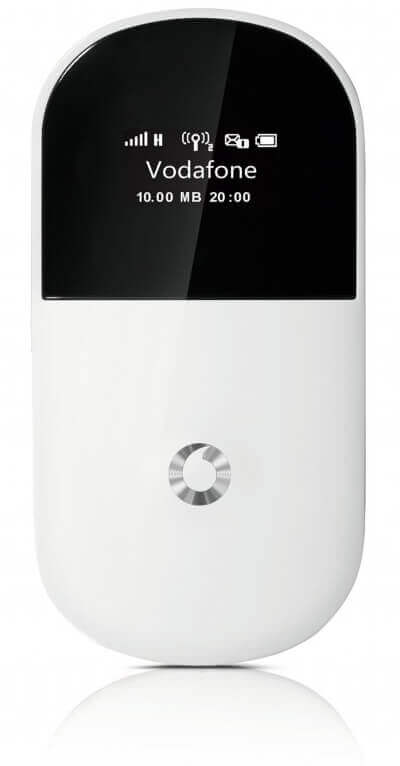 If you already own a mobile Wi-Fi or USB dongle, a SIM only mobile broadband deal may be exactly what you're looking for. Because why pay again for a dongle when you already have one?
SIM only deals give you just the SIM card and a bundle of data, without any additional equipment, so you're free to slot the SIM into your device. And this isn't just useful for dongles. SIM only mobile broadband deals are perfect for other things...
Many tablets, including Android devices and the Apple iPad, support mobile broadband, and a SIM only deal allows you to pick and choose your own package then just drop in the SIM.
Wi-Fi is standard, but some laptops also include mobile data capabilities. Often this is an optional extra so check before buying if you want this on your system.
You can buy wireless routers which accept mobile broadband SIMs. These are great for using mobile internet at home, and sharing the connection with multiple users or devices, or as a backup to your fixed line broadband.
These add-on cards for laptops slot into a spare PCIMCIA port to provide mobile data connectivity. They're not at all common now in the UK, but if you do have a 3G card purchasing a SIM only package will allow you to continue using it.
How do I use a SIM-only mobile broadband deal?
Pretty simple - just slot the SIM card into whatever gadget you want to get online! However, there are some technical details to check before purchasing any SIM only offer.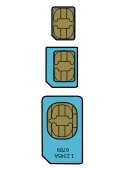 While many devices still use the standard SIM, more recent hardware may use a smaller microSIM or nano SIM. It's possible to cut a SIM to fit other size slots, but we'd recommend just asking your provider for a new one. If buying new you should save yourself the hassle and buy the right size from the start.
Also, don't forget to check that your dongle or other device is not locked to a network other than the one you want to use.
Dongles can be network locked just like mobile phones and won't necessarily accept any SIM. You can purchase an unlocked dongle, and sometimes unlock them yourself. Laptops and tablets are rarely network locked, but you should double check before committing.
Choosing a SIM-only deal
When browsing the comparison table above you'll notice that mobile broadband SIM only deals are available on one month contracts and PAYG.
PAYG mobile broadband has the obvious advantage of not forcing you into any kind of commitment - if you don't want to use it just don't buy a top-up. This makes it best for infrequent or light use, and provides much greater control over the financial side of things.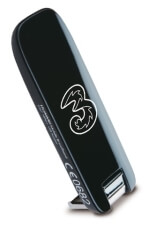 But PAYG can be poor value for certain types of users. If you require a mobile broadband service on a regular basis and tend to use a fair amount of data you will find that PAYG top-ups are not cheap compared to a contract.
Contract mobile internet tends to offer better value for money in the long term for medium to heavy usage as the prices for the equivalent data allowance will be lower.
In the case of the SIM only offers shown here, 'contract' means rolling monthly, so you aren't signing your life away for 24 months. This gives you some freedom to try out a contract deal for a short period and later cancel or switch to PAYG if it's not the right fit for you.
Contract SIM only does not require a set-up fee either so is the cheapest to get started, though in fairness the up-front cost for PAYG deals does include data.
As with any mobile broadband service, there is one very important thing you must not forget to do as you compare deals: check the network coverage. A poor signal will mean slow internet, so check that you can receive at least a 3G signal in your area before buying. Click the network logos below to visit the coverage check tools for each network: