What is a mobile broadband dongle?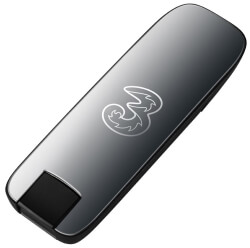 So you've decided that mobile broadband sounds like the perfect thing for you, but to get mobile internet you need to compare a labyrinth of deals to find the right package, and this includes choosing a suitable dongle. What is all this dongle business about though?
Mobile broadband dongles are the bit of hardware that allow you to connect to a network - if you took a phone and stripped out the keyboard and display, what you'd be left with is essentially a dongle. It has the hardware necessary to communicate with a network but without the ability to place calls.
There's a large variation in dongle models and features, so it's worth spending the time to learn a little bit about them to ensure you make the right selection before signing up for a mobile broadband offer.
USB dongles vs mobile wireless dongles
Dongles come in two flavours: USB and pocket Wi-Fi.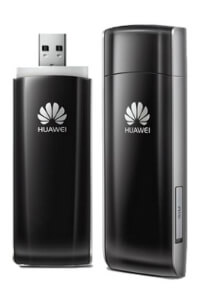 USB dongles are the cheapest and most common type. They look like memory sticks, and simply slot into a spare port on desktops and laptops.
The first time you plug in it'll prompt you to install the driver and utility software, but otherwise there's little configuration required. They typically work with every version of Windows from XP, and Mac OS X.
USB dongle pros
Cheap
Easy to install and use
Compact
USB dongle cons
Only meant for use with one computer at a time
Compatible with specific operating systems, may not work on Linux or tablet computers
Pocket Wi-Fi dongles are the other option. While they can be used with a USB connection (via a USB extension lead) these handy gadgets broadcast a local wireless network signal which typically supports up to five or ten devices. All you have to do to connect is locate the Wi-Fi network and enter the password.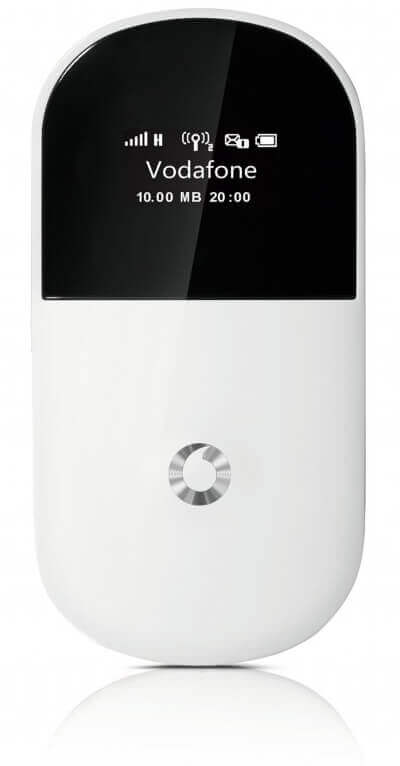 Pocket Wi-Fi dongle pros
Can be used with any device supporting Wi-Fi, including games consoles and tablets
Effortlessly shares the connection between multiple users
Pocket Wi-Fi dongle cons
Pricier than USB dongles
Limited battery life when used wirelessly
If you want to share the connection with friends and family, or plan on using mobile broadband with something like a tablet and not just a computer, choose a mobile Wi-Fi dongle. Their flexibility makes up for the slightly higher cost.
If you only need a dongle for a single computer at a time though, a USB dongle is the most inexpensive option.
What to look for when choosing dongle packages
Scroll to the top of this page and you'll see our comparison tables displaying the various mobile broadband offers. At any one time there's a dizzying array of deals, so here's a few key points to consider before you buy:
The up-front cost of the dongle package. Many contract deals are free, but pay-as-you-go and rolling monthly options will generally involve some kind of initial cost to cover the equipment. In the case of PAYG this will also include some data to get started.
The base cost per month for contract mobile broadband. If you stay within the limits of the contract there should be no extra charges.
The length of the contract, cancelling before this time will incur a charge. 24 months is normal now, but you can find one month rolling contracts which allow you to cancel with just 30 days notice.
The estimated speed of the connection. This information is supplied by the network and highly dependent on factors such as signal strength and network congestion, so your actual speed will be very different. Consider this a best possible scenario and prepare for it to be much slower.
This is how much data you can use per month before hitting any restrictions or extra charges. Web browsing and email use very little data, but downloading files and streaming video can use it up much faster. See our guide to mobile broadband data usage for more information.
Mobile internet network coverage
Before you sign up for any mobile broadband deal it is absolutely vital that you check the network coverage in the areas you plan to use the service. We don't need to tell you that without a signal you won't be able to get any internet access, but you need to make sure that the signal you do receive is fast enough.
3G coverage throughout the UK is excellent. It typically provides about 2-5Mb, but there are ultrafast 3G networks which can reach 10-20Mb or more using compatible equipment. If you can't receive 3G though it will fall back to a 2G link, and this is just too slow for anything other than very basic web sites.
4G networks are newer and as such the coverage is more limited - but improving all the time. They're currently focused on major towns and cities, so unless you live or visit in one of these areas you'll most likely be relying on a 3G connection.
Using mobile broadband dongles abroad
This is one of the questions we see most often: can you use a mobile broadband dongle abroad? Generally the answer is yes you can, but with caveats.
Cost is the most important factor. The data included with your contract or PAYG top-up will probably not include international use, so in order to roam you'll either need to pay high per-MB prices or purchase a roaming add-on. Either way, expect it's not going to be cheap, even with the EU rules capping the price providers are allowed to charge.
Depending on where you go your dongle may not be compatible with the local networks either. There are so many different standards that you can't guarantee compatibility.
If you travel abroad regularly consider some alternatives. Public Wi-Fi is always useful, many hotels and coffee shops offer this for free but even if you have to pay it's going to be cheaper than roaming with mobile broadband. If you'd like to carry on using mobile broadband then you could speak to your network about their roaming deals to cut costs. You can read more about these in our guide to using mobile broadband abroad, or check prices with our mobile broadband roaming tool which provides an overview of roaming costs around the world.