Guide to pay-as-you-go mobile broadband and how to top up
by Chris Marling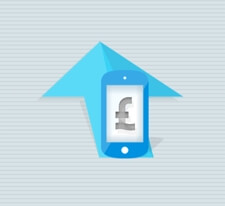 With mobile broadband pay as you go tariffs (often shortened to PAYG) you are charged a set rate for each GB of data you download, or for a specific period of time spent online (such as per day).
Mobile internet PAYG deals are generally similar to the mobile phone deals of the same name, so if you've had a PAYG handset you'll be on familiar ground.
Pay as you go mobile broadband deals are pretty flexible, so are good for people who don't download that much, or who are irregular internet users. PAYG is also an excellent option for those who don't want to commit themselves to lengthy subscription.
To get up and running with PAYG you'll first need a new SIM card (you can't use a mobile phone one). For most people this will come with a mobile broadband dongle, but they are also supplied 'SIM only' from most mobile networks (just be aware that it isn't always straightforward to put a SIM from one network into a branded dongle of another: check before ordering). Once you have this sorted out, you can 'top-up' your account with credit as and when you need it.
How to top up mobile broadband
When you're close to using up your initial PAYG credit you'll need to top-up before you can keep surfing. The SIM card you insert into your dongle or laptop comes with its own mobile broadband number; it's a good idea to jot this number down somewhere safe so you have access to it, even when you're on the move. The easiest way to do this might be to add it as a 'My Mobile Broadband' number on your phone.
Gone are the days when you had to trudge around looking for an open newsagents that sold top-up cards before you could get back up to speed – it's now far more convenient to get a mobile broadband top-up. All the PAYG mobile broadband providers have an area online where you can add credit simply by using a secure username and password. You can always access this via your dongle, even when you are out of credit, so it doesn't matter if you run out of data in the middle of nowhere – see below for details of your specific ISP.
For some services you can still buy a voucher from your provider's high street store, or look out for the 'top-up' logo in the windows of retail outlets like supermarkets, newsagents and off licences. Using an E Top-Up card given to you by your provider, you can add credit by passing this card over to the vendor.
EE lets you top-up online, either by buying data with existing credit or paying via credit/debit card (£5-£50, in £5 increments). If you're out of credit and try to get online with your dongle, you'll be redirected to the right place to do this automatically. If you're not on your dongle at the time, you can top-up by logging into the EE website. Alternatively, when you get your mobile broadband device or SIM from EE, you'll be sent an E topup card that can be used to buy credit in more than 100,000 stores in the UK.
O2 now has a much better selection of top-up options available than in the past, with everything from automatic/web/phone top-ups to more innovative ideas such as using cash machines and Facebook - plus standard card and voucher schemes. For full details, head to the O2 top-up page.
Three

mobile broadband can be topped up in a similar fashion to 3 mobile phones, by purchasing a voucher in shops or paying online with a credit/debit card. If it's the former you'll need to buy the voucher to the value you need, then go to your My3 account online and follow the instructions.

If you're using the credit or debit card method you'll also need to go to your My3 account and in the 'Top-up your account' area simply select a data allowance option. After this, follow the instructions: this usually involves restarting your connection by disconnecting and reconnecting your device.

Vodafone

users can top up by popping into a Vodafone store, or purchasing a PAYG voucher and these are available in a variety of increments (£5-50). The number on the voucher can be entered via the Vodafone software on your desktop, if this doesn't work you can call customer services (191) who can apply the voucher for you. Alternatively, you can pay with credit or debit card through the account page at the Vodafone web site once you've registered. Going down this route also allows you to top up your friends' and family's numbers too.
Choose pre-paid deals for fuss-free mobile broadband
If you want to avoid messing around with mobile broadband top-ups for a little longer when buying your dongle, look out for mobile broadband starter kits (often listed as '+ data'). These come ready loaded with extra data allowance.
Does my top-up credit expire?
Most providers specify your credit must be used within a set limit (often 30 days), otherwise it expires and is no longer available, so if you put £20 on and come back months later it's likely you'll have to spend more money to get online again.
What about extras?
It's definitely worth reading the small print! Mobile broadband is a competitive market, so all the providers look for a little edge where they can get it - perhaps giving you double data every third time you top up, or incentives such as cheap cinema tickets or high street offers. And with super-fast 4G mobile broadband now on the UK market, competition is once again intesifying.