In this guide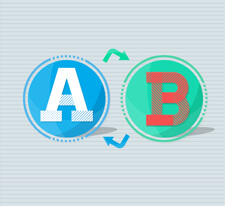 While switching fixed-line broadband providers can be a bit of a faff, there is normally little to no fuss when you want to change mobile broadband providers. There's no need to worry about line installations and downtime, for example. 
However, you may need some help if you have a laptop with built-in mobile broadband (either speak to your mobile internet service provider or refer to the laptop's user manual).
Just as with a mobile phone deal, as long as your current contract is about to run out or you're all out of credit on your pay as you go (PAYG) deal, it's simply a case of signing up with your new chosen provider. But if you are on a contract, don't forget to cancel it! Even if you signed up for a tariff for a specific time, such as 18 or 24 months, it will continue on monthly unless you actually cancel it after the finish date.
What do I do when I'm ready to switch?
In most cases, customers switching mobile broadband provider will simply buy a new dongle from their new supplier. It's worth keeping hold of the old one if you do this though – things change quickly with this kind of technology, so the provider you've gone off could soon become top dog again! Prepay dongles or MiFi dongles also act as great back-up, as you can quickly put a few quid on them if things go wrong with your main provider.
We have a good range of SIM-only deals on Broadband Genie, from standard dongle to iPad SIMs, so you can use your old dongle for use with a separate tariff. Of course the dongle itself will have the software on it from your old supplier - your new network will mail you a CD with its own software so you can then use it as normal.
Important! Check your mobile broadband coverage
A crucial part of selecting a mobile broadband network is signal strength. After all, you don't want to buy a dongle or sign up to a new network only to find it doesn't cover your area. Use the links below to check network coverage (if you're looking for Orange and T-Mobile, both are now under the 'EE' banner). 
You will need at least a 3G broadband signal to get a reasonable experience, as 2G is just too slow. 4G broadband is now more commonly available, but as a relatively new technology it currently has less national coverage. On the plus side, where 4G isn't available, you will be connected to the next best connection. However, to enjoy 4G, you will need both a specific 4G deal and device.
If you want to learn more about mobile broadband coverage see our dedicated coverage guide.
Can I unlock a mobile broadband dongle?
Have you ever noticed signs in mobile phone stores, or street vendors, stating 'we can unlock your mobile?' When you purchase a mobile phone from a phone retailer it is set so that it will only work with that provider's SIM card. If customers spot a better deal (especially PAYG) somewhere else, like a cheaper talking time, it's not uncommon to hear that someone got their phone 'unlocked' so they could get a new network SIM card working in their own mobile.
When you buy yourself a mobile broadband dongle, it works in the same way – it has a SIM inside and software that is fixed to work only with the provider you bought the dongle from. Unlocking a mobile broadband dongle is a sore point for mobile internet service providers, as they potentially lose out on revenue, especially if the dongle was offered at a knock-down price as part of a subscription deal or offer.
Unlocking a mobile gadget certainly isn't illegal, but you do it at your own risk and will break any warranty you may have had. Once the dongle has been tampered with you'll get no support from your provider if it develops a fault.
There are of course plenty of third-party dongles out there, many of which claim to have software that works with any network – UK or otherwise. These are certainly worth investigating as an option, but make sure you check out some trusted reviews before you commit.
Getting mobile internet to compliment fixed-line broadband
Are you thinking of getting mobile broadband, but you already have a fixed-line internet service? When you sign up to a mobile broadband service it's completely up to you whether you stick to the provider that gives you your home broadband or not.
However, bear in mind an increasing amount of providers are offering them as a dual package. For example, EE, BT and Virgin Media regularly run fixed-line broadband offers which include mobile broadband as part of bundle packages, meaning you'll get a discount overall.