Pay as you go vs contract mobile broadband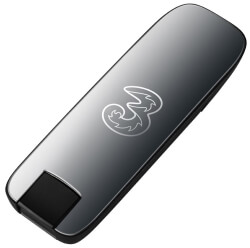 Just like smartphone deals, mobile broadband offers are available with either contracts (rolling monthly or 12-24 months) or pay-as-you-go. If you were looking for a long term service for regular and/or heavy usage then visit our pay monthly dongle section, but for a number of reasons PAYG is often the perfect solution for many of us.
PAYG pros
Being able to top-up whenever you like means you can add to your data limit as needed, useful if you need to extend your cap unexpectedly, but also avoid wasting money on unnecessarily high download limits. Many PAYG mobile broadband services will also allow you to 'pay-per-day' using top-ups with a 24 hour expiry, which is very useful if you only need it occasionally.
Not having a contract is the big attraction of any PAYG service. There are no cancellation fees or notice periods - just stop buying top-ups. The only thing to watch out for is that the SIM may be de-activated after a while, but you can easily get another one or have it re-enabled.
No danger of racking up unexpectedly high bills with PAYG. This makes it particularly suitable for parents who want to give their kids a mobile broadband package, or anyone who just wants the cheapest mobile internet.
PAYG cons
For those requiring a lot of data, contract deals generally give higher usage caps for the same amount of money, and there is often no up-front charge for the dongle itself.
Some networks do not allow you to use a PAYG dongle outside the UK. Sacrebleu!
If you exceed the usage limit on a contract deal you'll either have your service slightly restricted or be charged extra, but if the credit runs out on PAYG you'll have to stop what you're doing and top it up again. That can be annoying for heavy users.
Pay as you go deals: what to look for
Our extensive comparison tables contain a whole bunch of information to help you find the best deal. We've broken the offers down to highlight the important things - don't forget that you can click each heading to sort the listings for the areas most important to you.
The initial cost of the dongle package. Unlike contract mobile broadband, PAYG deals are not free, but you can find some very cheap offers. Though generally paying more up-front will give you a better dongle.
You need to pay careful attention to this section for two reasons. First, some deals require you to buy a minimum top-up (usually £10 or £15) to begin, so factor that in when working out prices. But with some PAYG packages you'll receive a bundle of data to kick things off, and this can make the pricier options better value as they may include a hefty data allowance alongside the dongle.
The cost of top-ups. We don't have the space to list every top-up variation here, but these are usually the most popular options and should help you figure out running costs as you compare deals.
The estimated speed of your dongle. This is an estimate supplied by the network and it will vary depending on network congestion and signal strength.
Extras
Just underneath the main details of each deal we'll include any important extras you should know about, such as special offers or bonuses like free Wi-Fi (using wireless internet whenever possible is a great way to save money on top-ups).
1 month mobile broadband contracts
In addition to the traditional PAYG offers you'll also find monthly rolling packages listed in the table. These do not use top-ups but instead you're agreeing to a set price for a set amount of data usage for only 30 days at a time.
These kinds of offers may be suitable for many of you looking for a pay-as-you-go deal. You're not being tied up for a long period, but they can often provide better value for the money.
Rolling monthly contracts are good if you're a regular but light user of mobile broadband, while PAYG is probably still better suited to anyone who may only need it occasionally or anyone on a very tight budget that wants to know exactly what, and when, they are spending.
Which dongle do I need - USB or mobile Wi-Fi?
Mobile broadband dongles come in two guises: USB dongles and mobile Wi-Fi.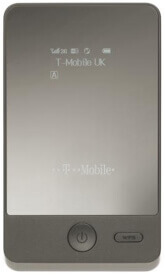 USB dongles are designed to be used with a single computer at a time, plugging into a spare port on your laptop or desktop. They may only work with Windows and Apple Mac OS (though pay attention to the supported versions) and are sometimes compatible with Linux. If you have Linux you may wish to choose a Huawei model as this brand offers good support for the open source OS.
USB dongles are rarely compatible with tablets running mobile operating systems but there are some possible workarounds.
USB dongles may include a microSD card reader so they can be used for data storage, and the more advanced models can have swiveling USB connectors or upgradeable antennas to improve reception.
The more expensive mobile Wi-Fi dongles do not just offer USB connectivity, but also broadcast a local wireless network signal which allows any Wi-Fi enabled device to connect.
That means they're not just restricted to computers and can provide internet access to gadgets like tablets, media players and games consoles. Wi-Fi dongles are also the easiest way to share a mobile broadband connection as they typically support five to ten devices at once. Mobile Wi-Fi is sometimes called MiFi, which is a brand name for Three's wireless dongles.
3G vs 4G
In late 2013 the UK networks started to rollout new 4G networks - what is essentially being dubbed superfast mobile broadband. There are now plenty of 4G pay-as-you-go deals on the market, so should you be looking into them?
There will be definite issues around coverage in most areas (see below). Also you'll need a 4G ready dongle, though these are now very easy to find and fairly inexpensive.
Tthe possible top speeds are dramatic - an estimated 10 times faster than 3G in a strong coverage area - so if its available in your area it may well be worth a punt. And remember, a 4G dongle will pick up a 3G signal where it can't find a 4G one.
Important! Check your network coverage
Many people are disappointed to find that mobile broadband speeds are far lower than they were told when buying. Speed is always a tricky one because it is dependent on so many variables - remember the supplied estimate is a best case scenario.
But one thing you can do to ensure you get the best service is check the signal strength in your location.
If the signal is weak you'll experience very poor mobile internet connectivity, and if you can't get a 3G connection it's not even worth bothering, even web sites will be painfully sluggish to load.
To find out more, click the network logos below and type in a postcode or town name (for Virgin Mobile use the EE coverage check).
Some networks will provide a map of coverage areas, but others may simply say whether the signal is good, or if it's not recommended for mobile internet. Remember, there is no guarantee even with these tools as gaps in the networks are common, but if you're not confident about the results you can always check signal strength using a mobile phone on the same network.
Pay as you go mobile broadband: frequently asked questions
How do I top-up a pay as you go dongle?
There's a question which pops up time and time again on Broadband Genie: how do I top-up a mobile broadband dongle?
Unlike mobile phones you can't always buy a voucher from a shop, and the top-up method varies with each network.

If you're confused about the top-up method for your service, click these links to visit each network's guide to topping up mobile broadband:
Can I use pay-as-you-go mobile broadband abroad?
Sometimes. Here's the rundown for each major network:
Three: yes, roaming is enabled by default, no notification required
EE: not supported
O2: not supported
Vodafone: not supported
For a lot more about mobile broadband roaming, including some incredibly important pricing details, please visit our handy guide: "Will I be able to use mobile broadband abroad?".
When does top-up credit expire?
Almost all PAYG mobile broadband services have an expiry limit on the credit, which means you have to use it within that period or it's gone. Most of the time this is 30 days, but pay-per-day top-ups (obviously) last for 24 hours, and pre-paid PAYG dongle packages can include bundled credit which stays active for up to 90 days. That is a one-off, though, and normal top-ups must be used once the 90 day credit is expired.