O2 Mobile Broadband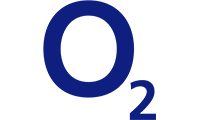 Range of PAYG and Pay Monthly deals available on tablets, SIMs and Mobile Wi-Fi

Access to O2 WiFi hotspots including London Underground
Best selling deals from O2:
Pay monthly deals
O2 Huawei E3372 Data Dongle 4G White

15.8Mb

max speed

24

months

£13

per month

O2 Combi-SIM 5GB

15.8Mb

max speed

1

month

£16

per month
All O2 pay monthly deals >
Tablet deals
O2 Alcatel 3T 8 Family Tablet Bundle

15.8Mb

max speed

36

months

£9

per month

O2 Apple iPad Pro 12.9" 2018

15.8Mb

max speed

36

months

£45.34

per month

Save up to £108 on your Airtime Plan.
All O2 tablet deals >
Who are
O2

?

In the world of mobile broadband providers O2 is benefiting from a strong middle ground position between the old reliable names and younger, cooler (and/or cheaper) brands.

O2 has a bit of both: while it has tended to follow its rivals in the mobile broadband UK market, its marketing has a fresh, lively feel (such as sponsoring the O2 Arena). Its message of strong customer service – backed by a string of awards for its support – has helped it maintain a healthy market position. If you compare mobile broadband prices it is unlikely O2 will come out on top, but it would claim you are paying for extra quality.

The company started out as BT Cellnet (one of the original two UK mobile networks, alongside Vodafone), before being split from BT in 2001. After five years of independence it was snapped up by Spanish telecoms giant Telefonica in 2006, where it continues to be a wholly owned subsidiary. O2 entered the 3G mobile broadband contract market in April 2008. This was a little behind some of its rivals, with the mobile internet provider claiming it had wanted to ensure the service would meet customer expectations. It released its first pay as you go mobile broadband dongle in December 2008. The ISP also started selling subsidised laptop deals later than its rivals, in March 2009, with a variety of Samsung laptops.

Vodafone and O2 announced a network infrastructure collaboration deal in March 2009. The biggest deal of its kind, it sees the two mobile internet providers merging their existing mobile sites while building new ones together with the goal of improving coverage and future-proofing the network.

In 2011 O2 Mobile announced it had begun 4G trials in preparation for the forthcoming spectrum auction, and in late 2013 the firm began offering 4G mobile broadband services across the UK.
What does O2 mobile broadband offer?
O2 mobile broadband deals come in various guises. If you're buying a complete mobile broadband setup from scratch you can get both the hardware and a SIM with a choice of contracts. O2 supplies both USB and mobile Wi-FI dongles, plus mobile data enabled iPads and Android tablets. It also offers in-car Wi-Fi dongles which plug into a dashboard power socket.
When it comes to contracts there's the choice of a 30 day, 12 or 24 month terms or a more flexible pay-as-you-go SIM, which can be purchased pre-loaded with data and topped up as required.
Existing O2 customers can take advantage of a 50% data boost on mobile broadband dongles, and 20% off selected plans with the O2 additional line offer.
O2 mobile broadband review - the Broadband Genie verdict
We like…
50% more data for existing subscribers
Free extras
Highly rated customer service
We don't like…
Slower than other networks
Limited choice of contracts on package deals
O2 has a sterling reputation for customer service. Ofcom customer complaint reports consistently show it has some of the lowest number of complaints in the industry, and the last Ofcom customer satisfaction report placed O2 in the number one position for the seventh time in a row.
As well as quality customer support, O2 also offers its subscribers plenty of extras. Its popular perks include advance tickets for the O2 Arena and free Wi-Fi hotspots. Existing users also get 50% extra data allowance when signing up for a new mobile broadband service.
But O2 fares less well in Ofcom's speed reports. The last Ofcom broadband report showed that O2 had the lowest average speeds of all network operators with 5Mb on 3G and 13Mb for 4G. Its 4G score was 50% slower than the best performing network.
You'll also discover that when buying an O2 mobile broadband deal with hardware and SIM your contract options are limited to either a 24 month agreement or pay-as-you-go. If you'd rather have a 12 month or 30 day contract you'll need to pick up a SIM only deal and supply your own device.