Buyer's guide to tablet PCs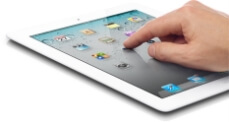 Not too long ago tablets were a niche oddity. Before the Apple iPad came along they were often heavy, slow and not at all stylish. Now the lowly tablet is a must-have gadget; in fact they're a prime reason for the big drop in laptop sales over recent years.
But this explosion in popularity has led to a huge number of devices flooding onto the market, and Apple is no longer the only game in town. That means we have plenty of choice, but the numerous models can be confusing if you're new to the whole tablet thing.
To help you come to a decision, let's examine what you should look for when buying a tablet computer and how to choose the right mobile broadband package.
iPad vs Android vs Windows
Potential tablet owners now have three major operating systems to choose from when buying a tablet. Here's how they stack up: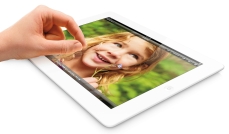 Apple iPad
The Apple iPad range is annually updated with new features and available in a variety of sizes. The latest are the iPad Air 2, iPad mini 4 and iPad Pro models, while some older versions are also still available.
As well as Apple's trademark style the iPad boasts an enormous selection of apps and games, including some very impressive creative tools. The iPad is often more expensive than the competition, however.
Choose an iPad tablet if: You want ease of use, the very best selection of apps and games, plus a huge choice of accessories.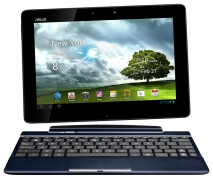 Android
Android tablets have come a long way in a short time and there is now a really big spread of price - but also quality.
Manufacturers are making Android models that are very powerful, and the software library nearly rivals Apple (there are far fewer tablet-specific apps for Android, though).
This choice is Android's big advantage. Devices are made by big, trusted names including Samsung, Sony and Asus but at the other end of the market you'll find great budget options. And some have unusual extras as brands try to stand out, such as full size USB ports (for dongles) and keyboard docks.
Choose an Android tablet if: You want a cheaper tablet, or the option of cutting-edge hardware and features not found on rival tablets.

Windows
Windows tablets have actually been around for a long time, but were traditionally very expensive and had little in the way of tablet-specific features.
Microsoft rectified that with Windows 8, which has a touch-focused UI. This is also available in the more recent Windows 10. Depending on the price and age of the Windows tablet you may receive either Windows 8 or 10, but it is relatively easy to upgrade to newer versions.
Some Windows tablets, such as the Microsoft Surface range, are hybrid tablet/laptops and come with a relatively high price tag. However there is also now a wide choice of budget Windows tablets, some of which offer incredible value for money. While Windows devices lack the range of mobile apps found on the Android or Apple app stores, they can run regular Windows software which makes them very flexible.
Choose a Windows tablet if: You want access to Windows software or require impeccable MS Office document compatibility.
3G & 4G mobile broadband
All the tablet offers listed in our comparison tables above include mobile broadband in addition to wireless networking. This allows you to access the internet wherever there's a mobile signal; particularly useful if you regularly travel and want a device to keep you in touch or entertained without relying on public Wi-Fi.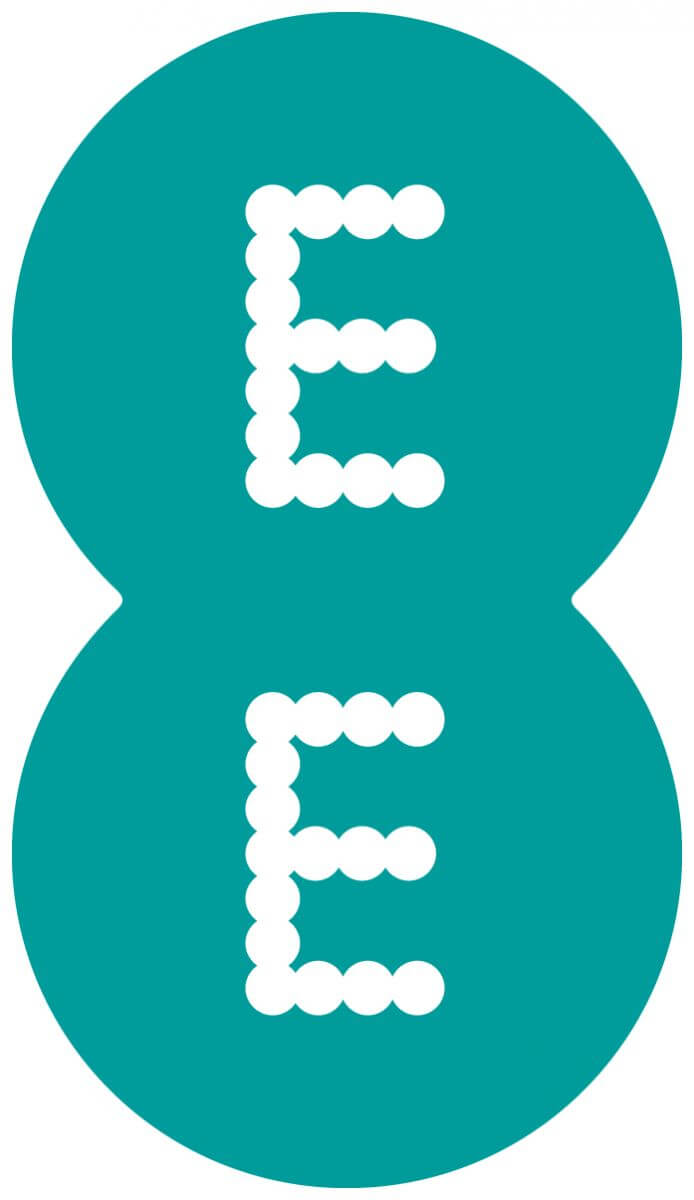 If you're looking for a mobile broadband deal you may now have access to 4G mobile broadband in your area, so it's important to know the difference between 3G and 4G.
3G is the older mobile data standard. Speeds average 2-5Mb which is fine for web browsing, Skype and streaming lower quality video. Three has ultrafast 3G in some areas, which offers speeds up to around 20Mb.
3G is affordable and commonplace. Every mobile network (3 Mobile, O2, EE and Vodafone) provides a 3G service and all mobile data enabled tablets support it.
If you want a quicker connection, you'll need a 4G tablet. 4G can reach speeds of 40Mb and has a theoretical limit of 80Mb thanks to EE network upgrades.
4G is great for downloading large files and streaming high definition content, but prices for both the contracts and devices are higher - and in terms of UK coverage 4G is certainly in its infancy.
How to choose a tablet
As you compare the tablet deals listed and delve into the details you'll find a dizzying array of hardware specifications. Here are a few things to look out for when choosing a tablet.
Processor: Recent tablets feature powerful dual or quad core processors (CPUs). If you plan on using it for gaming or demanding apps then a powerful CPU is useful, however slightly older models like the iPad 2 still offer plenty of horsepower and come in at a lower price.
Storage: The more GB you have, the more movies, games, music and apps you can keep there. If you use cloud storage or often move stuff around you could save money by choosing a tablet with less storage, but beware of devices such as the iPad which lack a memory card slot - many Android tablets have a microSD port that can allow you to expand the memory by as much as 128GB.
Display: Tablets are all screen so this is incredibly important, you don't want to be staring at an ugly display after all. This is only really a concern with cheaper tablets now, though, most mid/high end tablets have excellent high resolution hardware. The only thing you might want to check is that the touch screen is at least 720p (1280 x 720) or 1080p (1920 x 1080) as this will allow you to watch HD video in all its glory.
Tablet PC deals explained
Staggered by the vast range of offers on tablets? We don't blame you. A few years back free laptop deals were all the rage but they've now been replaced by tablets. Here are some key points to consider when comparing.
Pay now: This is the initial cost of the tablet you'll have to pay when signing up. Cheaper monthly contracts will normally be offset by a higher 'pay now' price, and vice versa. Getting a free or very cheap tablet and splitting it over the life of the contract is a good way to spread the cost, but if you can afford it paying more right now may be better value in the long run.
Monthly price: Just like a mobile phone contract, this is the standard monthly fee paid to the network for the mobile broadband service. This price should not change month to month unless you incur extra data charges.
Contract: The length of your commitment to the network. 24 months is now typical. Cancelling early will mean paying a charge; rolling one month deals without a cancellation fee are available though these involve paying a much higher up-front fee for the tablet itself.
Speed: The estimated speed of the mobile internet service. This is the theoretical maximum of the connection given by the provider, and it should be noted that due to factors such as network congestion and signal strength you may experience significantly lower speeds. An easy way to check possible performance before buying is to run speed tests on a smartphone using the same network. You can also check signal strength using the provider's coverage check tools.
Downloads: This is the monthly data usage cap, and it's an incredibly important factor when choosing a tablet deal. If your usage is quite light (web browsing, email and some audio streaming, for example) then 1-5GB will be sufficient, however if you regularly download apps, play online games or stream video you need to look at the higher caps in the region of 10-15GB. If you're unsure we'd highly recommend checking out our guide to mobile broadband data usage for further detail.
Frequently asked questions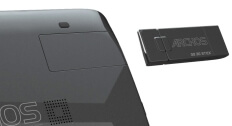 Can I use a mobile broadband dongle with a tablet?
Many of us already own mobile broadband devices and it seems an obvious solution to buy a cheaper Wi-Fi only tablet and continue to use the dongle. However, in most cases it's not possible.
Many tablets don't have standard USB ports, and even when they do getting a dongle to talk to them is tricky. It has been done on some Android devices but it's not easy. For a lot more info and some workarounds check out our guide on this very subject.
Will my favourite smartphone apps run on a tablet?
Most of the time it isn't an issue to use the apps from your iPhone on an iPad, or download the same Android software from Google Play. The only exceptions are tools which have been built specifically for phones or those which have not been adapted by the developer for a tablet. The latter is not normally a big impedent, it just might mean that the app does not switch to landscape orientation or looks strange on the higher resolution of a tablet screen. Read the reviews before buying to see if an app is tablet-friendly.
Can I use a tablet instead of a laptop?
This comes down to what you want to do - basic word processing and image editing is perfectly achievable but complex tasks will generally require the raw power of a laptop or desktop machine. There's also a question of comfort - you can buy keyboard accessories but it's no replacement for a proper keyboard and mouse setup.