Broadband compatibility: PC, Mac, iPad, laptop, tablet, PlayStation, Xbox, Wii and more
by Chris Marling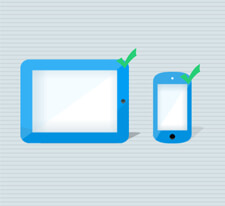 Getting online has never been easier and as more electronic gadgets start to utilise your home broadband connection, often wirelessly, installation is also becoming more straightforward. However, getting everything to work together may take a little bit of work, or extra cash.
PCs and Windows-based laptops and tablet PCs
Unless your machine is very old indeed, you shouldn't have a problem getting online with a Windows-based machine. So long as you have at least Windows Vista internet access should be easy and safe. Older versions such as Windows 98 and Windows XP are not recommended as they are no longer supported by Microsoft and may have security flaws.
If you're not sure which version of Windows you're running, right click the 'Start' icon on the desktop and click 'Properties' – this should tell you.
If you do have an older version of Windows, you should still be able to get online however, we strongly advise that you upgrade to Windows 7, 8 or 10, or you will find your internet experience much less enjoyable due to various compatibility problems and security concerns.
If you need a wired connection, as long as your computer has an ethernet socket in the back (modern computers should have an ethernet connection built in as standard), you should be able to plug in your ethernet cable (these are normally supplied with your modem from your service provider) and get online. If you have an older PC you may have to buy an ethernet adaptor or ethernet card: adaptors usually plug into one of your USB ports, while cards need to be installed into the inside of your computer.
Wireless broadband is a little different. While most laptops and netbooks have a wireless adaptor built in as standard, many desktop PCs won't have. If you want to get online wirelessly with your home PC, you'll probably have to pick yourself up a wireless adaptor or wireless card. Please refer to our wireless set-up guide for more details.
Apple Macs, MacBooks, iPads and Linux systems
Getting online with an Apple computer or a computer running a version of the Linux operating system (such as Ubuntu, Redhat and Mandriva) isn't always as straightforward as it is with a Windows PC, but you shouldn't come across any compatibility problems.
Support for these platforms is hit and miss with internet service providers, although Mac will fair better than Linux users. The CDs provided are often Windows compatible only, but the instruction manuals normally have advice to help get Apple Mac users online. Sadly, the same is rare for Linux users.
Luckily, both platforms have dedicated and friendly communities that should be able to help get you online in no time. For Linux, you can try sites such as Linux Format and Linux.co.uk, while Mac users can head to the official Apple website or a site such as Macworld.
If you're using Linux on a PC or laptop, please see the PC and Windows section above for possible hardware problems. If you've got a Mac, you'll need to make sure you have all the appropriate hardware in place to get online: speak to your Apple dealer if you're unsure about setting up a wireless or wired broadband connection.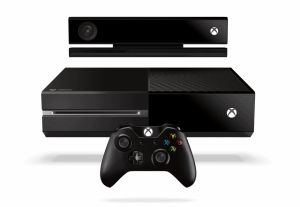 PlayStation 4, Nintendo Wii U, Xbox One, plus other consoles and handhelds
The console makers were quick to jump on the online gaming bandwagon, and all modern machines can be played online – a lot of them also have support for web browsing and email too.
The PlayStation 4 (PS4) has built in wireless, so if you've got a wireless modem you can get online simply by following the instructions. If you need to connect with a wired connection, you'll need to get an ethernet cable - there are ethernet sockets on the back of the PS4, so you simply plug one end into your console and the other into your modem.
Wii U owners have wireless broadband connectivity built in, but will have to buy either a Nintendo Wi-Fi USB connector or Wii LAN adaptor if you don't have a wireless modem – see your Wii manual for details.
Microsoft Xbox One users have wireless and wired networking built in as standard. The older Xbox 360 may or may not have wireless support built in depending on which model you own, but all of them include a wired network port.
Unfortunately for users of the original Xbox, the Xbox Live service was closed on April 15, 2010.
If you have a hand-held Nintendo 3DS/2DS, Wii or Sony PSP/Vita you can connect these to the internet too, as long as you have a wireless connection – set up is quick and easy. However, both have little quirks. With the PSP, you have to get online via its internet browser first, before being able to use online modes.
The original DS may have trouble with more recent wireless routers, as it does not support routers that use WPA security settings, only the older (and very insecure) WEP security standard. There is a Wireless USB connector you can buy separately, but seeing as the Nintendo DSi doesn't have this problem, they're becoming pretty scarse - you may have to plough eBay to get one.
The Sega Dreamcast and Nintendo Gamecube are no longer supported online.
If you're looking to find out more about your gaming broadband options, follow the link for our dedicated guide.
Note: We realise that compatibility in the computer and console world moves pretty quickly, so if you spot any inaccuracies in this guide please let us know via our feedback email address.