Comparing home broadband in Liverpool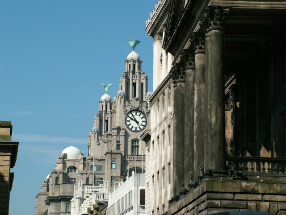 Liverpool residents will be pleased to find that their city offers a mostly outstanding level of home broadband service. ADSL and ADSL2+ is available at all the exchanges in the city and surrounding suburbs, including Royal, Anfield, Sefton Park, Stoneycroft, Stanley, Bootle and Aintree.
There's also very good access to superfast broadband. Almost all the exchanges provide fibre optic broadband for speeds of up to 76Mb on regular telephone lines with the Openreach network or 200Mb with Virgin Media.
Broadband coverage can vary slightly depending on your location, though, so when you enter your postcode into the comparison table above we'll show only providers that should be available to your home. When you click through to an ISP further checks will be carried out to confirm the service is available.
Superfast broadband coverage and speed in Liverpool
Liverpool has generally excellent superfast (broadband of at least 24Mb) availability.
| | | |
| --- | --- | --- |
| Area | Superfast (24Mb+) coverage | Mean download speed |
| Liverpool Riverside | 88.69% | 29.7Mb |
| Liverpool Walton | 98.51% | 34.4Mb |
| Liverpool Wavertree | 99.16% | 35.6Mb |
| Liverpool West Derby | 90.18% | 31.3Mb |
Source: Thinkbroadband (last checked 14/07/17)
Broadband upgrades in and around Liverpool are being managed by the Merseyside Connected project, which has just over £6m allocated to infrastructure improvements.
The future of broadband in Liverpool
In 2015 Liverpool was added to the list of gigabit cities in the UK when Hyperoptic installed FTTP connections to several developments around the city, including Wapping Quay, Dock Mill and Hamilton House.
Comparing mobile broadband in Liverpool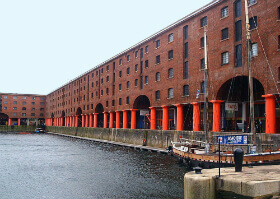 Liverpool generally has very good mobile coverage with all four networks - EE, O2, Three and Vodafone - providing at least a 3G signal to the central and outlying areas of the city. That means you should have no trouble getting fast mobile broadband wherever you are. There is also access to the superfast 3G now offered by some networks such as Three.
4G is also available in Liverpool from all network operators, though 4G coverage throughout the entire country is currently patchier than 3G. It will give you excellent mobile speeds when available, but otherwise your device will fall back on the older standard.
Mobile broadband speeds in Liverpool
This table shows average mobile broadband speeds for all networks in Liverpool, taken from crowd-sourced data gathered by OpenSignal.
| | | |
| --- | --- | --- |
| Network | 3G download / upload | 4G download / upload |
| EE | 6.3Mb / 1.6Mb | 31.7Mb / 9.4Mb |
| O2 | 5.7Mb / 2.1Mb | 16.2Mb / 7.6Mb |
| Three | 6.1Mb / 1.4Mb | 24.8Mb / 7.5Mb |
| Vodafone | 8.4Mb / 3.4Mb | 19.2Mb / 7.6Mb |
Source: OpenSignal (last checked 14/03/17)
This information is a guide only. Remember, coverage can vary even within locations where this is otherwise a strong signal. The transmissions can be blocked by buildings or other obstructions, so you should check first if you're planning on using mobile broadband in a specific area.
For more details on network service have a read of our mobile broadband coverage guide, and click the logos below to access the official coverage check tools: