Comparing home broadband in Leeds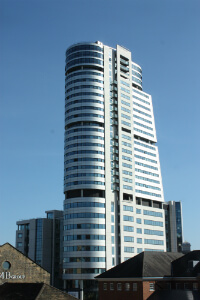 Good news - Leeds is well catered for when it comes to broadband. Leeds and the surrounding exchanges - Chapeltown, Harehills, Hunslet, Headingley and Armley - are all fibre optic enabled for Openreach network fibre up to 76Mb using a regular telephone line.
The area also has access to Virgin Media fibre broadband for even faster speeds, now up to a blazing 200Mb.
This all gives Leeds residents access to a wide choice of services, from slow but cheap ADSL to superfast fibre optic broadband, with no shortage of options for broadband and TV bundles too.
Coverage can vary from home to home, though, so to find out what's available at your location use the postcode check on our comparison tables and this will display only those providers available at your premises.
Superfast broadband coverage and speed in Leeds
| | | |
| --- | --- | --- |
| Area | Superfast (24Mb+) coverage | Mean download speed |
| Leeds Central | 94.51% | 35.2Mb |
| Leeds East | 98.44% | 37.3Mb |
| Leeds North East | 98.44% | 34.5Mb |
| Leeds North West | 95.50% | 25.5Mb |
| Leeds West | 98.05% | 32.9Mb |
Source: Thinkbroadband (last checked 14/07/17)
Broadband improvements in Leeds and West Yorkshire are being funded by the Superfast West Yorkshire project, part of the wider BDUK scheme to upgrade broadband across the country and ensure at least 95% of people have access to at least 24Mb internet. Just over £10m has been allocated for upgrades in the area.
The future of broadband in Leeds
Leeds got its first consumer gigabit broadband service in 2015 courtesy of Hyperoptic. It was initially installed at The Basilica development before rolling out at other developments around the city. In 2016 CityFibre also launched a gigabit network for public sector and business sites.
And this year Leeds City Council launched a project to arm "digitally excluded" adults with basic online skills. The program is installing free broadband at 800 homes Cottingley, with plans to expand the trial further depending on funding.
Comparing mobile broadband in Leeds
All four networks - EE, O2, Three and Vodafone - are reported to have excellent coverage of both 3G and 4G throughout Leeds. The central parts of the city are blanketed with signal, and this also extends outside the centre to areas such as Holbeck, Beeston, Harehills and Crossgates.
Mobile broadband speeds in Leeds
This table shows the average performance of 3G and 4G networks in Leeds, using crowd-sourced data from OpenSignal.
| | | |
| --- | --- | --- |
| Network | 3G download / upload | 4G download / upload |
| EE | 9.3Mb / 2.1Mb | 29.0Mb / 9.1Mb |
| O2 | 8.1Mb / 2.4Mb | 15.5Mb / 7.8Mb |
| Three | 6.0Mb / 1.6Mb | 24.4Mb / 8.5Mb |
| Vodafone | 6.6Mb / 2.0Mb | 16.7Mb / 9.1Mb |
Source: OpenSignal (last checked 14/03/17)
As ever though there's no guarantee of performance when it comes to mobile broadband. As well as signal dead-spots - which can occur even in well covered areas - the bigger issue in cities is usually one of capacity, with the network overloaded by traffic during busy periods.
If you're in the process of comparing mobile broadband it's worth double checking the coverage in areas you'll be using the service. Ask friends for their experiences, use your mobile phone to check signal strength or click the logos below to access the official network coverage check tools:
You can find out more about this topic by reading our guide to mobile coverage.