Sign up with Virgin Media broadband, get free wine or wireless speaker!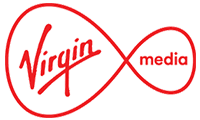 The free gifts included with many broadband packages are typically shopping vouchers or pre-paid credit cards. Those are always welcome, but today we've got a new offer that's a little bit different.
Select a participating package from Virgin Media by the 27th of September and you'll have the choice of either a wireless speaker or a free crate of booze from Virgin Wines worth up to £186, including either prosecco or champagne.
The deal is available on a selection of Virgin broadband bundles. Virgin Super 50 Fibre Broadband & Weekend Calls is currently reduced to only £12 plus £19 line rental for the first 12 months (then £21) and gives you a speedy 50Mb connection plus inclusive weekend calling. And on top of that you can choose a free gift of a Virgin Wines case worth £86 with prosecco, or a Pure Jongo T2 wireless speaker.
Opt for the Virgin Player Bundle and you'll receive a case of wine worth £186, or a Pure Jongo S3 speaker. This package gives you a 50Mb unlimited connection, inclusive weekend calling and Virgin Media TV with 500GB TiVo box, more than 70 channels and thousands of hours of on-demand content. This is currently £12 plus line rental for the first 12 months, then £26.
You can also bag the free gift with Virgin's top fibre speed of 200Mb. The VIVID 200 Fibre Broadband bundle includes unlimited 200Mb fibre, weekend calling and either an £86 case of wine or Pure Jongo T2 speaker. This is usually £34 plus line rental but reduced to £25 for the first 12 months.
All Virgin Media broadband packages include a free Virgin Super Hub router and free Wi-Fi access on the London Underground.
Offer expires on 27 Sep 2016 - ends in 1 day
See full details of this deal >>
Back to latest money saving deals »