First year savings and flexible no contract deals with NOWTV bundles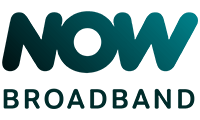 It's all change for broadband deals this week as new ASA guidelines came into force which mean providers can no longer separate line rental and broadband - now the price you see is the total monthly cost.
NOWTV is one of the many providers which have changed up their packages this week. Their new pricing is slightly higher than before, but they still offer great value if you're looking for a bargain broadband and TV bundle. The first year savings are especially good - just remember to see what else is out there when the contract ends.
NOWTV Entertainment + Super Fibre Broadband includes a NOWTV Smart Box with Sky entertainment package that gives you access to 12 Sky channels on top of the Freeview line-up, plus easy access to catch-up services and hundreds of box sets to view on-demand. The broadband is also super-speedy at 76Mb, and truly unlimited. This one is just £37.99 for the first 12 months (then £50.98).
NOWTV is also fairly unique for offering "no contract" broadband deals. The rolling monthly agreement means you can cancel at any time without paying hefty penalty fees, so it's well suited to students or anyone else whose long term living arrangements are uncertain. For £29.99 for the first 12 months you can get NOWTV with the Sky entertainment bundle and 38Mb unlimited broadband, on a flexible 1 month contract.
Many more NOWTV packages are available, including cheaper ADSL broadband, so check out their full range for more details.
See full details of this deal >>
Back to latest money saving deals »