What is Sky fibre optic and how does it work?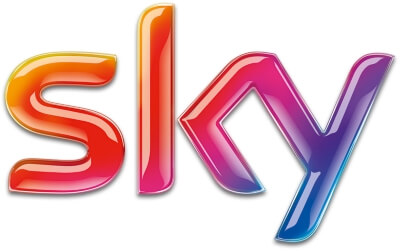 Sky fibre optic broadband uses a technology known as Fibre To The Cabinet (FTTC). This means that fibre optic wiring is used to reach the green street cabinets you see on the side of the road, with the regular telephone line carrying the signal the rest of the way into homes and businesses.
This technology allows rapid deployment of fast broadband while also providing vastly improved performance over ADSL broadband, which is restricted to a maximum speed of "up to" 17Mb.
In terms of the equipment inside your home, it's not much different to a regular broadband service. You'll be given a Wi-Fi broadband router (and in some cases a separate BT Openreach modem) hooked up to the phone point, allowing you to easily share the connection. On the day of activation an engineer will visit to set it up and test the line, and then you're ready to enjoy superfast Sky fibre broadband!
How fast is Sky Fibre Optic Broadband?
Sky fibre deals are available with two different speeds - either up to 38Mb, or up to 76Mb if you opt for a Sky Fibre Max package.
How fast is this? A 38Mb service is more than twice as quick as an ADSL broadband connection. At speeds of 38Mb you could download a DVD size movie (4GB) in only 14 minutes!
Sky Fibre Max (previously known as Sky Fibre Unlimited Pro) goes even faster to reach a maximum download speed of 76Mb. That makes it perfect for sharing the connection with many people in your home, or just for someone who has very demanding needs and wants to be able to download large files and stream high definition video without interruption.
Of course you need to keep in mind that these speeds are said to be "up to" as the exact performance you'll receive will vary depending on far you are from the exchange and other factors. But with fibre optic broadband you will usually find that the speeds are very close to the quoted maximum.
Do I need Sky Fibre Unlimited?
Sky Fibre Unlimited and Sky Fibre Max give you Sky superfast broadband without the worry of a data usage cap.
Limited broadband services mean keeping a close eye on your usage as exceeding the cap can incur extra charges or restrict the speed of the broadband. Unlimited deals eliminate this worry.
Whether or not you need Sky Fibre Unlimited will depend on what you do with the service. Web browsing, social media and email do not tend to use much data, so you might be able to save some money with a limited Sky fibre package.
However, if you use video streaming (such as iPlayer or Netflix), audio streaming (such as Spotify) or regularly download and upload large files then an unlimited service is highly recommended. Additionally, Sky Fibre Unlimited is likely to be the best choice if the connection is shared with others in your household, as even with light usage several people could easily run over the data usage cap.
Can I get Sky Fibre in my area?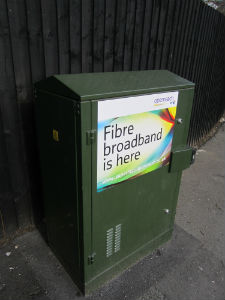 Sky superfast broadband is widely available across the UK, but there are still some homes where it might not be on offer. This means the first step when buying a new package is to check sky fibre availability in your area.
How to check your Sky Fibre availability
Checking whether or not you can get Sky fibre couldn't be easier using Broadband Genie. All you need to do is enter your postcode into the search field in the comparison table, and we'll filter the deals to show only the services available in your area. You can then click 'Go' to continue and get your new fibre broadband ordered.
If you find that you're not in a fibre enabled area you may still be able to get regular Sky broadband. And it's worth keeping a close eye on the broadband situation in your area as fibre broadband is being rolled out across the country, so even if you can't get sky fibre optic right now you may be able to in the near future.
Comparing and buying Sky Fibre deals
Choosing a new broadband package can be confusing as you're faced with an overwhelming number of deals and lots of technical lingo. But at Broadband Genie we've tried to make comparing and buying broadband as easy as possible by giving you tools to quickly sort through deals and lots of helpful information.
Your first step should be to enter your postcode and filter deals by location. Once you've done that you can use our filters and comparison table to find the perfect package.
There are usually lots of Sky fibre offers out there, so here are some pointers on what to look for as you compare the options:
Special offers
Signing up to Sky fibre can not only get you a great new superfast fibre broadband connection, you may even get a free gift along with it. Sky fibre offers frequently include free extras such as shopping vouchers.
Contract length
Many Sky fibre packages come with 12 month agreements, though around August and September there may also be nine month contracts for students.
Speed
Sky fibre optic is available with a maximum speed of either 38Mb or up to 76Mb if you go for Sky fibre unlimited pro. Many people will find 38Mb is sufficient, but heavy users or busy shared houses will benefit from the fastest 76Mb service.
Data limit
Some of the cheapest Sky fibre deals will come with a monthly data limit, so you'll need to keep an eye on your usage. These can be a bargain, but are not suitable for big downloads or large families who will quickly exceed the cap. For peace of mind there's Sky fibre unlimited which is entirely free of usage limits so you can download and upload to your heart's content.
Monthly price
The amount you pay each month will vary depending on what sort of Sky fibre optic package you select, with Sky TV packages and faster speeds increasing the cost. The price you see on Broadband Genie is the cost of both the broadband and telephone line rental.
Setup fee
Setup costs are a one-off charge for activating your new Sky fibre optic service. The setup costs we list are the basic fees charged to everyone, but if your home requires additional engineer work this may increase. If extra fees are required Sky will advise you during the signup process.
What's included in Sky fibre offers?
In addition to the superfast fibre broadband service and telephone line all Sky packages include some extras.
Every Sky user benefits from free nationwide Wi-Fi using The Cloud network. These hotspots are found in pubs and restaurants across the UK, so you can easily get online even outside the home without using mobile broadband. Also included in Sky fibre packages is the Sky Hub home Wi-Fi router which provides you with both wired and wireless internet access in your home.