How to find the best smartwatch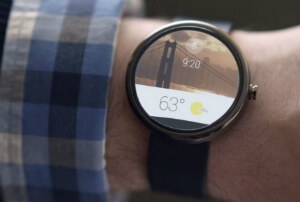 The rise of mobile phones over the last few decades resulted in plummeting popularity for the humble wrist watch, as many of us gave up wearing one and just looked at our phone screens instead.
But now they're seeing a resurgence of interest, this time with a 21st century twist.
What is a smartwatch, and how do they work?
We're all familiar with smartphones by now - a mobile phone that does a lot more than just make calls - and this is the same concept behind smart watches. Aside from telling the time a smartwatch packs in high tech extras, often including features such as fitness tracking, notification alerts, digital displays and even apps. In some cases they're fully fledged wrist-worn computers.
In most cases a smartwatch works by connecting to a phone via Bluetooth, with the handset pushing notifications (like text messages, emails and fitness updates) to the watch over Bluetooth. Without a linked phone their abilities are limited, though there are some models which have powerful hardware to enable more independent functionality, and a few watch phones - such as the Burg smartwatches - which include 3G mobile support and a camera of their own.
How much information you'll see, and what you can do with it, will vary depending on the watch. Models such as the Sony SmartWatch, Samsung Galaxy Gear Fit and Pebble have a full face screen with touch or physical controls so you can comfortably read an email or text, and sometimes even reply. Others may only have a simple one line display alongside the traditional watch hands.
Smartwatch deals: which should I buy?
This is a rapidly growing area of technology and there's now a fairly wide choice of smartwatches available. Here are some things to consider when choosing your new watch…
Look and feel is important. After all, watches are often worn as fashion accessories and this is a device that's going to be on display. Unfortunately many current watches are in Dick Tracy gadget territory, but it is an area which is improving all the time with designs like the Motorola Moto 360 and LG G Watch R closely emulating traditional watches. There are also minimalist models which resemble standard watches but sneak in a tiny display on the face for notifications.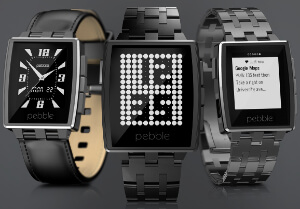 Consider the durability of the materials used too. A watch is at risk of knocks and scrapes so you want something which will handle day to day wear and tear without falling to pieces or ending up tatty after a few months. And remember to check what level of water and dust proofing they offer.
Again, these are aspects which have been improving lately and there are smartwatches coming which have metal bodies and toughened glass screens. Older models are often plastic and can be annoyingly fragile, although some are heavily leaning toward the fitness wearables end of the market so are built with this in mind, using lots of plastic and rubber in bright colours with a sealed casing for water resistance.
Many smartwatches use a full face square or rectangular display, which can present lots of information but make the watch clunky. However, models from LG, Motorola and others feature round faces which provide plenty of real estate yet resemble normal wrist watches.
If you're not bothered about having everything available on your wrist look for a smartwatch which uses a more traditional design with the addition of a small display for basic notification features.
The technology used for the display will impact battery life too. If it's a colour screen you might only get 24-48 hours from a full charge, whereas the Pebble's e-ink technology means it only needs charging once a week.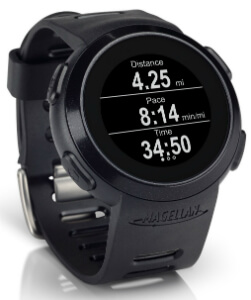 Fitness wearables like the Fitbit, Jawbone and Nike Fuelband are extremely popular right now, and smartwatches are increasingly likely to include similar features so you only ever need to wear one high-tech wrist accessory.
At their most basic a smartwatch with fitness tracking will include a step counter, but higher end models can feature extras like heart rate monitors for more in-depth fitness data. The watch could also be used to display useful info such as location or progress toward a goal without pulling out a handset.
As well as ensuring a watch includes the hardware functions you need it's important to check software when comparing smartwatches for fitness. Does your favourite fitness app support the watch, and are there additional tools available for the watch to support other accessories and services?
Fairly obvious this one, but do check that your desired smartwatch will talk to your smartphone and operating system. While iOS and Android support is quite common some only work with specific models or certain versions of an operating system.
Many smartwatches use full colour displays and powerful components which mean the battery is doing well to last a full day of use. If you don't want to charge the watch every night you'll need to miss out on some of the fancier features.
Until battery technology takes a leap we're going to have to give up the dream of an iPhone watch and accept this compromise. Keep this in mind if you're not likely to remember to charge every night or need it to stay alive for several days without going near a power socket.