Home Broadband Survey 2016
Welcome to the Broadband Genie Home Broadband Survey 2016. Combining the opinions of thousands of broadband users across the UK, millions of speed test results and a panel of industry insiders and experts we've set out to find which home broadband providers put in the strongest performance over the past 12 months.
Broadband Awards
Using a nationwide poll carried out by Censuswide and a survey on BroadbandGenie.co.uk, we queried over 6,000 broadband users around the UK on various aspects of their broadband providers to discover how they felt about customer service, technical support, their broadband router, speed, value for money and reliability.
Speed Awards
Speed is a key selling point of broadband and one of the first things anyone will consider when comparing deals. We looked at the results of 7.9 million speed tests supplied by broadbandspeedchecker.co.uk to find out which ISPs provided the quickest connection. Survey respondents were also asked to rate their provider for speed satisfaction.
Winner: Virgin Media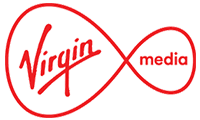 Visit Virgin Media ›
0800 276 1162
Provider Ranking:
Virgin Media

46.32 Mb/s

BT

21.99 Mb/s

Zen

19.84 Mb/s

Plusnet

17.39 Mb/s

Eclipse

15.47 Mb/s

TalkTalk

15.39 Mb/s
Winner: Virgin Media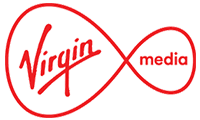 Visit Virgin Media ›
0800 276 1162
Provider Ranking:
Virgin Media

93%

Sky

85%

Plusnet

84%

BT

83%

EE

80%

TalkTalk

75%
Panel Awards
Our panel of industry experts and insiders were asked to nominate ISPs and services for awards in several categories: best budget provider, best bundle, most innovative ISP, best streaming TV service and best catch-up TV service.
Meet the panel of judges
Jasmine Birtles
Founder of Moneymagpie
Jasmine is the founder of the saving money website Moneymagpie and an internationally recognised finance expert. She makes regular appearances on the BBC, Sky and Channel 4 as a financial commentator.
Matt Egan
Editorial Director at IDG UK
Matt is the Editorial Director of IDG UK, publisher of PC Advisor, Macworld and Tech Advisor. Passionate about technology, Matt writes on a wide range of subjects from smartphones, internet security and Windows.
Matthew Evans
CEO of the Broadband Stakeholder Group (BSG)
Matthew is the CEO of the Broadband Stakeholder Group, the UK government's leading advisory group on broadband. He is also the Executive Director of SmarterUK, as well as leading techUK's Internet of Things Programme.
Tom Fellowes
Sale Director at Spitfire
Tom is the Sales Director at the business internet and telecoms service provider Spitfire. He joined Spitfire in 1991 and has over 20 years experience in telecoms.
Rob Hilborn
Head of Strategy at Broadband Genie
Rob is the head of strategy and spokesperson for Broadband Genie. He has keen interest in technology and a drive for saving consumers money on their broadband, TV and mobile. He frequently appears in the national media to talk about consumer telecoms.
Alex Scroxton
Network Editor for ComputerWeekly
Alex is the Networking Editor at Computer Weekly, the technology news and analysis publication. He covers matters surrounding intellectual property, web infrastructure, regulation and broadband.
Winner: Fuel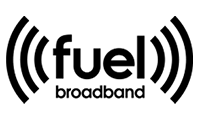 Tom Fellowes

Sale Director at Spitfire

"Fuel offer of free broadband on a 12 month contract is fantastic, with a follow on price of £23.30 also being excellent value. Great all round offer with free router, free Amazon Fire Stick, unlimited usage and free activation."

Alex Scroxton

Network Editor for ComputerWeekly

"Its tie-up with Amazon, offering Fire sticks and Amazon Prime trials, could be a big draw, particularly if you'd rather spend your money on shopping than broadband. I appreciated Fuel being upfront about the inevitable price hike at the end of the initial 12 month contract – but then keeping the costs cheap – as well."
Winner: Sky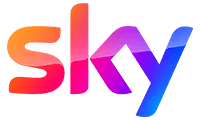 Visit Sky ›
0800 840 5386
Matthew Evans

CEO of the Broadband Stakeholder Group (BSG)

"A cheap ADSL option and competitively price FTTC packages, coupled with some good customer service bonuses such as access to The Cloud and a well-regarded consumer support service means that Sky wins it for me this year."

Rob Hilborn

Head of Strategy at Broadband Genie

"Sky continues to offer an excellent range of content with their famous satellite TV service and cheap ADSL and fibre packages. With the introduction of Sky Q their bundle package is only going to get more attractive."
Winner: Relish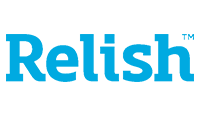 Jasmine Birtles

Founder of Moneymagpie

"I'm a big fan of Relish. They're shaking up the market….I hope"

Tom Fellowes

Sale Director at Spitfire

"Relish offer a genuine alternative to wired broadband for homes and businesses, easy and fast (next working day!) connection, the option of a one month contracts and good speeds. Relish continues to expand its footprint and service and will only continue to improve."
Winner: Netflix
Rob Hilborn

Head of Strategy at Broadband Genie

"The amazing quality of their original programming makes them a clear winner for me. From House of Cards to Better Call Saul, they know how to create unmissable TV at an affordable price."

Matthew Evans

CEO of the Broadband Stakeholder Group (BSG)

"The best cross-platform streaming service for me. Continuing to innovate in terms of 4K content but others are catching up quickly given its relatively small UK library."
Winner: BBC iPlayer
Alex Scroxton

Network Editor for ComputerWeekly

"A bit of a grandfather in terms of catch-up services, but all the better for it. Even though it obviously only lets you watch BBC content, it's still go to service. It's allowed downloads to devices for a while now, but this still stands out for me – great for passing time in airports."

Jasmine Birtles

Founder of Moneymagpie

"I love it and use it all the time, particularly radio."