Home Broadband Survey 2018
Choosing a new broadband provider can be a tough decision. Even after digging through the small print, tackling jargon and balancing the cost of all those great deals you might be left wondering if you made the right decision.
Our annual Home Broadband Survey gathers the opinions of thousands of regular broadband users around the UK so as well as judging price and features you can find a provider which offers a service that's right for you.
Broadband Awards
4,490 people from around the country were queried about their experience with home broadband in surveys conducted by OnePoll and Broadband Genie. We asked respondents to rate their provider for customer service, reliability, value for money and speed. They were also asked whether they would recommend their provider and, for the first time, how much they trusted their ISP. The results were combined to give an overall rating for each category.
Speed Awards
Broadband speed is a crucial factor when choosing a provider so we've got three awards for this category: Two Fastest Provider awards are based on the results of more than 9,000 speed tests conducted throughout 2017, while Speed Satisfaction is based on how real users feel about the performance of their service.
Winner: Virgin Media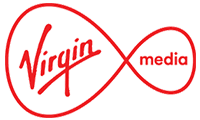 Visit Virgin Media ›
0800 276 1162
Provider Ranking:
Virgin Media

85.0 Mb/s

Vodafone

34.9 Mb/s

BT

25.3 Mb/s

Plusnet

20.6 Mb/s

TalkTalk

20.4 Mb/s

EE

19.2 Mb/s

Sky

13.6 Mb/s
Winner: Vodafone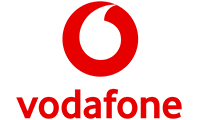 Visit Vodafone ›
Provider Ranking:
Vodafone

8.1 Mb/s

Virgin Media

7.0 Mb/s

BT

6.3 Mb/s

EE

5.0 Mb/s

TalkTalk

3.9 Mb/s

Plusnet

3.6 Mb/s

Sky

3.2 Mb/s
Winner: Virgin Media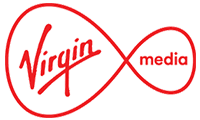 Visit Virgin Media ›
0800 276 1162
Provider Ranking:
Virgin Media

80.3%

Vodafone

78.5%

Plusnet

74.1%

BT

73.0%

Sky

72.3%

EE

72.0%

Other

69.4%

TalkTalk

67.8%