Home Broadband Survey 2019
Choosing a new broadband provider is not always easy. Even after digging through the small print, deciphering jargon and balancing the cost of all those great deals you might be left wondering if you made the right decision.
The Broadband Genie Broadband Awards can help you make the best choice and find a service that ticks all the boxes. Our Home Broadband Survey gathers the opinions of thousands of UK broadband users, so as well as judging price and features you can find an ISP which offers a service that's right for you.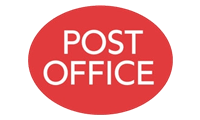 Post Office Unlimited Broadband
£15.90 monthly
£0 setup-fee
12 month contract
11Mb average speed
Swipe to see more deals
Broadband Awards
Thousands of people from around the country were queried about their experiences with home broadband providers in surveys conducted by OnePoll and Broadband Genie. We asked respondents to rate their provider for customer service, value for money and speed. They were also asked whether they would recommend their provider and how much they trusted their ISP. The results were combined to give an overall rating for each category. For the speed awards we partnered with BroadbandUK and used the results of more than 12,000 tests carried out in 2018.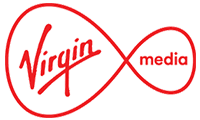 For the seventh year Virgin takes our award for fastest download speeds, delivering an average 71.5Mbps for customers on its hybrid fibre network.
This was more than twice as fast as runner up Vodafone, which averaged 24.9Mbps.
Virgin

71.5 Mb/s

Vodafone

24.9 Mb/s

EE

23.5 Mb/s

BT

22.3 Mb/s

Plusnet

20.6 Mb/s

TalkTalk

17.2 Mb/s

Sky

17.1 Mb/s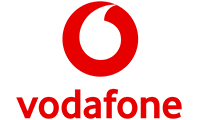 Vodafone topped the charts for upload speeds with an average 10.1Mbps speed.
It was closely followed by Virgin Media at 7.7Mbps and EE with 6.8Mbps.
Vodafone

10.1 Mb/s

Virgin Media

7.7 Mb/s

EE

6.8 Mb/s

BT

6.6 Mb/s

Plusnet

5.7 Mb/s

TalkTalk

5.3 Mb/s

Sky

5.2 Mb/s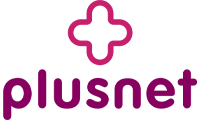 Value for money isn't just about low prices, and according to its customers 2019 winner Plusnet delivers with cheap broadband packages that include great service too. But Zen Internet is also to be commended for its very close second place.
Plusnet

3.50

Zen Internet

3.49

NOW TV

3.44

EE

3.38

Post Office

3.37

Vodafone

3.32

TalkTalk

3.11

Sky

3.04

BT

2.95

Virgin Media

2.84
Would you recommend your ISP to friends or family? It says a lot about a provider if you would, which makes Zen Internet's win in this category impressive.
Zen Internet

3.92

Plusnet

3.75

EE

3.66

Post Office

3.58

NOW TV

3.47

Sky

3.46

Virgin Media

3.46

BT

3.38

Vodafone

3.35

TalkTalk

3.27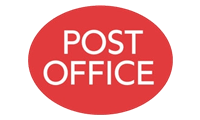 We asked respondents to rate how much they trusted their provider, and Post Office received the highest score from its customers in this category, just slightly ahead of 2018 winner Plusnet.
Post Office

3.99

Plusnet

3.94

EE

3.83

Vodafone

3.72

Sky

3.72

NOW TV

3.72

BT

3.65

Zen Internet

3.63

Virgin Media

3.61

TalkTalk

3.40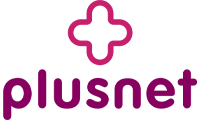 It has historically performed very well in this category, and following its win last year Plusnet has once again received the highest rating for customer care in 2019, with a narrow lead over EE, Zen and Post Office.
Plusnet

4.11

Zen Internet

3.94

EE

3.92

Post Office

3.87

Vodafone

3.82

Sky

3.71

NOW TV

3.68

BT

3.59

Virgin Media

3.57

TalkTalk

3.27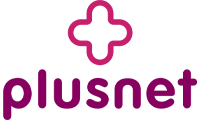 Plusnet won two categories and came second in two others, which is why this year it again receives our award for the best broadband provider. Also noteworthy are Post Office and Zen, which each won an award and ranked highly when they weren't in the top position.
Plusnet

3.81

Zen Internet

3.74

Post Office

3.70

EE

3.67

NOW TV

3.54

Vodafone

3.50

Sky

3.46

BT

3.37

Virgin Media

3.37

TalkTalk

3.26